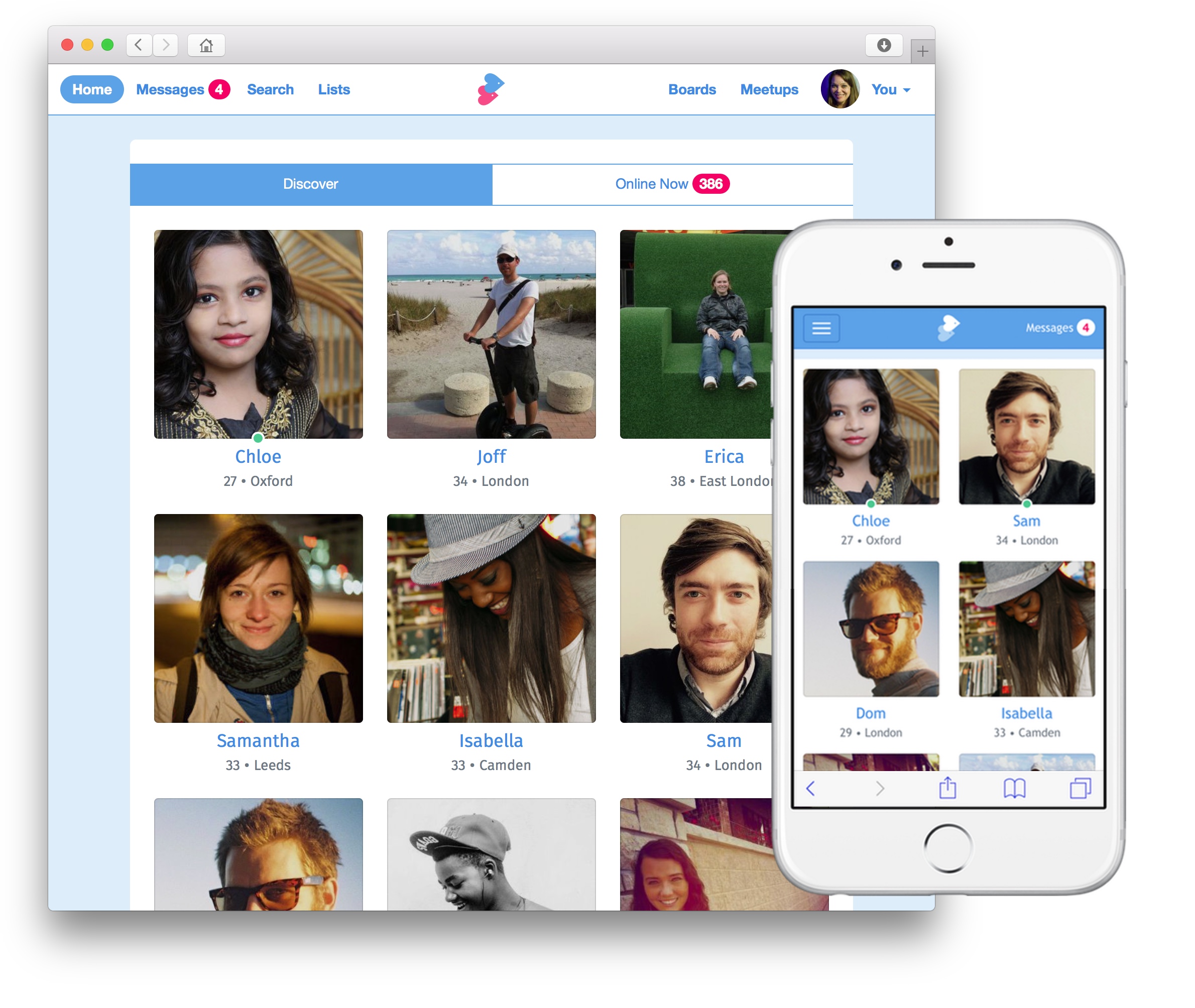 A new look for Christian Connection
For the past year, we've been testing a new look on the Christian Connection website.
The new design simplifies the layout of the pages and navigation, and makes for a more consistent experience across different devices. If you use a mobile device or tablet you will already be using the new look.
Has anything moved?
"Who's viewed your profile" is now under "Lists".
"Online now" is next to "Discover" on the home page.
To view or edit your profile, go to your photo in the upper right corner.
Why are we making this change? ("If it isn't broken, don't fix it!")
Running a web site in 2015 means supporting dozens of different desktop, mobile and tablet devices with various sizes and orientations. The simplicity of the new design suits a range of user cases, making it possible for christianconnection.com to work well for everyone. The single purpose pages and new accessibility features make it easier use using assistive technology, which is particularly helpful for those with visual impairments.
Where can I see it?
If you're using a desktop computer, you can try out now. Simply press the "Try the new look" button at the bottom of the page.
Get weekly blog articles direct to your email inbox