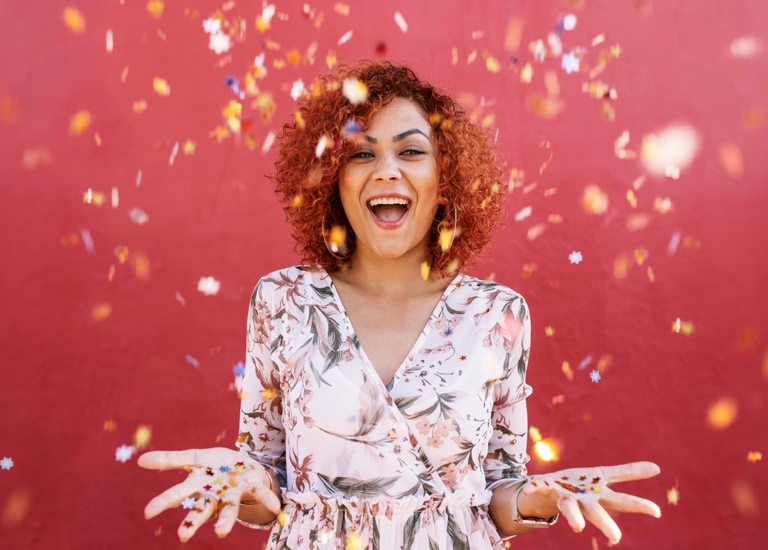 5 reasons self-worth matters
It might not be something that jumps to mind when you're dating. But have you considered your sense of self-esteem and self-worth? We're much more likely to focus on looking good, having great chat, thinking of super date ideas and being considerate to others when on the dating journey. Yet how we perceive and value ourselves is very important – and all too often overlooked. Let's take a look at the reasons it matters and how your personal positivity can improve your dating experience.
1. Loving yourself is a model for loving others
If you want to love your neighbour as yourself (a category which extends to everyone, including your future spouse and potential dates), you've got to be able to love yourself in the first place. This doesn't mean being narcissistic but rather having a sense of your own value as a child of God. Deepening this will enable you to love others better and be a better husband or wife in the long run.
2. You'll ooze appeal
People with a happy, positive outlook are fun to be around. If you feel good about yourself and carry a sense of individual worth, chances are it'll radiate out of you. This can increase your attractiveness to others and mean that you're an easy-going, confident, yet down to earth date.
3. Disappointment is so much easier to take
Unfortunately, some disappointment can be an inevitability when dating. But if you believe you have fundamental worth and are deserving of love, then you'll bounce back quicker and stronger. You'll have fewer instances of jealousy as you watch friends – or those for whom you've held a flame – date and get married. And you'll at least be able to fight off the green eyed monster when he does show up. It's necessary to work on your self-esteem during the dating process – or when starting anything new that involves putting yourself 'out there'.
4. You won't stand for any nonsense
If you have strong self-esteem and self-worth, then you'll likely recognise when a date doesn't treat you right. Knowing your value is immensely helpful when weeding out others who don't. Your internal alarm system will be much more likely to start ringing bells as a warning signal.
5. Contentment becomes within reach
All this isn't just useful for dating. Those with good self-esteem are proven to be happier and healthier than those who are excessively critical and negative about themselves. If you're at peace with yourself, your sense of hope is heightened. And hope does not disappoint us.
So if you struggle with low self-esteem and self-worth, now is the perfect time to work on it. This can take the form of small changes to your mindset, thinking a little differently and noticing how you see yourself. Or take it deeper with prayer ministry, an online course, or a book that specialises in the subject.
Perhaps consider speaking to someone at a Christian counselling service if this is an issue that's long been holding you back. Because the good news is, your self-esteem and self-worth, is absolutely something that you can change for the better.
Get weekly blog articles direct to your email inbox