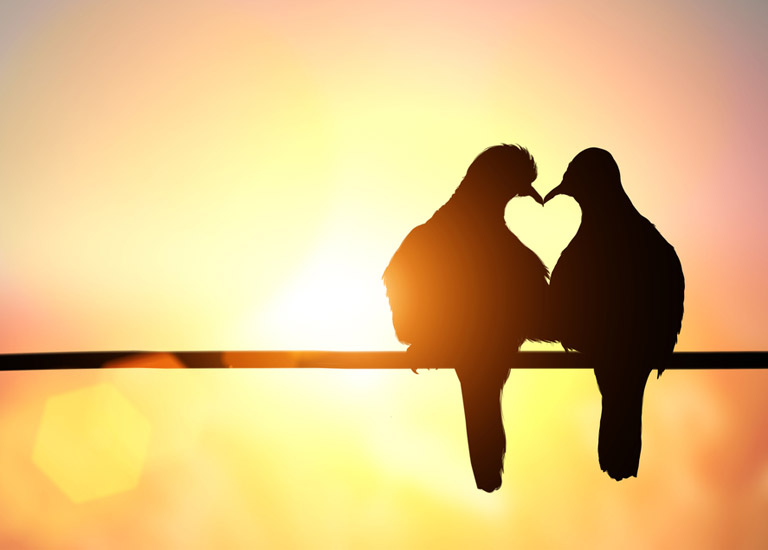 Compatibility: Is it about me finding, or us building?
When I was dating, I remember thinking that if I was like an alpha male, I would get a girlfriend. I had to be the life and soul of the party, be really funny, then it would work out. Then after attracting these many women (I cringe looking back now), I would find someone.
The problem is, I'm not an alpha male, I'm not the life and soul of the party, I'm very much an introvert. But that's what I had to do, right?
Alongside this, we live in a culture where hollywood movies, dating vloggers, advice columns, friendly conversation, and the rest, often give us the same message again and again: Think about what your dream guy/girl is like, what they look like and how they act, and find them.
This all led to me believing that compatibility was simply about finding my ideal partner, and ultimately, it didn't work.
I now believe that compatibility is so much richer than this. Compatibility is so much broader, yet we reduce it to one element. Finding someone we connect with and can create a strong mutually fulfilling relationship with is about so much more.
The truth is, a relationship takes two people; not one 'ideal partner' and 'little old me'. Two people make it work. If compatibility is just about us finding Mr. or Miss Right, then we'll struggle to build something that lasts.
I think compatibility is about three things, which can help us avoid the trap of finding anyone, rather then building something with someone.

Firstly, thinking about what kind of person you want is important (despite what I've said, this sentence is not an error). The truth is, we do need to think about the kind of person we want to build a relationship with. We can't just date everyone and hope it will work out somehow. But this is often where the conversation stops, which is the problem.

Secondly, we need to think about what we bring to the relationship. As I said, I'm not an alpha male, I'm actually quite laid back. What I realised though was that this was not a bad thing. I could give the person I ended up with someone who was very stable and didn't get carried away despite the highs and lows of life. I could become a massive support to the person I was with.
So we need to think about what we can bring to a relationship, because building a relationship takes two. No one is perfect, we all have insecurities, and I may not be able to do what he or she does, but I can do this. You can build a healthier relationship in this way, so thinking about how to do this is important.
Thirdly, the word that is often shunned and ignored, is 'compromise'. Being laid back does mean I can be stable and supportive, but it also means I'm quite slow too.
So will you forgive them for not automatically sensing your mood, because once they know how you feel they're a great listener? Will you put up with them getting a bit 'over-emotional' about small things because you love their passion for life?
We need to think about what kind of person we could make it work with. But we also need to think about what we bring to the relationship, how we could build a mutually fulfilling relationship. We also need to remember people are complicated.
We do not come in a neat package; something we love about someone could have a downside too.
We do not have all the answers. Things we think are important now could end up not being when we are in a relationship, and vice versa. However, compatibility is not like a weekly shop, it's not about finding what I want, but building something together, that lasts and is mutually fulfilling. I think if this is what we want, it's worth thinking about how to achieve it.
Get weekly blog articles direct to your email inbox