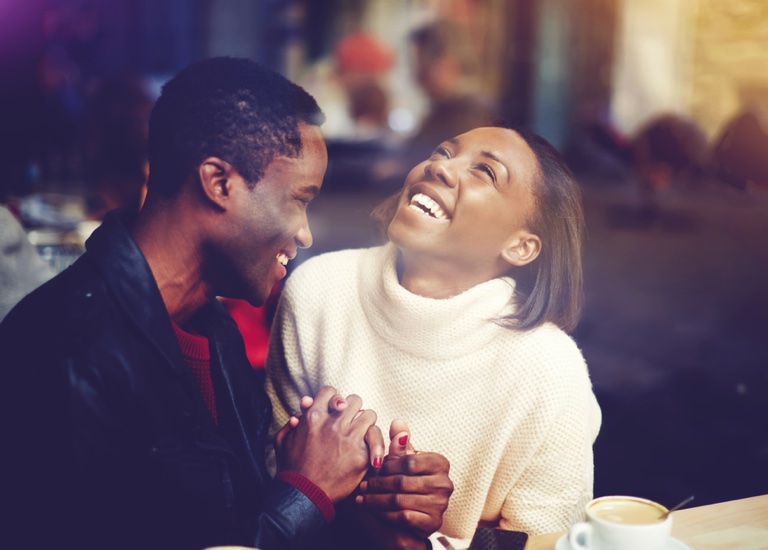 Dating websites: to pay or not to pay?
'I've decided to join a dating website,' said the Facebook post. 'However, I'm shocked to learn that some Christian websites charge members a fee! If it's a ministry to the church, they shouldn't ask for money, should they?'
People sometimes seem indignant that a company run by Christians should dare to charge for its services. They see it as a money-making exercise when it should be a ministry. It's true that there are some free Christian dating websites out there. However, when people ask me – since I've had a bit of experience in this area! – I always recommend choosing a website that charges a subscription, and here's why…
Even free dating websites need to make money. The bottom line is that if you don't pay with money, you'll pay some other way. They may make their income from selling your data and allowing advertisers to track and target your interests. Plus you'll discover that a lot of 'free' websites don't actually allow you to do much without upgrading to a higher (paid) level of membership. So free isn't really free.
Dating websites require a lot of time, money and staff to run them properly. Free websites tend to be of lower quality. They're often clunky, visually confusing and not very user-friendly. You can wrestle with them if you want, but paying a small monthly fee generally means there are staff working behind the scenes to create a better user experience. They can also spend time helping members, monitoring profiles and weeding out scammers. As a paying customer, you can demand a good service, and complain if you don't feel you're getting value for money.
It's also true that many 'Christian' dating websites are nothing of the sort. So-called 'white label' dating websites are generic dating platforms that companies adapt to target different interests, such as faith or hobbies, and they often cross-match people across sites. You may be shocked to discover that your profile is appearing on a lads' mag website or worse – and the people you're viewing haven't signed up to a Christian website at all. One lady in my church met up with a chap who'd contacted her on a 'Christian' dating website. She was rather baffled when he asked where she'd parked her motorbike. It turned out he'd spotted her on a bikers' dating website – and he didn't have a clue that his profile was on a Christian one!
Another reason I recommend a paid-for website is that members are likely to be more serious about meeting a partner. Anyone can join a free website on a whim – I know lots of people who've done it out of curiosity or boredom, or just to see what attention they get, with no real interest in meeting someone. If the people you're viewing have had to stump up some of their hard-earned cash to join, they're probably more committed to looking for love.
Websites that are run by Christians, for Christians (such as Christian Connection) tend to have higher levels of quality and safety, and often offer a free trial before you join properly. I even know of people who've met their husband or wife during their free trial, and never ended up parting with a penny. Now, that's value for money!
Get weekly blog articles direct to your email inbox