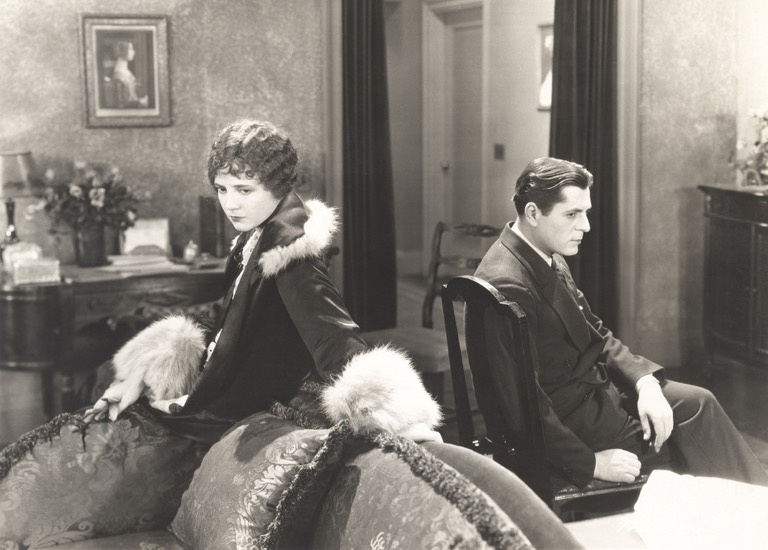 Dos and don'ts after being dumped
Most of us have been through a painful breakup at some point in our lives – maybe several times. Sometimes, the news that the person you're dating wants to end the relationship comes as a bolt out of the blue. Other times, you know something's not right and you get that sense of impending doom. Either way, when someone you're in love with decides they don't feel the same way, it's a deeply painful experience, especially if you were hoping the relationship was leading to marriage.
We often act irrationally and impulsively when we're hurting, but that will rarely help the situation – or your broken heart. I've learned that from bitter experience! So here are my top three dos and don'ts for a healthier break-up…
DON'T…
1. Try to stay friends – at least to start with
Some people successfully remain friends with their ex-partner, and if you're likely to see each other regularly – for instance, if you go to the same church or you share a circle of friends – you need to find a way to be civil and friendly to make it bearable for you both. However, when emotions are still raw, seeing your ex will only cause pain, inspire hopes of a reconciliation, and make it harder to heal and move on. Go no-contact if you can, at least for a while, to give yourself a chance to recover and 'reset' your emotions.
2. Stalk them
Social media means information about your ex-partner is not only easy to find – it's almost impossible to avoid. We all feel that temptation to see what they're up to and torture ourselves with pictures of their new life – especially if it's with a new boyfriend or girlfriend. However, this only serves to prolong and intensify your pain. If you can, cut off ties online (unfriending and unfollowing). Likewise, don't lurk in places where you know you might bump into them. Ask mutual friends to resist updating you on their life. A clean break is less painful in the long run.
3. Try to get revenge
When someone has hurt you, it's often a natural response to want to hurt them back. I know people who've gone to some lengths to exact revenge on someone who has treated them badly or simply decided to walk away. After I was dumped by my fiancé for someone else, I had dreams of many kinds of revenge! But as Christians, we're called to behave better than that. It may not be easy, especially if it's been an ugly breakup, but our aim as believers is to forgive, pray for them, and move forward with God's help.
DO…
1. Let your emotions out
Repressing your grief only drives it deeper and makes it last longer, possibly affecting future relationships. It's good to cry (yes, even if you're a man). It's helpful and healing to let it all out to people you trust, and to God in prayer. 'The Lord is close to the broken-hearted and saves those who are crushed in spirit,' says Psalm 34 v 18. Grieving is the first step to recovery, so don't try to be strong – let yourself feel what you feel.
2. Spend time working on yourself
Many people go crazy with a makeover or major life change after a breakup. Sometimes it can be too drastic – you might live to regret that radical hairdo or tattoo! However, it's never a bad thing to take a look at yourself and your life and see where you'd like to make improvements. Spending time on your own interests and hobbies is healthy and keeps you occupied. Reviving old friendships is positive and life-enhancing. Spending time focusing on God and your spiritual development is vital but easily neglected. Invest in yourself and you'll be more ready for a relationship when it comes along.
3. Get back on the dating scene
It's not a good idea to immediately leap back into dating before you've had time to process your grief and start recovering. But once you feel ready, there's nothing better than a new relationship to make you forget an old one. So start meeting new people and going on dates. Top ways that people meet potential partners include online dating, evening classes and clubs, work, volunteering, at church and through friends. So get yourself back out there!
Next month: Are you the one finishing a relationship? I share my dos and don'ts for a kinder break-up.
Get weekly blog articles direct to your email inbox