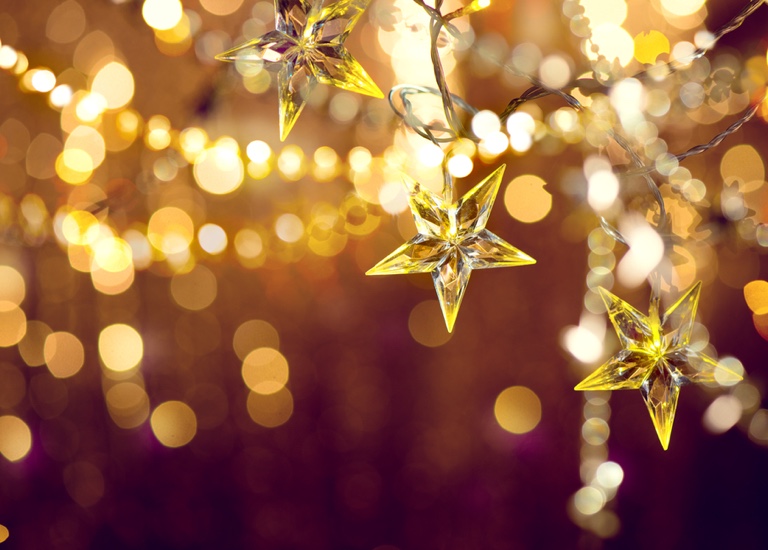 Four reasons the festive season's good news for singles
Whether you love Christmas and New Year and are super excited at the prospect of Yuletide cheer, or whether you dread advent looming on the calendar, you'll be glad to know there's plenty of ways in which this period is actually a good time to be single. It's known as the season to be jolly but read on to find out how this is also the season of hope and opportunity.
1. Parties and events
This is a super busy time of year socially, which is always great news when you're not part of a couple, because with it comes the potential to meet new people. Church calendars are packed with cheery carol services both contemporary and traditional, often with many visitors attending and loitering afterwards. There's an increase in gatherings, making it a great excuse to host your own party: get some mince pies in, put up a tree and open up the invite to friends and family of friends – you never know who you might meet in the process.
2. Picture perfect dates
It can get tricky thinking up new date ideas to keep things fresh and especially challenging to find something appropriate for a first meeting that's accessible and fun. Towns and cities light up at this time, with a growing number of pop-up venues appearing year on year providing lots of choice for enjoyable and flexible days and nights out. There are so many options ranging from the casual to the romantic to the joyfully silly: wander around a German market with a steaming mug of mulled wine and some gingerbread, take to an open-air ice rink for some skating, ride on a carousel, attend a light night, catch a festive show, ballet or pantomime – think it's just for kids? Oh no it's not!
3. The online surge 
This is a peak season for online dating and there's a couple of reasons for this. The emphasis on families, winter cosiness and romantic Christmas films inspire many to begin or resume the search for a significant other with whom to share these experiences. Not only that – and on a more practical level – more people are on holiday from work or university often cooped up indoors with relatives and bored, able to spend time creating a profile and browsing for potential partners.  So, this is a great time to get online and check out new faces – or if you've been putting it off, to sign up and begin your dating journey.
4. Jesus was single 
Of course, the really good news of Christmas is Jesus's birth and sadly this can often get lost in the secular clamour of shopping, gifts, food and decorations. The true meaning though is that this is a birthday celebration for a man who was single his whole life. While that may not be the relational path most of us end up taking or want to take, it is good to remember that as a single person at Christmas, your life is relevant, important, valued, understood and very special, regardless of whether you currently have a spouse with which to share it.
Whatever your feelings surrounding the festive season, it's undoubtedly a significant time of year and one which often brings about reflection and change – something that's great to make the most of in your move toward finding someone with whom to build a partnership. There are many lights around to brighten up dark nights, but through it all, shines the ultimate light who promises to be right with you this Christmas, wherever you are and in whatever unfolds…
Get weekly blog articles direct to your email inbox