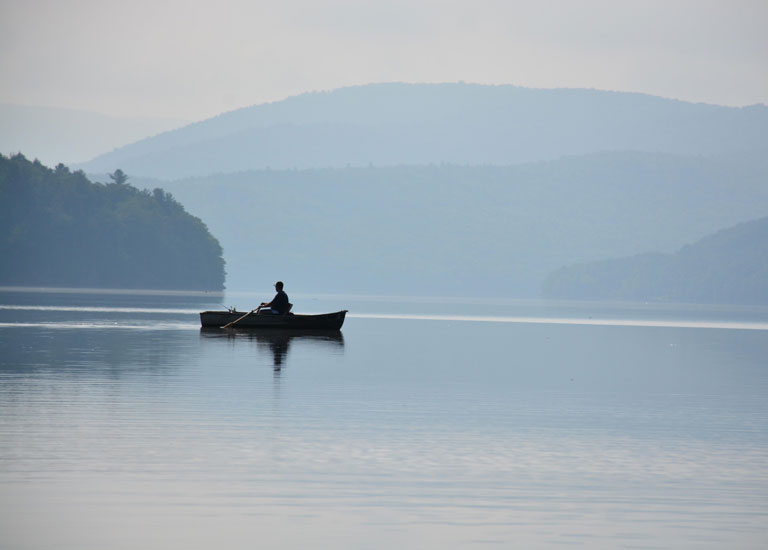 It's New Year – get out of the boat!
One of my favourite Christian authors is John Ortberg. Don't get me wrong, I've never read any of his books. The reason he's one of my favourite authors is his book titles are always so memorable. For example, 'Everybody's Normal Till You Get To Know Them'. How true is that?!
I was also intrigued by John's 2007 book 'When The Game Is Over, It All Goes Back In The Box'. The title is a healthy reminder that life is short and temporary. As Jesus himself said, 'Do not store up for yourselves treasures on earth'. When life is over, our possessions remain on earth. They all go 'back in the box'.
But the greatest of all Ortberg's one liners is surely his award winning bestseller: 'If You Want To Walk On Water, You've Got To Get Out Of The Boat'.
The blurb reads: "Walking on water means: facing our fears and choosing not to let fear have the last word; discovering and embracing the unique calling of God on our lives; experiencing the power of God to accomplish what we would not be capable of doing on our own."
Thanks to the advent of New Years Resolutions, it's easy to resolve that our 'walking on water' moment of 2015 will be to lose weight, or read more books, or start dating again. But how do we plan to go about this? How will you get out of the boat?
Thankfully, there are God-given tools to make our goals, resolutions and 'walking on water' moments easier. Galatians 5 says self-control is a fruit of the spirit. Asking God for more self-control is guaranteed to help you achieve whatever resolution you set. It could be the self control to not buy that chocolate bar, or the self control to turn the TV off and pick up that book you always wanted to read, but never got around to.
Some Christians find it relatively straightforward to pray and ask God for the necessary tools to help achieve their goals. Plenty of believers have the self control to set aside time to pray for their future husband or wife and only a fool would discourage their persistent and faithful prayer. Yet there are other, often overlooked tools as well. Christian Connection is of course one of these tools. Joining a Christian dating site can be just as practical as prayer! The stigma which once surrounded online dating has thankfully evaporated.
With every year that goes by, more and more people find love through online dating. It's exciting to think that 2015 will be the year thousands of people find their life long partner. If you're resolving to find that special someone this year, I wish you all the very best in your search here on Christian Connection.
Now, if you'll excuse me, I think it's time to get on with my own new year's resolution: Read the inside of John Ortberg books as well as the outside.
Get weekly blog articles direct to your email inbox