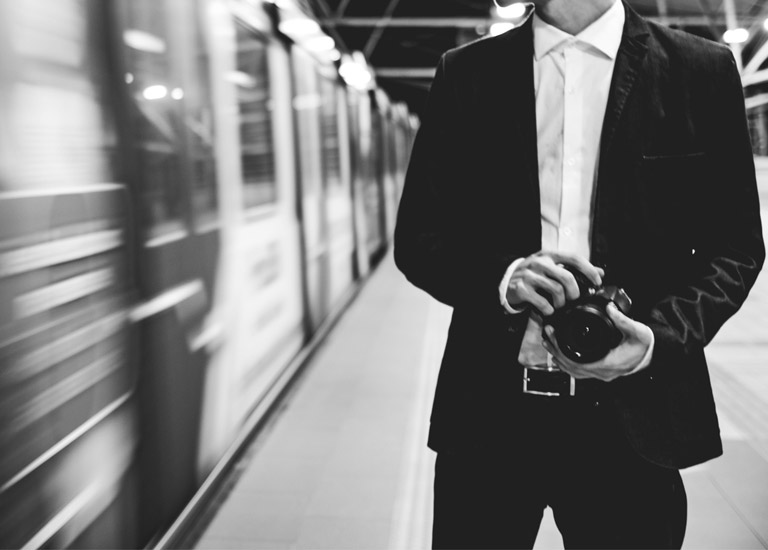 I was wondering… why you're hiding
Her sales pitch was unique, as was the man she was describing to her single-and-looking friend. "He's such a lovely guy. Not the best looking, maybe, but there's more to life than that, right? He's kind, decent, very spiritual. No hair, as such… but, well, who needs hair? He's kind of unusual, you might say – er, different. Quirky habits. Yes, looks older than his age but… I think you'd be a good match. I hope that's not insulting. So… shall I introduce you to Josef?"
The reaction was less enthusiastic than she'd hoped – a stony and unblinking stare. Would nobody give apparently-odd-but-lovely Josef a chance? Somebody would. Single-and-looking friend just hadn't got around to mentioning something. "Josef and I have been going out for three months," she said, and they all enjoyed the very loud awkward silence that followed.
So somebody loved Josef – hurrah – and didn't mind that he was different. But would Josef have been so honest about himself? A dating profile is a public declaration of love desired so who doesn't want to appear as loveable as possible? Since meeting potential partners online became A Thing, it's too easy to become a consumer and not a romantic. Sign up, armed with a shopping list and expect nothing less than perfection. "Would God really want me to compromise?" I have been asked. "Yes," is my deeply holy reply. The question is what, exactly.
You non-perfect people first – I know, a tiny percentage of you beautiful angels – what are you hiding and why? Do you mention your bitten nails, obsessive love of selfies, fear of commitment, grating laugh, emotional unavailability, habit of interrupting – no wait, I haven't finished – insomnia, clinginess, terrible driving, slight limp, moodiness when tired, IBS, father issues, dandruff, snoring, workaholic tendencies, surprisingly smelly feet, laziness, tendency to gossip or not remember birthdays? I'm guessing not. You'll leave those things as delightful surprises for the partner of your dreams to discover in their own time (around the time you discover they can't swim, their passion for cooking involves heating up last night's kebab and that charming little wink is actually a full-on twitch when they're stressed).
And you picky searchers… from where have you dreamed up the image of your fantasy partner? The one with the sparkling / intense eyes, shiny hair, great prospects, perfect spiritual credentials, "beautiful inside and out" (except you're only looking at the photo), nothing less will do. You haven't met that person in real life yet but you're hopeful the power of the internet is about to change things. Because desires of heart etc. Searching only in specific age brackets or stating how many children or pets are non-negotiable or that someone must have a particular body type may be missing you the perfect match. (And nobody wants to end up like the eager fellows who found this "innocent"-looking woman on a dating app was too good to be true).
So, be honest about yourself and in what you expect from others. Research has shown online daters can have very unrealistic expectations and miss out on great people simply because they narrow their selection (see points one and two on this list, dear brothers and sisters – and brothers, if that's you, let's have a chat…). Think about Laura Price. Her touching story about online dating after having cancer is worth five minutes of your time. She was honest – 'bald, possibly infertile, scarred' – and she got more responses than she had before she was ill.
'Being honest' can be interpreted as dragging so much negative history into the present you'll exceed all known baggage allowances, but instead work through your issues, and then think about being open about who you really are. You can't hide in a relationship for long – and if someone is worth it for the long journey, you won't have to.
Photo by Karl Chor. Licensed under Creative Commons
Get weekly blog articles direct to your email inbox