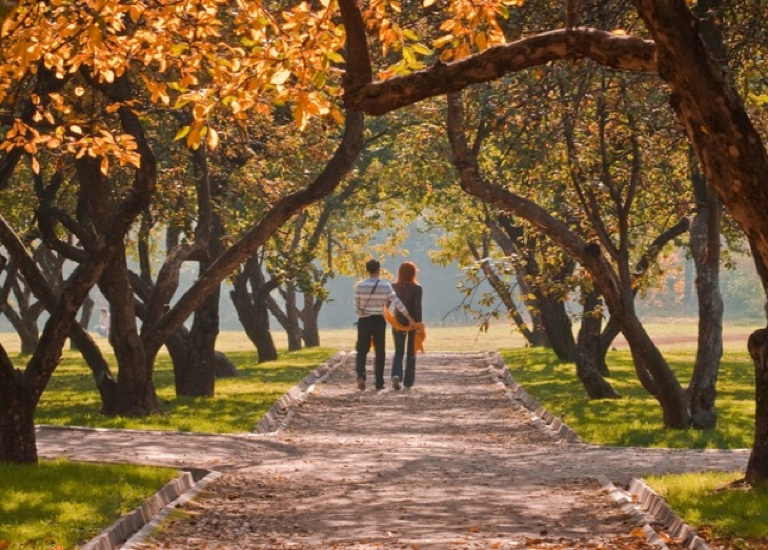 Love shouldn't be cheap, but dating can be
The words blind, unconditional and even Courtney are all possible prefixes to the word 'love'. But one prefix to always be avoided is 'cheap'.
Love is not cheap. True love is costly. Self-sacrifice is at love's core. Putting your wishes to one side for the good of another person is true love.
So if your motive for discovering a 'cheap date' is because you hate spending money on anyone but yourself, this article isn't for you.
But if the recession/run up to Christmas/loss of job/insert other excuse has left you "feeling the pinch", the following may be of use, as I present to you 3 ideas for those who love to have a good time, without it costing the earth…
1) Fight the cinema prices
Going to the cinema can now cost a whopping £13 per person. Dates aren't much fun when there's only one of you. And I'm a big believer in the man paying. So gents, you're looking at £26 per trip! To make matters worse, you'll likely get robbed at the food and drink stand where popcorn is sold at the most obscene prices man has ever seen! And did I mention there's a wealth of fantastic films out now and in the run up to Christmas? Gravity, The Hunger Games and The Hobbit Part 2 all spring to mind.
The alternative to this cinema price madness is Love Film. You can watch as many films as you want and have 2 DVDs out at a time for just £9.99 per month. That's a colossal saving. Yes, you'll have to wait a little longer to watch the blockbusters, but you won't get ripped off and the experience will be just as enjoyable, and also a lot more comfortable!
2) Plan days out in advance
Tell your significant other to keep a far-off date free then start planning a day away together. Significant discounts on trains and coaches are available for the organised! National trust gardens are also inexpensive but provide an idyllic setting to chat and get to know each other better. And if that sounds boring, take it from me – the guy who likes action films, exotic destinations and red meat – it's not. Well it might be. Depends who your date is, I guess…
And if you're worried about planning in advance – fearing you and your date may not be together next week, let alone next month – plan an activity you and you're best friend would be up for. Always good to have a back up!!
3) Do something stupid!
Baking cakes is too childish. Volunteering to help clear out the local lake is too yucky. Teaching your partner to play chess is too geeky. And some of these supposedly "cheap" options are in reality too expensive. We have excuses for every date idea!
If you're anything like me, you'll skim-read this article looking for something to jump off the screen and be sorely disappointed when that doesn't happen.
But its only our lame excuses that prevent us from trying something new and exciting.
There are three possible outcomes of an out-of-the-box-thinking kind of date. The first is you'll hate it and it will be awkward. But there are two other options. 1) You'll hate it but be able to laugh about it. The act of remembering just how awful that day trip turned out to be will become a source of joy and laughter for you and your partner for years to come. Trust me, it happens! 2) Dare I suggest it? You, the great dater, might be surprised! You may actually enjoy doing something you previously detested. But you won't know until you give it a go.
What are your cheap-date tips? Let us know in the comments below…
Get weekly blog articles direct to your email inbox