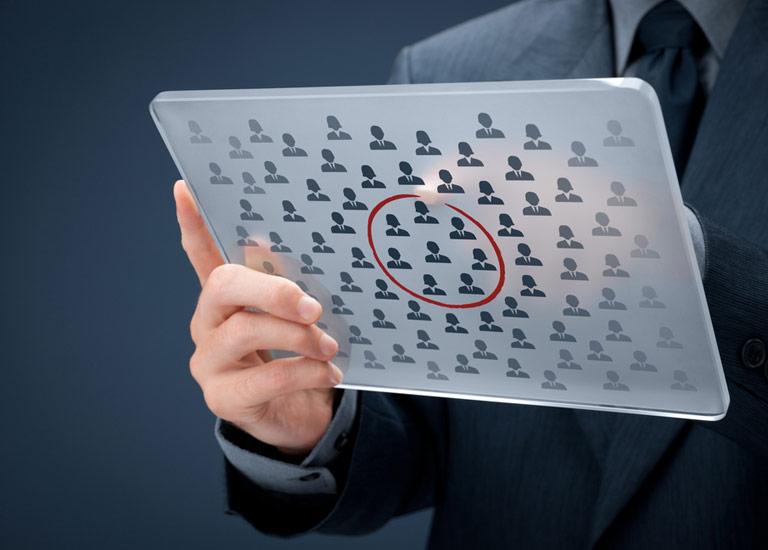 The future of niche dating
The recent upheavals last week at Spark Networks, operators of Christian Mingle and Jdate pose some important questions about niche dating sites. Stockholders voted out most of the existing board and signalled a change in direction.
Do the events there say anything more generally about the state of the niche dating model?
After achieving success with Jdate.com, Spark made a bold attempt to extend an equivalent model into the larger Christian niche in the US – where over 40% are practising Christians. With ChristianMingle.com, they aimed to employ the same kind of mass marketing favoured by the big players and apply to it a niche.
Where there is no doubt that this strategy did deliver subscriber and revenue growth, it also led to significant ongoing losses, and ultimately a significant proportion of the investors lost faith and patience in the long term strategy and the leadership.
The history of niche dating in the industry has been through some interesting turns. When we started Christian Connection back in 2000, the responses ranged from the incredulous and patronising even to outright disbelief from some. How could a site appealing to between 5 and 10% of the population (within the UK) possibly be viable? (Even many Christian friends never thought we could make money). Why bother to aim so small when there were millions of singles out there? Indeed, we ourselves saw it as potentially only part of a larger business at the time.
It soon became clear to us, however, that small though our market was, it was loyal, informed and positive. Connections made through our site seemed often to translate very successfully into marriages and friendships, and revenues climbed steadily. We grew by word of mouth. Our conversion rates appeared to be higher than average and more long-term, even if our overall numbers were small.
I now know that serious research indicates that people are actually more likely to "buy" when presented with less choice. Just as are choosing between 100 varieties of jam might prove overwhelming at the supermarket, customers on dating sites respond better to being presented with a smaller, more personally tailored selection.
As sites like Christian Connection succeeded, suddenly niches were seen as smart business, talked about everywhere as the industry looked for value, and fretted about rocketing costs of PPC and SEO. Jdate.com was a great example of what could happen.
White Label moved in, and we were congratulated for our smart choice in targeting a niche. But of course the customers were changing as well. They too were looking for something more personal to them.
In the new rush to exploit niches, not every attempt would prove successful. The White Label sites have grown prolifically in both numbers and revenues, but haven't necessarily found it easy to provide that customised community and product that many niche users felt they wanted.
One of the potential risks with massive advertising campaigns such as those launched by Spark for Christian Mingle, is that by appealing to the mass market, that one might switch off the most committed members of the niche. The site may cease to belong to them any more, and they might not feel comfortable with the new influx of members whose type of Christianity would be very different and in some cases, not very "Christian' at all. Another challenge would of course be the very high costs of acquiring members.
It's hard to please all of the people all of the time, and when catering to a small target group this is particularly the case. When Christian Connection launched a recent advertising campaign on the London Underground, we were just as concerned about the reaction of our existing members as we were excited by the potential to reach new members.
People subscribe to a niche product for the particular community and individual focus it can provide, making niche sites within the large White Label networks an uncomfortable place for some. Site users are likely to be paying to be part of a relatively small, comfortable setting, where they feel safe, understood and among like-minded people. They expect a high level of customer service. They're paying to be listened to.
And many also expect that the site will be owned, run or led by people from that same niche community. Increasingly this is becoming less common, although I would argue it is still very important to maintain accountability and credibility with the members.
Of course, not all niches work. Sites established to matchmaker intelligent people haven't had spectacular success. I have never seen something like "sporty dating," people sharing political views, or even dog walkers really take off. I am happy to be proved wrong but it hasn't been easy to predict what the successful niches would actually be. I am still intrigued by the success of sites like Sugar Daddy and Beautiful People. Other niches are just too small. Some have a terrible gender balance problem. Though some can be surprising: I heard about a site only for very strict Orthodox Jews which would not allow people to go online during Shabbat. If you did, you were kicked off the site. Rather unfair if you were logging in from a country with a different timezone where it wasn't actually Shabbat. These sites probably did and still do have a loyal following. There are quite a few tiny sites out there who manage to go on existing.
The dictionary definition of "niche" uses words like "comfortable" and "suitable". Whenever we ask people why they choose Christian Connection,they talk overwhelmingly about "trust". Trust in the operation, and of the site, and trust that the other members will be as genuine as they are.
A niche dating site can be both worthwhile and satisfying to run, often delivering stable revenues while providing genuine benefit and care for its user base. It can be also be fiddly and demanding. Only a few niches can deliver the kind of level of growth that many in the dating industry and its largest investors so often require. By definition, few niches will draw mass market appeal unless there is some kind of aspiration appeal to a wider market.
But, by building up trust among site members, and creating a community that can't be found anywhere else, members will be loyal and long-term. If done right, a niche really can become the place to be but it may be an uneasy fit with large scale investment and mass marketing looking for speedy and spectacular returns.
Get weekly blog articles direct to your email inbox