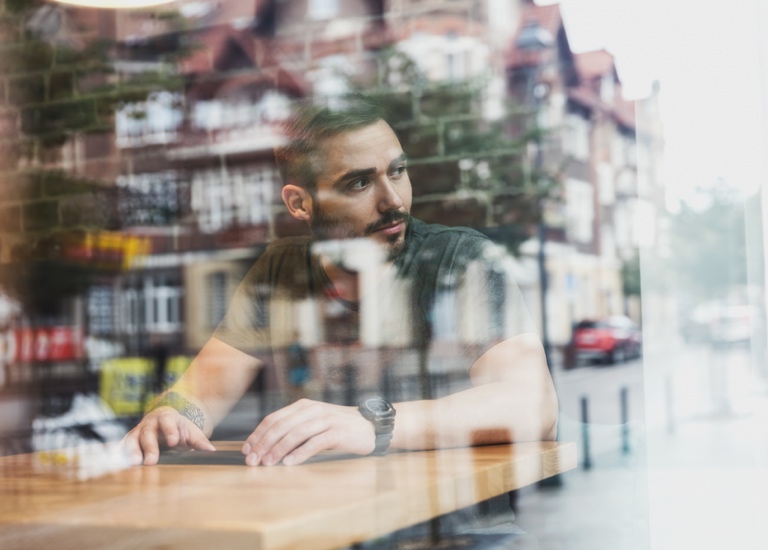 The power of your authenticity
If you don't have authenticity you don't have relationship. You're not in a real relationship with someone if you're not honest, open and vulnerable; because they're not in relationship with you – they're just in relationship with a shallow projection of you.
There's so much power in being open and real about your struggles – including during the dating process.
In his challenging book, The Ragamuffin Gospel, Brennan Manning identifies three reasons why:
'There are some real problems with projecting the perfect image. First of all, it's simply not true—we are not always happy, optimistic, in command. Second, projecting the flawless image keeps us from reaching people who feel we just wouldn't understand them. And third, even if we could live a life with no conflict, suffering, or mistakes, it would be a shallow existence. The Christian with depth is the person who has failed and who has learned to live with it.'
Let's unpack those three reasons for why authenticity is so important:
1. It stops you from living a lie
If you're dating someone and giving off the impression that your life is sorted, you've got it all together, and your glossy Instagram photos are what your life is really like then you're living a lie. Projecting a fake image is exhausting, as you constantly have to fabricate and maintain an image that isn't based on reality or truth. But when you finally embrace the fact that your life isn't perfect, and that at times you're bored, or lonely, or insecure or struggling with family, or health or work, it's such a releasing and freeing experience.
2. It shows others you understand pain
If you project an always-happy, always-right image then it makes complete sense that your partner won't feel comfortable coming to you to share their pain and brokenness.
Want to be someone who can help the hurting? Want to be someone your partner feels comfortable opening up to? Show them you know what it means to struggle and you'll be amazed at what it will do. I've seen the impact of this in countless ways in different areas of my life. Once during a sermon, I mentioned that I had experienced times of anxiety. As soon as the church meeting finished someone came to me and shared they were battling depression and self-harm and wanted help. All I had done was identify with knowing pain and said a few words about my own issues and that was all that it needed for them to feel I was a safe place to share something they'd never shared with anyone before.
Another time I explained to a younger guy how I've often wrestled with doubt. He then proceeded to open up about his own doubts that he'd carried secretly for years. These experiences were stark reminders of how against the backdrop of our airbrushed and superficial world all can take is a little honesty and authenticity to show someone you understand and that you care.
3. It leads to growth
A wise man once told me a bit of advice that will always stick with me: 'In life, like in nature, more growth happens in the valleys than on the mountain tops.' Those valley moments, the lows, the failures, the disappointments can be the richest of moments and the greatest of growing times. It's in those times we realise just how broken we are and just how much we need to cling onto God.
As Christians, we show that we understand we're fallible, broken and sinners in need of a saviour when we make it clear to ourselves and those around us that we're far from perfect and completely in need of God's grace and forgiveness. It's not our goodness that qualifies us for God's love and salvation, it's completely the opposite – it's our sin. In the scandal of it all Jesus, the perfect one, took our sin on himself, paying on the cross the punishment we deserved. In the most one-sided deal eternity has ever known, our sin was swapped for his perfection.
Do you get the implications of what that means? When you do there's nothing more freeing, nothing more releasing. It results in you being able – even eager – to talk openly about our struggles, pains and weakness because it reminds us that it's not about my strength but Jesus's, not my scars but his.
"My grace is sufficient for you, for my power is made perfect in weakness." Therefore I will boast all the more gladly about my weaknesses, so that Christ's power may rest on me. – 2 Corinthians 12:9
Get weekly blog articles direct to your email inbox