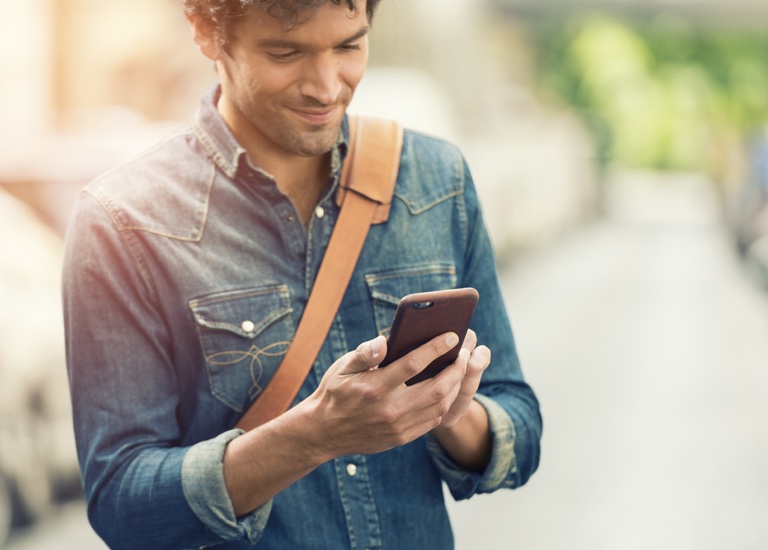 3 things we guys (and girls?) need to remember when dating
Dating can be amazing, but it can also be confusing too. While some men are happy to ask for help and talk about the difficulties, some aren't. But I do think there are 3 principles we can follow, (no matter what our gender is,) to help us date better. Namely: 1. We Don't Need To Be Perfect, 2. Control Doesn't Work, and 3. Everyone Needs To Learn This Stuff.
I've been asked to write a few times recently about the 'male dating perspective'. I always find it a bit strange that one person gets to speak for a whole group of people. Whether it's for young adults, a particular social group, or a whole gender!
So I will start with a disclaimer: Some men will read this and agree with everything, others will not. And some women may even find it helpful, others may not. The advice may be relevant to you due to personality and past experience rather than gender.
Nevertheless, this advice comes out of my own experiences, and from the work I've been doing in this area for nearly 10 years now. For whatever reason, there are some common themes most guys find helpful discussing and exploring.
I'm passionate to see us all flourish in the important but often confusing area of dating. And highlighting key principles is vital if we want our relationships to thrive.
Too Many High Expectations
I honestly think high expectations for dating creates lots of problems. We hear about 'happy endings' and watch films where dating seems so easy and fun, yet the reality can cause anyone a whole range of headaches.
We're expected to just know what to do, to be perfect, and get 'the feeling' when we find the right person, and for it all to just slot into place naturally.
Really?
And when we can't live up to these expectations, we can feel like there is something wrong with us, and our hope for a future relationship can be eroded too.
But there are things that we can remember to help us navigate dating and create the relationships we crave. Namely:
We Don't Need To Be Perfect
Control Doesn't Work
Everyone Needs To Learn This Stuff
1. We Don't Need To Be Perfect
This is a phrase we may hear a lot, but it's easy to ignore amongst all the pressure that builds up.
There is loads of pressure on women to look a certain way and act a certain way, which is really unfair and unhelpful, but I know us guys can find ourselves in unhelpful contexts too.
I know so many guys who are being told to 'man up' and take the lead when it comes to dating, but they're also told not to lead and allow for a partnership. They're told to be a 'stereotypical man's man' and be a leader with building and IT skills, but they also need to have a great dress sense and show their emotions more.
Now my aim isn't to reinforce stereotypes because that is unhelpful (sorry if I am). My real point is that a lot of guys are hearing a range of conflicting messages about what women in our churches expect of us. It's hard to know what to do with all of this.
But no one is perfect.
You're allowed to not be perfect. No one marries or dates a perfect person. We're all flawed.
Dating is about finding someone who sees the real you, you know the real them, and you commit to working out the problems and messes together. Navigating the lows and enjoying the highs.
The expectation to be 'everything' she may be looking for is unhelpful. Being real is more important than trying to fulfil everything on the 'ideal man' checklist.
2. Control Doesn't Work
I was speaking to a guy the other week who wanted a relationship completely on his terms. He wanted her to only see him on certain days, and be free on those days. And have the same feelings and opinions he had.
This is major red flag. Any level of manipulation and abusive control is never acceptable and we need to stand up against it.
But the expectation that we will enter a relationship and it will be exactly as we hoped it would be, and it will answer all of our prayers and needs, can leave us demanding too much.
This may be because we've been hurt before, or because we're so excited about the new relationship we don't want to lose it. But whatever the reason, the outcome can't be trying to control everything to meet those expectations.
Relationships worth having involve compromise, sacrifice, and listening. I know so many people who struggle in new relationships because they try to force it to live up to their long-held expectations. We need to remember that control doesn't let a relationship flourish and can be very harmful.
3. Everyone Needs To Learn This Stuff
No one is born with the skills needed to build a mutually fulfilling, enjoyable, God-centred, long-term relationship. We all need to learn these skills.
It's not like some people are 'blessed' with this knowledge. We all need to learn how to talk to someone we like, make a date fun and relaxed, and navigate commit fears and disagreements.
We may look around and be tempted to think 'It's just so easy for them God, why am I struggling?' But we all need help and advice, and those people are still learning and making mistakes too.
Seeking help doesn't make us a failure, it makes us human.
Imagine If…
As always, much more could be said, but imagine if we remembered that dating is tricky, and the unreachable expectations can make it harder. But we can learn to do it differently.
We need to remember that We Don't Need To Be Perfect, Control Doesn't Work, and Everyone Needs To Learn This Suff. By stopping the expectations mounting pressure on us, we can start dating in a more enjoyable way.
Get weekly blog articles direct to your email inbox