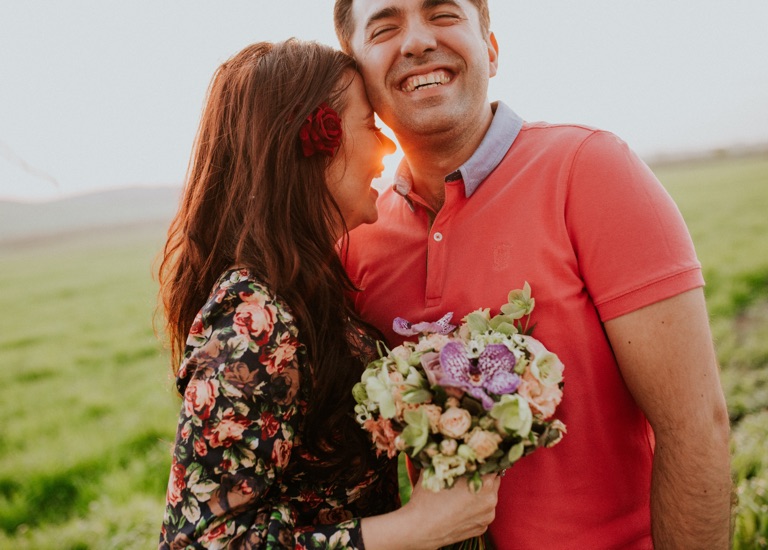 Dating with an age-gap
The ability to search based on age and even limit who can contact you based on age, is important to online daters. So much so, these are some of the most requested site features. This is a hot topic and ripe for discussion.
It's an age old dilemma – should you date someone where there's a significant age gap? There's no straight yes or no answer, because it will depend on a number of factors. With that in mind, here are some of the questions you might have, when thinking about dating someone much older or younger than you.
Does it matter?
Not necessarily. Maturity isn't always about chronological age. Some people get on far better with people older or younger than themselves and for them, an age gap feels natural. It also depends entirely on the individual – just because you didn't grow up watching the same kids TV programmes, doesn't mean you're not perfect for one another. But for many people, for many reasons, it just doesn't work.
It's easy for bias to creep in when you're evaluating somebody purely based on a profile and suitability on paper. So it's well worth looking at other factors, and not making rejections based on this alone.
Who does it matter to?
If you think it's only you and your (future) boyfriend or girlfriend who would be impacted by an age gap, you may well be mistaken. Many of the people close to you will have their opinions, some based purely on their pre-existing expectations for your life, while for others it may pose practical issues.
Perhaps you have a crowd of friends younger than you, and you begin dating someone a generation older than them. Rightly or wrongly, they could feel that they have less in common with the person you're trying to integrate into the group.
Sometimes family members too can have strong reactions, particularly if you begin dating someone older, with children around the same age as you are.
What are the challenges?
The main issue to consider with an age gap is: do you want the same thing? This applies in every dating situation, but for people at different life stages, it is especially pertinent.
Questions around marriage and children are frequent in this arena, although one of the many benefits of a Christian dating site, is that a desire for marriage is almost certain, regardless of age.
The question of children is not so easily solved. An older woman dating a younger man might be in a hurry if she wants kids – he may not be ready. An older man or woman who has already raised children, may not want to do so a second time – an issue if dating someone younger who sees that in their future.
Often someone is happy to compromise, but it is important to have the conversation. Of course if you don't want to start a family, someone older who has already had their own children can actually be an ideal scenario.
When you click with someone, have a great time together and are on the same page, an age difference will often pale into insignificance. Perhaps you don't want to walk a similar path to your peers and are happy to take a more alternative route, especially if you lean to a crowd that's older or younger.
It's totally fine to have preferences in terms of who you want to consider and it may help you narrow your search effectively. But dating often brings surprises too. So if you choose to keep your options more open in terms of age, you could find love with someone you would never have expected.
Get weekly blog articles direct to your email inbox