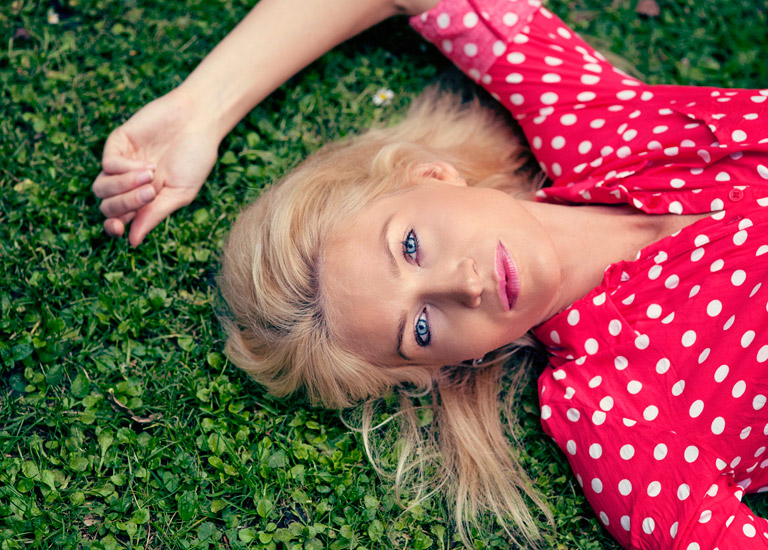 5 secrets to showcasing your personality in photos
Imagine if there was a way that you could significantly increase the number of visitors to your dating profile. Not only that, but those visitors (potential suitors no less) were more likely to be a good match for you? It would be a complete win-win, wouldn't it? Well imagine no more, I'm going to let you into a little secret, well 5 secrets actually, which will help you showcase your personality in your dating photos and help make them work for you, not against you, significantly increasing the number of visitors to your profile.
1. Find a photographer friend whose work you like
The first thing is to organise a photo shoot either with a professional photographer or a budding photographer friend (the world is full of talented, budding photographers – put a message on Facebook and you'll see what I mean), which is purely focused on getting a great set of photos for your dating profile. Let's do away with the blurry, dark, messy shots and get some good bright, clear shots that are all about capturing you feeling relaxed and happy. The key thing here is to choose a photographer whose style you like. Each photographer has a completely unique style and approach so choose one whose work you love and they will be able to best represent you in a way that you like i.e. showcasing your personality.
2. Style it up
The easiest way to showcase your personality in your photos is through your clothes. What do you feel great wearing? Go through your wardrobe and choose a variety of outfits that show off the different parts of your personality if possible. Are you more relaxed in jeans and t-shirt or do you prefer to dress up as often as you can.
If you're a woman, you also have lots of options around hair and make up which help make things easier. Change your hairstyle and lipstick during the shoot, just as you change your clothes and you'll have a set of different looking images that look as though they were taken at different times.
3. Choose the right location
No matter where you live, you will be able to find good locations nearby for your shoot, but how can you ensure it adds value to your photos? Have a think about where feels comfortable for you? Do you love going to the park or visiting public gardens, heading to quirky markets or shops, having a coffee by the river or canal? Well, head there for your shoot. If you're a bit more urban and edgy, you might want to head to the part of town with the quirky street art etc and use that as a backdrop for your images. Try out three or four different locations if possible so that you get a range of different photos to choose from and they won't all look like they were taken on the same day (this is what I do for my clients). Be careful not to choose anything too messy or busy in the background behind you. The background is meant to enhance your photo, helping you to stand out, not take over the shot.
4. Do what you love
Another secret to showcasing your personality is to be photographed doing something you love. I have captured clients browsing market stalls, roller blading, cycling, reading, sitting in cafes etc. If you're doing something you love, you're very likely to come across as happy and relaxed in the shot, which is exactly what you're aiming for.
5. Clever use of props
Props are great as they not only give people a bit more a clue about who you are, but they give you something to do with your hands, which can come across as a bit awkward in photos if you're not totally relaxed. My favourite props are hats, everyone owns hats and just the action of putting them off, holding them and putting them back on again gets some good shots – but other good props include cameras, 99 ice-creams, glasses, books and newspapers, big headphones if you're into music etc.
What other tips would you give? Leave your comments below.
Get weekly blog articles direct to your email inbox