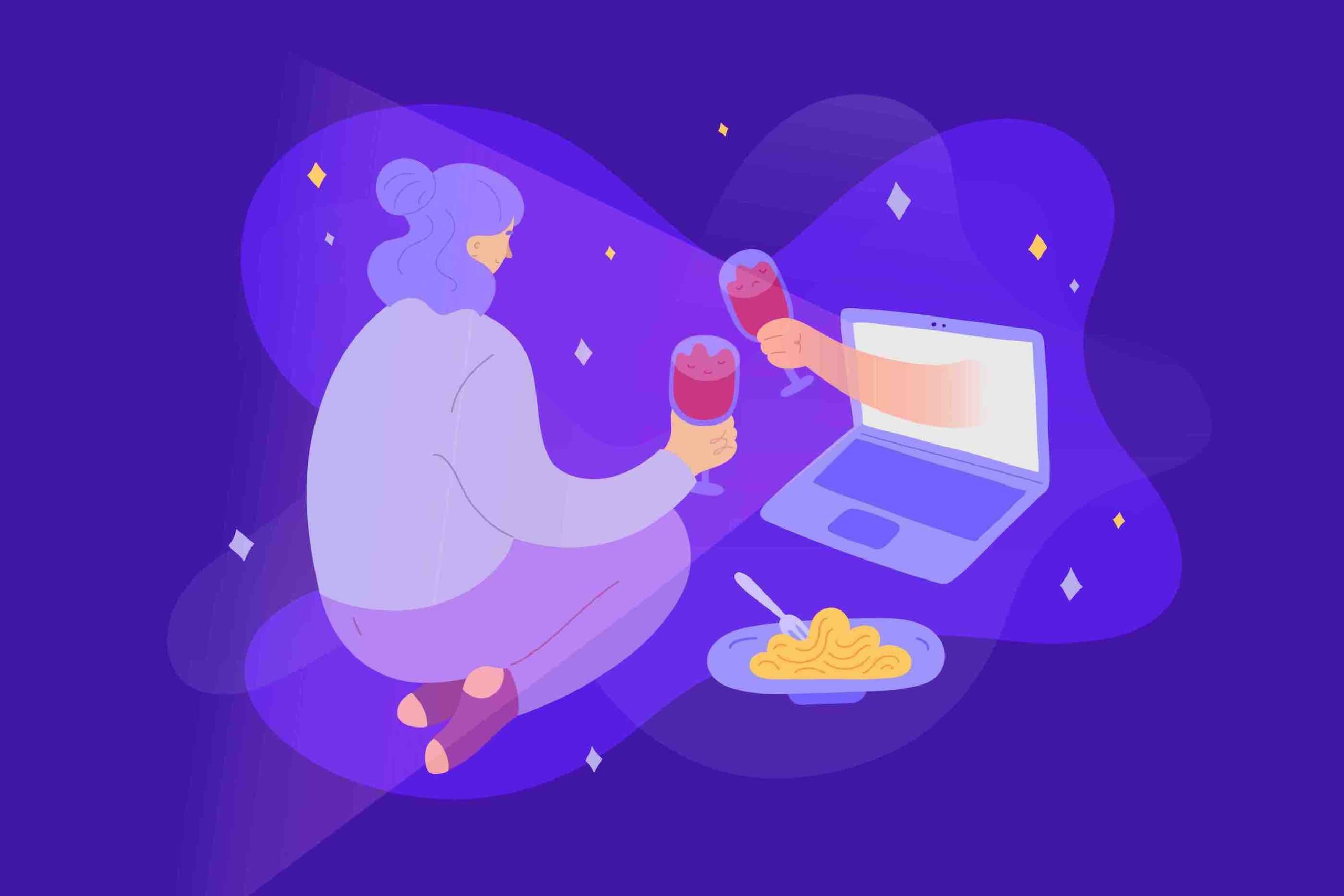 Making connections: 6 socially distanced date ideas
If you've been waving and messaging on Christian Connection you might soon be looking for some virtual date ideas. With the right technology, there's something to suit everyone, providing plenty of opportunities to build deeper connections, get to know each other and have some fun. Video platforms make it possible to see each other while chatting, and there's been a big increase in more structured activities too, from interactive games to couples book clubs, bible studies and live online events.  For those who've had long-distance relationships, video calling and distance dating will be familiar territory. But for those who haven't – and for long-distance daters who need some inspiration – here are some ideas that'll get you started.
Two-player games
Time at home is often a dream for gamers – and if you haven't had the chance before, now could be the perfect time to give gaming a try. If you have a headset you can play and chat at the same time, making it less intense than a 'face to face' video call date. There's a two-player game style and genre for everyone – choose from sports, retro arcade, puzzles, strategy, role-play and more. How competitive you get is up to you!
Quiz nights
Keen on showing off your general knowledge or impressing a date with your in-depth insight into '90s pop music or football stats? In the throes of COVID-19 local events are going virtual, and that includes quiz nights. Sign up for one in your area or search by subject and join a team together. It's also a great way to find out what your date's areas of interest and knowledge are, and engage in some healthy debate.  You can also check out Christian Connection's virtual events and suggestions for online meetups here.
Book club
Whether you're revisiting an old favourite or starting something new, books are a great source of entertainment, distraction and comfort in lockdown or isolation. Instead of shutting yourself away, you could make your reading even more sociable by doing it as a pair – and chat about what you both learn, find entertaining or are moved by. It does require a degree of commitment, making it perfect for couples who've just started seeing each other and are seeking to build common ground.
Dinner date
Just because you're not meeting in person, doesn't mean you can't eat together. Just get creative over a video call. Set a time, set the table and decide on the type of food you'll be eating. It could be take-out or home-cooked, as long as you can arrange it to be ready for the same time in your respective homes. You could have a relaxed brunch, a leisurely lunch or a long dinner. Don't forget about atmosphere – maybe light a candle if it's evening, have something nice to drink and dress as you would if you were out and about. If you have a housemate or live with family members, you can ask them to be your waiter for the evening – or ask for a little privacy!
Drawing
If you haven't picked up a paintbrush since school, you might be thinking it's too late to get creative. Think again! Lots of people are turning to drawing and painting just now, as a therapeutic and relaxing activity. Did you know you can digitise your creativity via online drawing sites? Well-known artist David Hockney has been using his tablet to create striking spring landscapes, and while that might be a bit ambitious, you can start with a doodle and build up to something more detailed. Find online art sites that allow you to share your work with your date and even add to the same picture. It's also a very calming, mindful activity ideal for easing any anxiety you may have.
Praying and spiritual practices
Attending church or a homegroup in person may not be possible for a while, but that doesn't mean you should neglect your spiritual life. Instead, why not make a date for some prayer and bible reading? If you don't have access to video calling, you can still pray for one another on the phone, follow a reading plan or do a Bible study together. This will be invaluable as the weeks progress, and with lots of services available online, you can still attend virtual church together.
These ideas can be applied to many different dating scenarios, not just the current situation. Whether you're socially distancing, long-distance dating, have caring responsibilities that keep you at home, travel for work a lot, or have a chronic illness, the virtual world gives access to all sorts of possibilities. So rather than focusing on what you can't do right now, focus on what you can. And who knows what new doors might open in the process – as well as the new skills you might pick up!
---
Next: Learn how to set up a virtual date.
Get weekly blog articles direct to your email inbox