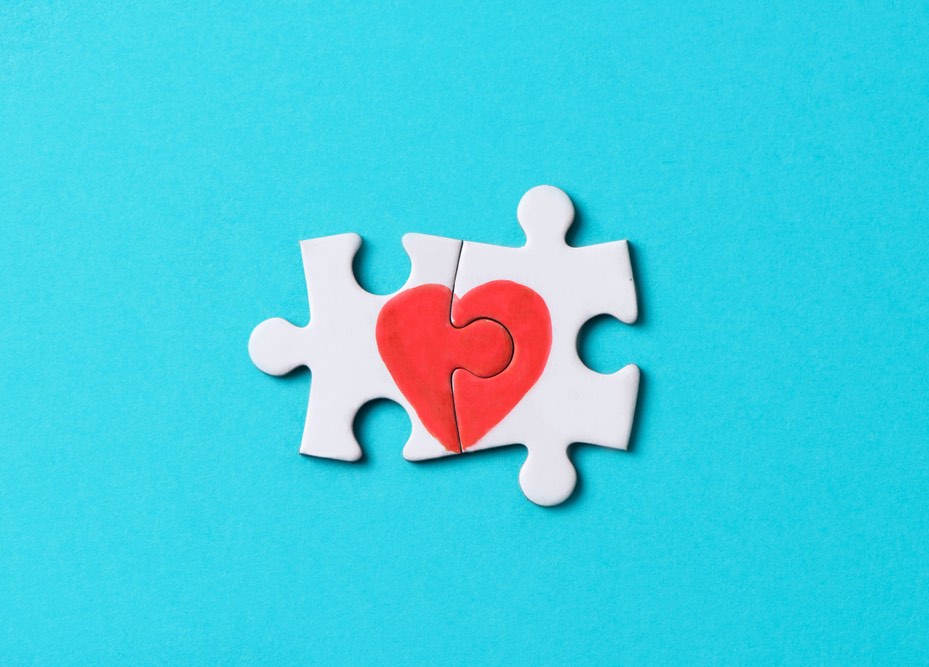 4 new ways to connect on Christian Connection
At this moment in particular, making new connections can feel challenging. The corona crisis has left many feeling isolated. When Christian Connection was created we set out with a simple idea: helping Christians connect with other Christians. Since then thousands of couples have met on CC, new friendships have been formed and more connect every day. You're telling us you want that to continue, that meeting people and feeling connected is just as important to you. So, we've been busy finding ways to make that happen. Here are just some of the things we're doing.
1. Virtual events
Our drinks events, walks and tours have long been popular with members, and technology means that doesn't have to change. To launch our new programme of online socials, we are preparing our first Online Quiz Night (run by some friendly and welcoming pub-quiz pros), which we hope will be the first of many. We're also working with an official blue badge guide to put together a virtual museum/gallery tour so you can experience some cultural highlights from home. And we're planning an online movie night too – don't forget the virtual popcorn! Make sure you're signed up to the CC newsletter to get the latest updates and invites to new events. It's simple to do: just tick the 'Newsletter Emails' option in Notification Settings. Let us know if there's anything you'd like to see us organise and we'll see what's possible.
2. New online meetups
Meetups have been a popular part of the CC experience for many years. Run by members to bring together other local members in a fun social activity, meetups have enabled members to make new friends and connections close to where they live. Meeting face-to-face may not be happening at the moment in lots of places, but there are still great opportunities to connect online. In response, we've relaunched our meetups system so you can now plan and run online meetups. Read our quick guide for getting started creating an online meetup and see what you could do.
3. Increased access to our discussion boards
Many members enjoy connecting over our active and lively discussion boards on the CC site. While social restrictions are in place limiting lives outside the home, we have increased the number of daily posts on the discussion boards for free Profile Members from one to three (full members still have unlimited access to the boards). You could jump into an existing conversation or start a new one about a topic you're interested in – and get chatting. As one regular board poster commented, "I've made great friends here…I've learned more about myself and enjoyed the journey!".
4. Equipping you with new ways to date
Even if you're a dab hand with technology, dating at the moment is looking very different to what anyone has been used to! We're doing all we can to help you navigate this. Our team of blog writers are sharing tips and advice on how to to use this time to date at a distance, practice self-care and draw nearer to God (lookout for new posts weekly). As well as introducing new ways for you to connect with people, when you're ready to take that conversation to the next step, read our brand new guide on how to set up a virtual date.
Alongside all of these innovations, we're still here for you in the same ways as before. Our small but dedicated team are set up to work remotely and continue to be available on the usual channels if you need any help or support with any aspect of your Christian Connection membership. You can follow and interact with our social channels (Instagram, Facebook and Twitter) for regular tips, stories and inspiration, and we are continuing to develop the site and the app, with some new features coming soon. Drop us a line to let us know what you'd like to see.
We know it's a very difficult time at the moment. But as we look around, there are signs of incredible kindness, compassion and hope too. In the midst of all that's going on, we hope you are finding moments to reflect on what's important, like relationships with friends, family and God. The words of Paul in his letter to the Corinthians are more resonant than ever: these three remain: faith, hope and love. But the greatest of these is love.
Stay safe, healthy, encouraged and connected.
---
Update! You can now connect over video chat. Discover 5 reasons to use video chat on Christian Connection.
Get weekly blog articles direct to your email inbox