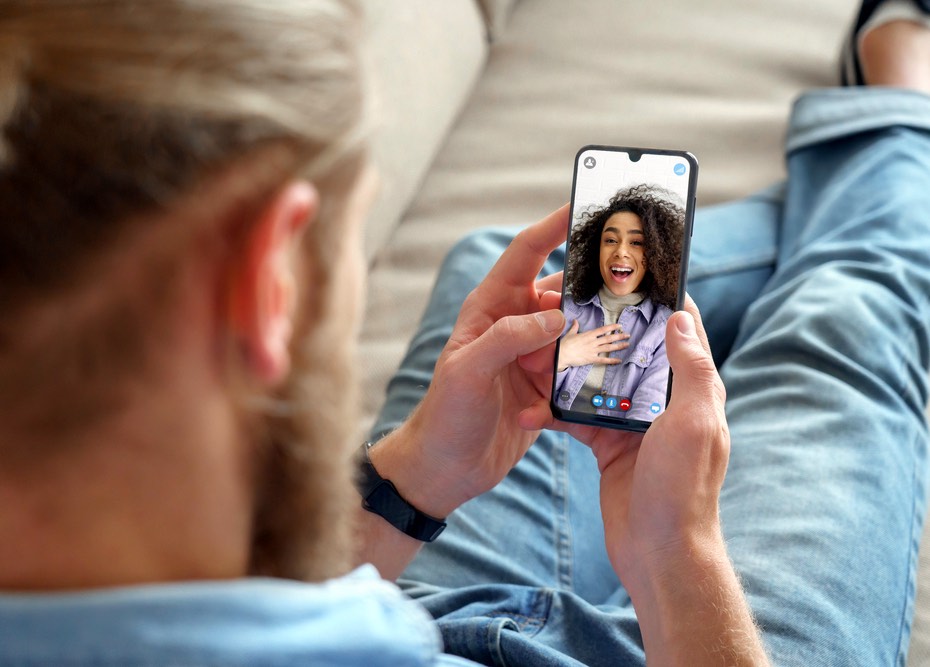 7 ways to grow your spiritual connection during lockdown
A godly dating relationship should allow both parties to grow together in their walk with God. Before social distancing, the lockdown and other restrictions, you could perhaps visit each other's churches, attend Christian festivals together, and take part in other ways of shared fellowship, but the lockdown has changed the way we do things.
It's a strange and difficult time for most people, and for those in a dating relationship, it raises a lot of questions. One thing that's certain is that it's still possible to grow spiritually even if you can't meet in person. If you're currently dating someone and looking for ways to develop the spiritual side of your relationship, here are some ways you could do that.
Attending virtual church together. Many churches are now having their services online, and you can invite each other to your church service if you don't attend the same church. You can then meet up virtually afterwards and discuss the sermon or other aspects of the service.
Worshiping together. There are so many ways to worship, but one way you can do this with someone you're dating is by listening to worship songs together. Even if you don't like the same style of music, you can still appreciate what each other listens to. For example, you can both bring a list of songs that you like, and take turns listening to each song. You can share why you like a particular song, how it draws you closer to God, and how it helps you worship Him.
Reading the Bible together. Another way you can develop the spiritual side of your relationship is by reading the Bible together. You can choose a book in the Bible to go through, read a chapter together when you meet virtually, or read it before you meet and talk about what you took from it when you meet. If you're not sure about what to ask, you can use a Bible study tool to guide your conversations.
Reading a Christian book together. You could also choose a Christian book to read together and discuss what your thoughts are along the way, and what you feel like God is saying to you in each chapter.
Listening to a Christian podcast together. If you're into podcasts, there are some great Christian podcasts out there, and you can pick one that interests you both, and listen to an episode prior to catching up and talking about what you took from, or thought about the episode. As you listen, write down the thoughts that pop into your mind, and potential questions to ask the other person when you meet up.
Praying together. Prayer is immensely powerful, and the main way through which we communicate with God. If you're in a committed dating relationship, praying together allows the Holy Spirit to lead and guide your conversations and draws you closer to each other as you pray and ask God's continued guidance for your relationship.
Doing a course together. If you're at the stage of your relationship where you're considering marriage, I would recommend that you do a pre-marriage course. There are various courses out there but the HTB pre-marriage course is now available online so you can do it from the comfort of your own home! Doing a course together allows you to invest in your relationship, and highlights areas that you may need to spend more time talking about, prior to getting engaged or getting married.
Developing the spiritual aspect of a dating relationship is vital and restrictions posed by the Coronavirus shouldn't mean that this side of your relationship is placed on hold. If you're committed to each other, the current situation can be a great opportunity to invest in your relationship spiritually, setting yourself up with a solid foundation that you can continue to build upon when you finally meet again  – or for the first time – physically.
Get weekly blog articles direct to your email inbox