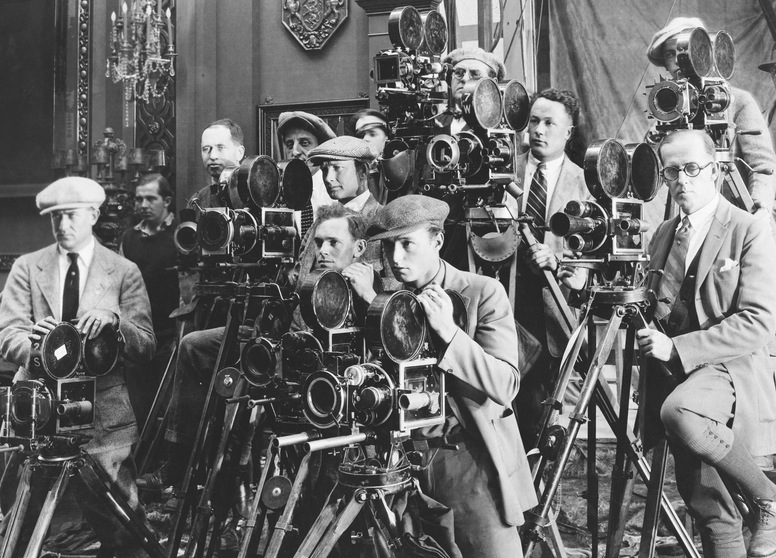 A picture is worth a thousand words
'Smile for the camera, HopefulGirl! Say cheese!'
When I took the plunge and joined a Christian dating website, my closest friend, BestGirl, volunteered to be my official photographer, and enthusiastically set about taking dozens of portraits of me in various settings. After much deliberation – and dragging BestGirl's husband in four times for 'the male perspective' – we picked the best three. There was the 'glam but approachable' shot at the kitchen table; the 'cute and smiley' one by the fire; and the 'relaxed and fun-loving' pose in the garden, clutching a glass of wine ('See, chaps, I'm a girl who knows how to party!').
Many people are cautious about posting a picture of themselves on a public website. I understand why. It can feel a little undignified – like you're displaying yourself in a shop window and inviting people to assess the merchandise (and maybe find it wanting). Plus, if you're using a Christian dating website, it ups the chances of someone in your church discovering your guilty secret – yes, it happened to me! (But then, if they're perusing the websites themselves, they don't really have a leg to stand on, do they…?)
None of us wants to be judged on our looks. But profiles with photos get many more responses than those without, and with good reason. It helps to have an image of the person you're communicating with – it's not easy talking to a grey square! Profiles with no picture seem anonymous, suspicious, even sinister. No wonder even Christian cyberdaters often say they won't reply to anyone without a photo.
Once you get over your inhibitions, what's the best approach? Some people get a makeover and professional photos to boost their eye-catching potential. Nothing wrong with that, although personally I'd worry about false advertising – I'd rather come as a nice surprise than a horrible disappointment. But all you really need is to get a pal to take a few nice snaps of you, and stick to the following rules.
Keep it recent. Yes, we all think we look the same as we did 10 years ago, but we're only fooling ourselves. One male friend came back from a disappointing date exclaiming: 'I thought she'd sent her mum!'
Keep it clear and well lit. Include at least one close-up headshot – no tiny figure on the horizon.
Keep it smiley. If you want people to approach you, look approachable!
You might also want to avoid the following faux pas that became all too familiar during my time on the Christian dating websites…
Group shots, with no clue as to which one is you. They'll have to risk asking if you're the one they like the look of, then beating a hasty retreat if you're not.
Ladies: showing too much cleavage or leg (or both). Do you really want to hear from a bloke who just wants to ogle you in person? And chaps: please keep your shirts on! Going topless looks vain and desperate – no one wants to see your pecs (or your paunch).
Being pictured with your ex, or with them cut out of the photo. Even worse, with their face scribbled out – scary!
Staring unsmilingly into the lens. Ladies, you may be aiming for 'sultry', but it can end up more like a police mug shot of a lady of the night. And chaps, glaring grimly into the camera just brings to mind those serial killer portraits on the nine o'clock news.
Oh, and one last tip – keep an eye out for fake photos. Christian dating websites aren't immune to fraudsters. If you find yourself admiring someone who looks like they've just walked off the pages of a glossy magazine, they may have done just that…
Do you communicate with members who don't have a photo on their profile? What attracts you to a photo, and why?
Get weekly blog articles direct to your email inbox