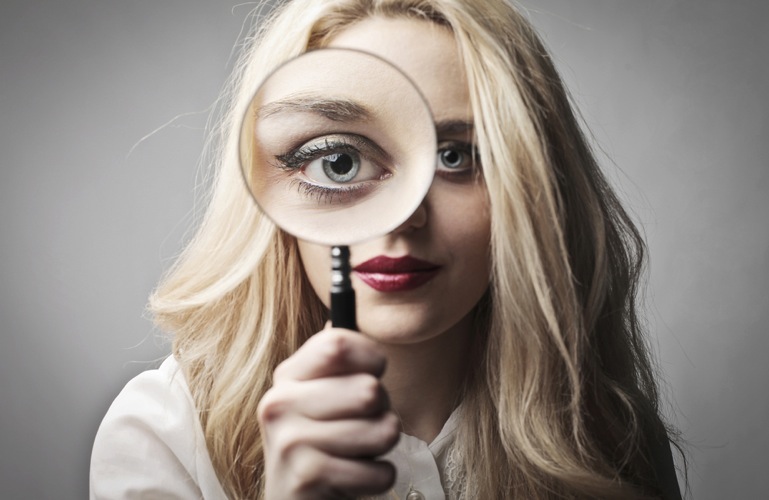 The micro-level needs of singles
I have been praying on a fairly regular basis (for a while) for God to answer my prayer for a husband. And so far, to date, that hasn't happened yet.
I'm in my late twenties. So, it hasn't been an eternity, but I frequently am tempted—especially when I'm carrying something heavy or reaching over my head for the top shelf in the kitchen—to either steal a child's magic eight ball or ask Siri, "When is God going to answer my prayer? Can't He see that I need a husband? Doesn't God say He meets needs?"
And, frankly, it's discouraging to get a Google search for Match.com from Siri and a "Try again later" from a magic eight ball. Unfortunately, it's not often that I slow down enough to ask myself if I'm even asking the right questions.
I pray and plead with God to answer my macro-level, big-ticket requests so frequently, that I can't even digest the ways that He is meeting my micro-level needs.
When my focus is stuck on my big-ticket requests, stories of God's amazing, perfectly-timed provision and verses like Mark 11:24 frustrate me:
"Therefore I tell you, whatever you ask in prayer, believe that you have received it, and it will be yours."
I think to myself: If that is really true, then why am I stuck, why haven't you come through for me, God, why haven't you met my needs … why … why … why … (Basically, I devolve into my four-year-old self, shutting my eyes and throwing a temper tantrum.)
Instead of giving me the walloping I deserve at this point, the Holy Spirit is so gracious. In my moment of frustration, He gently prods, "Don't you think I know your needs?"
I'm stubborn, but I'm curious. I take a peek. Quietly and softly, I can see my "husband need" unraveling—exposing deeper, more fundamental needs that are harder to explain and define. Gradually, I unclench my fists and open my eyes, and even though I can still see my "husband need," I see something else.
Wrapped up in my desire for marriage, I can see three basic micro needs that I have (and most single adults probably do as well).
I need:
Companionship with the opposite gender.
Community—with both the old and young and with families (Psalm 68:8).
Physical affection.
Once I could see my "husband need" breaking down into smaller, deeper needs, I started calling God out—asking boldly for Him to show me how He was meeting my micro needs.
How are you providing my need for companionship with men this week?
Where will you meet my need for community?
In what ways are you giving me physical affection?
And, He doesn't disappoint. It's so much easier to track God's hand at work on that micro level. He gives a good conversation with co-worker. He sends a friend along to give me a hug. A family from church invites me over for dinner.
Frequently, God chooses to provide for these needs in a spouse, but sometimes, for reasons I don't think I'll understand this side of Heaven, He chooses to provide in other ways. I have a choice. I can either accept God's provision, whether or not I expected it to look that way, choosing to live with a grateful heart. Or, I close my eyes, turn my nose up at His provision and complain.
If you're struggling with not seeing God show up in your life to meet your needs—whether it's a need for a spouse, for a job, for a better living situation—and God's timing is leaving you with doubts, fear and resentment, I have been there. And, honestly, depending on the day, I am there. But I can't stay there—we can't stay there.
Challenge God to show up and reveal how He is meeting your micro needs today. He has promised that there are new mercies waiting for you.
The steadfast love of the Lord never ceases; his mercies never come to an end; they are new every morning; great is your faithfulness. "The Lord is my portion," says my soul, "therefore I will hope in him." The Lord is good to those who wait for him, to the soul who seeks him. Lamentations 3:22-25
This article was originally posted on 17 July 17 2013, on Single Matters. Find them on Facebook and Twitter
Get weekly blog articles direct to your email inbox