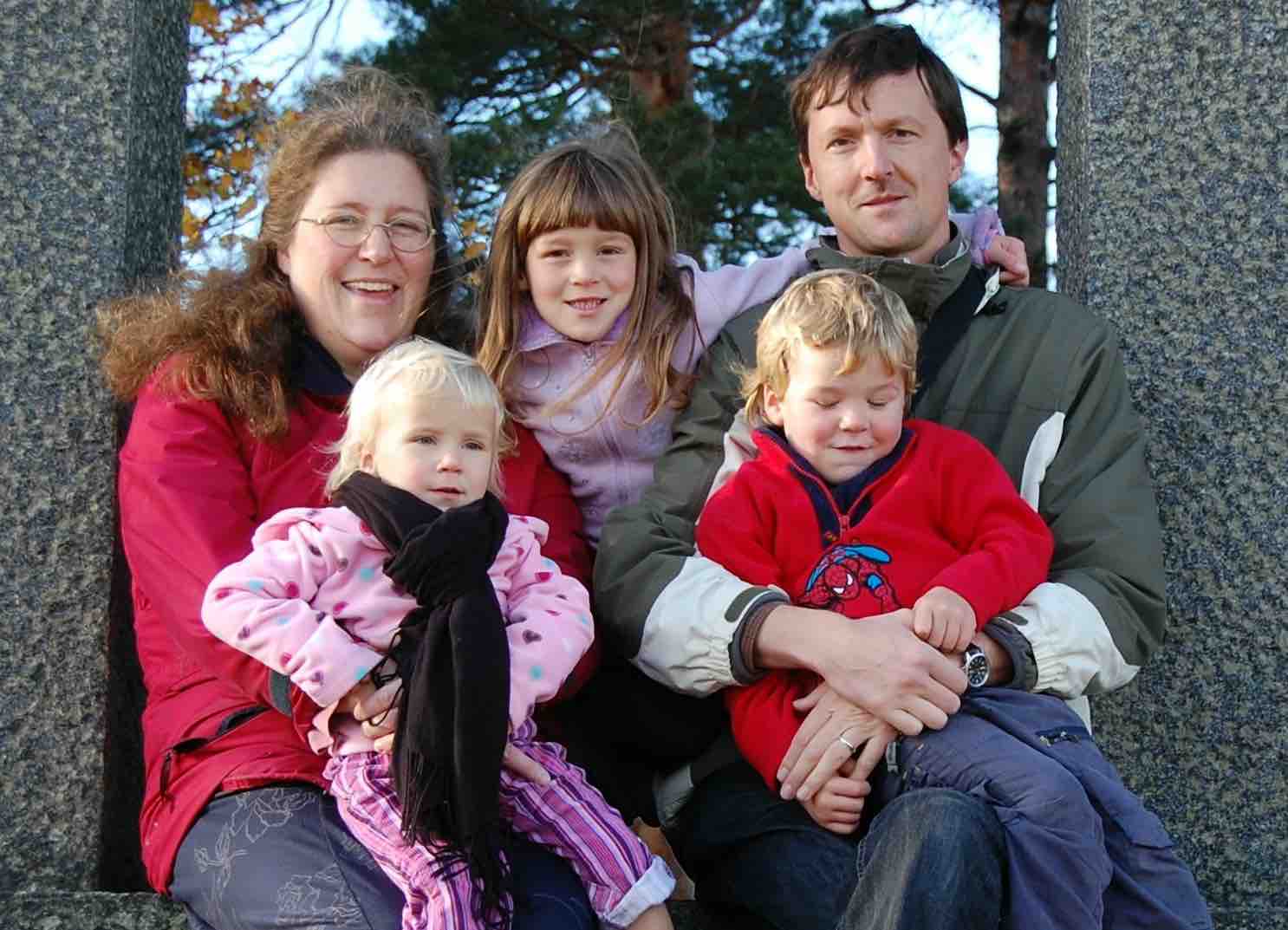 "We were so different" – Alex & Jane, our Christian Connection story
"I would not have given Alex a second glance from his profile shot…" When Jane got in touch to let us know she had just celebrated 20 years of marriage to Alex, she was very honest about her first impressions! Now, with three teenaged children and lots of adventures between them, Jane is thankful she followed some friendly advice when she was single: "I would never have considered online dating but a friend convinced me and I am so glad I listened." Here's their story…
"We 'met' via Christian Connection in early 2001 and met up in person in May for first time. We were both in our early 30s. It may be worth noting that I would not have given Alex a second glance from his profile shot which was a bit 'arty farty' for me (think reflection in a mirror!) but he sent me a nice message and I responded out of politeness and then his messages started to make me laugh and we kept messaging.
It is also worth noting that although I knew the first time we met up that he was something very special, he did try and "disappear into the ether" (his words) a couple of times early on, and it was only because I responded with kind messages wishing him all the best in his quest (for perfection😃!!) that he then thought maybe he would meet again and see how he felt.
We were so different in many ways. I was from a very big extended Christian family. He was from a very small non- (even anti-) Christian family. (Think 25 cousins vs one cousin)
He liked museums and galleries and castles and quiet. I didn't mind where I was as long as I was with people I cared about and I am loud.
He was more worried about appearances and I did not care.
And yet, our views on all the important things were similar.
We both loved Jesus and wanted our way ahead to be guided by Him. We both wanted kids if possible. We had a similar approach to money. It was a first serious relationship for both of us and we had both wanted to wait for the right person to come along.
I thought we were exclusive from second date but when he actually 'asked me out ' formally in July that year, I discovered he had had a few other dates in those few months. In fact that helped him realise I was the one but I was a bit shocked so maybe don't make assumptions without actually communicating whether you are 'exclusive'.
He proposed on New Year's Eve 2001-02 in Berlin and we were married in May 2002 a year after meeting.
By summer 2006 we had a 3.5 year old daughter, and 2 year old son and a new born baby and life was pretty frantic.
I was not working at that point and Alex was commuting to London working for the Salvation army and we were living on a shoestring. God was very faithful and just as we concluded we needed me to be earning, a former colleague called and offered me whatever hours I wanted to work. Just as Alex lost his job, I was asked if I could work full time. And so it went on.
We have just celebrated our 20th wedding anniversary and are thankful to God for His goodness to us. Neither of us has ever wished in that time that we had not married. We still laugh together every day.
My advice is not to ever expect perfection. Pray together. Consider each other's needs. Be thankful / grateful daily for each other and all you are blessed with. Never go to bed / sleep without having talked through any disagreement and don't lose your sense of humour.
We are thankful to CC for being there. I would never have considered online dating but a friend convinced me and I am so glad I listened.
If you are reading this, God bless you in your search for a partner."
Congratulations, Alex and Jane! We're thrilled we could help you meet!
Ready to start your own story? Join Christian Connection here.
Get weekly blog articles direct to your email inbox