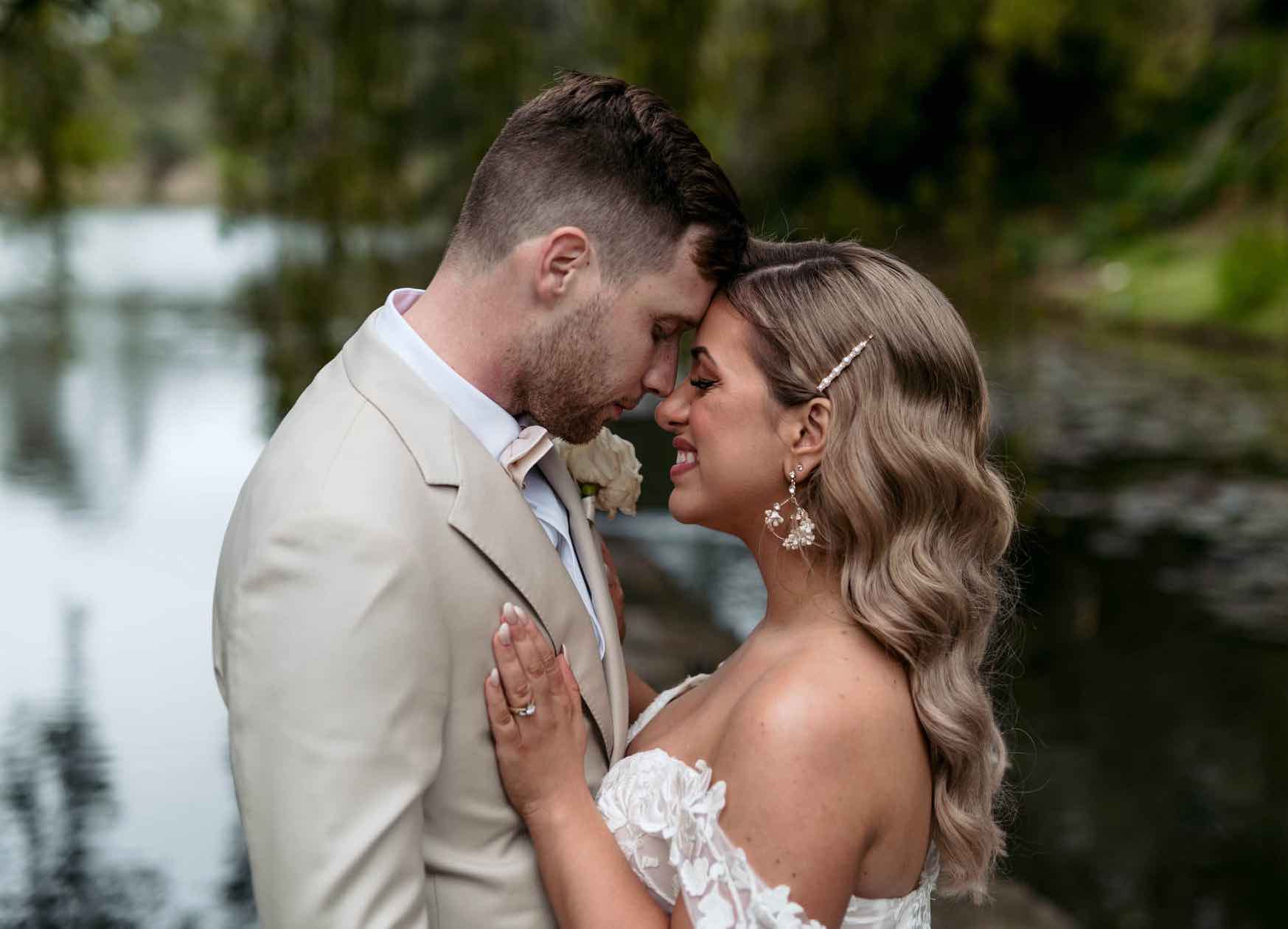 "We gave each other a second chance" – Angie & David, our Christian Connection story
"My now-husband David and I first started chatting on Christian Connection, after he 'accidentally' liked me, when he thought he was only putting me on a saved list! I initiated conversation, and looking back on our chat, the poor guy was writing me essays and I was giving him short responses. I am a truly terrible person! And to add to that, I regrettably ghosted him after a while as life got busy and I was experiencing disappointment after disappointment in my love life. Not that it is any excuse! But regardless, God had other plans…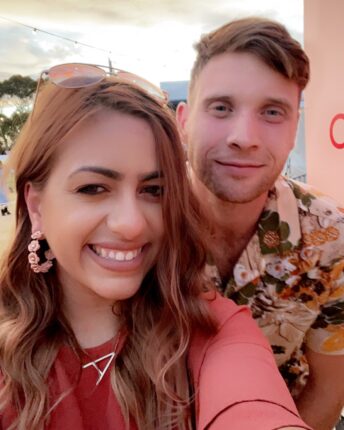 My sister and I had organised a girls night one night in August at our favourite pasta restaurant, and instead of going home first to get my car, I decided last minute to meet my sister in the closest carpark, dump my stuff and go to the restaurant together. My sister, as per usual, was running late so I was bored, standing by the pay station in a random city car park, scrolling through my phone – oblivious to the world.
Scrolling through my dating apps, I remembered the poor guy I ghosted weeks ago and decided to finally reply to his message – which I embarrassingly realised contained a question I hadn't answered! So while I waited for my sister to arrive, I began to reply to his message.
While this was happening, and I had my head down, looking at my phone, David was walking to this particular car park from his workplace on the other side of the city – he parked in this one because of the cheap parking! He was walking by me as I sent the message (talk about serendipity!) but as I didn't look up, I didn't see him walk by. He tells me when he arrived at his car, the 'ding' of the message went off and he realised he had just walked past THAT girl from the app.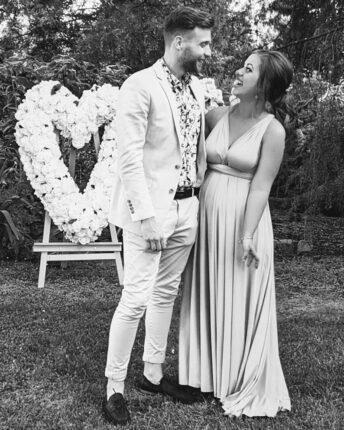 He says this gave him the confidence to go up to me and ask "Do I know you? I think you're the girl I am talking to on the Christian Connection app". Naturally, I was concerned I had a stalker as it was such strange timing! I was absolutely floored this was happening to me. After laughing about the crazy encounter, we exchanged details after that, and we were messaging each other all throughout dinner. I was a terrible conversationalist! That night, he asked me out for a coffee.
Putting him through the 'Christianity test' (haha!) I told him we could get a coffee after church the next Sunday, OR gave him the option that he could come to my church and we could get a coffee after. Absolutely, not for a second, thinking he would take that second option.
Regardless, I put on my Sunday best – just in case. Lo and behold, David comes walking through the church doors – and we did church together. He proceeded to meet my entire family at church, our second-ever meeting. Poor guy, trial by fire! We had to tell everyone we knew each other – the truth was too weird!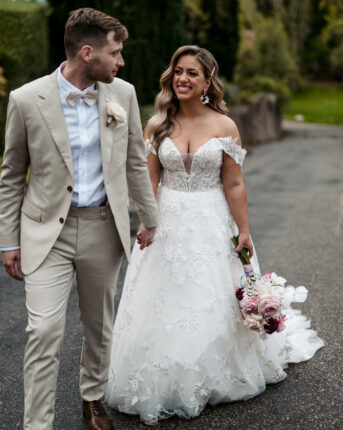 When I managed to pry him away from my nosy and over-friendly family, we went out to the beach for a Cuban sandwich. The conversation flowed and something clicked – I realised this guy was something special. The way he talked about his job and his faith had me in awe. Puppy dog eyes to the max! And the rest was history!
In October 2022, we tied the knot after 2 and a half years of dating. He is my best friend, soulmate and future father of my children – and I have God and Christian Connection to thank for that! For the story of a lifetime. I am so thankful God brought us together, and that we gave each other a second chance.
My advice? Give Christian Connection a go. You never know what God has in store, he is just waiting for you to be open to the opportunity, be vulnerable and be open about your faith so he can match you with the right person. And just remember that when you think you are estranged from someone online, God may have other plans!
Ready to start your own story? Join Christian Connection here.
Get weekly blog articles direct to your email inbox