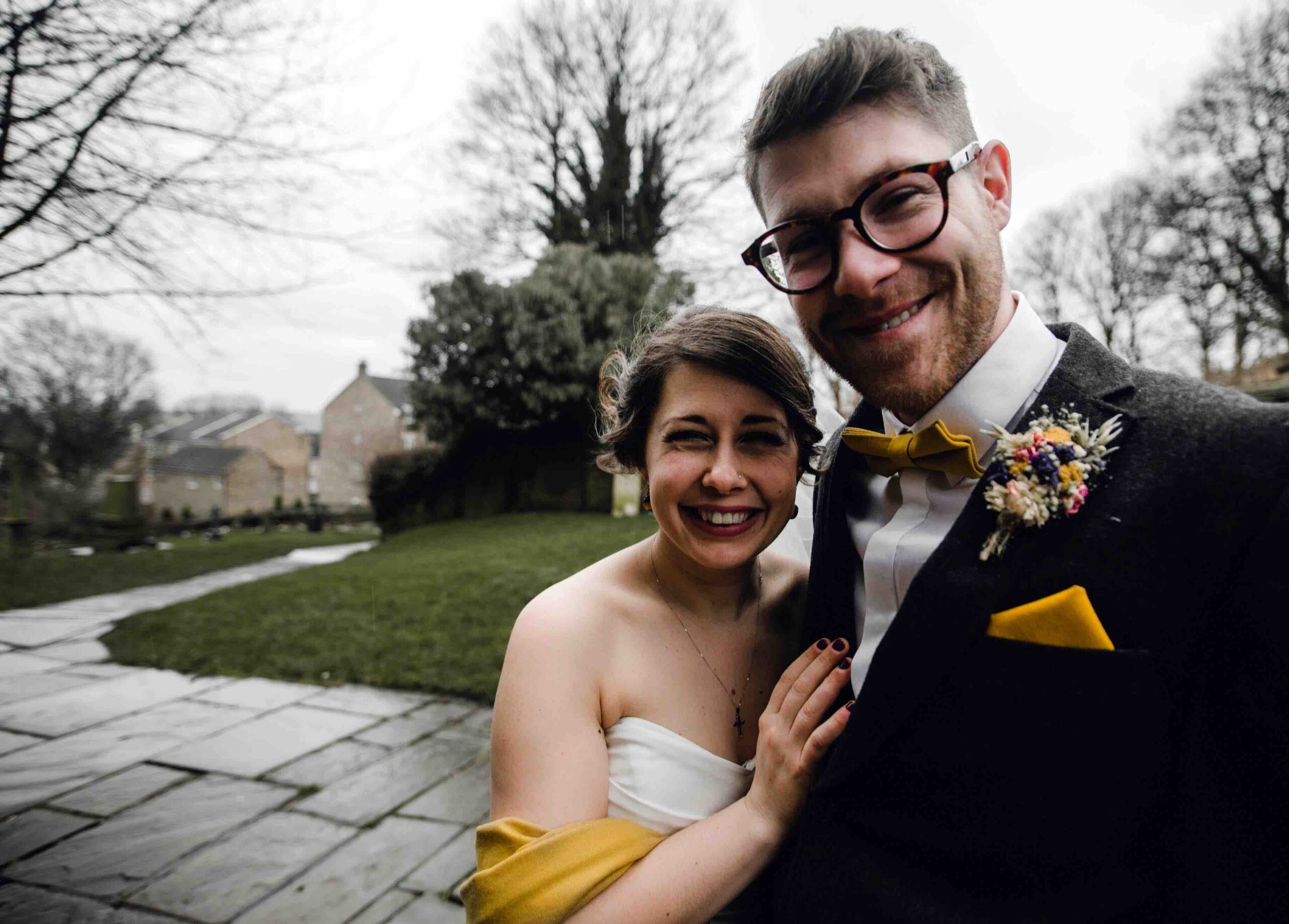 "Be real all the way" – Christian Connection couples talk about being honest
"Our number one tip to be successful is to be honest with each other," Alexandra and Carl, who got engaged after meeting on Christian Connection, told us. Telling the truth about yourself and your hopes for a relationship can feel risky. Yet, many of the couples who've found love on CC tell us how important it was to them to keep honesty at the centre their dating and relationships, from the very first step to their happy-ever-afters. Here are some of their stories.
"I was honest about me. I think that was the most important thing to have someone to fall in love with a real person. What caught the attention of my now-husband is when I described myself as being "laidback" and a no-nonsense person but loving and caring. What I did not want to do is say I like long walks and haven't taken a long walk or like the movies and have not been to a cinema since 'Waiting to exhale'. So what I said was I like watching movies at home, traveling, I prefer to cook my own meals instead of eating out. Just simply being me. It caught me by surprise that someone else shared the same or very similar things. We connected instantly," said Monica, who met Benjamin on CC. They married in 2019.
Daniel got in touch after getting engaged to Amy, and shared his advice. "I was doubtful when I decided to try online dating," he said about his feelings before he started the process (and met Amy!). "My number one tip to find the right person," he said, "is to be honest about yourself and what you want but to remain open to new things and opportunities."
"We were honest with each other from very early on that we didn't want to 'mess each other around'," said Josh and Verity, who married in 2017 after meeting on CC. "There was no instant 'yes he's the one'," said Verity, "but we were both careful to ask all the probing questions, unearth each other's intentions and enjoy being with each other. Our friendship started as a slow burn of trust and grew into something deeper, solid, sturdy."
Andrew met Amanda on CC and got in touch when they got engaged. "Be honest about yourself, and be realistic about what the person you are looking for should be," said Andrew. He had been a long term member: "I first joined in the summer of 2007 and had been on and off the site for intervals since, over eight years… I found CC very useful for screening out "possibles" from "impossibles". My experience is that being on CC gave me contact with very many people that I would never have come across with all the other methods I tried."
Jon and Rachel met when CC was still a relatively new site. They made the most of messaging before they met in person: "We think we got to know each other better by emailing rather than by immediately meeting and that made us more honest with each other."
Melissa and Kevin got married in 2018 after meeting on CC. "Kevin and I weren't backward at coming forward about being honest. Talking openly about what we saw to be essential components of a successful relationship. Our faith was very much at the centre."
Sam and Sian married in 2015 after meeting on the site. Sam said, "be honest and real all the way through. It might mean you're not compatible with a lot of people, but when you are compatible you'll be very much so."
Claire met Darren on Christian Connection and they married in 2016. She was clear about what mattered: "Be honest. Be honest about your expectations. Be honest about your hopes. Be honest about your fears. Remember – you are only looking for one person. So, if you get knocked backed it is because that isn't the for you, but your perfect partner is out there be patient."
"I think a big part of our blessed story turning out so well had to do with being honest about who we were and asking all the 'curly questions' early on (with gentleness!)," said Ini, who married Matt in 2013. "I'm so glad I swallowed my pride and gave Christian Connection a go! I just think of how much I would have missed out on in knowing Matt if I'd never taken the 'plunge'!"
Do you have advice to share from your time on Christian Connection or a story to tell? Let us know!
Get weekly blog articles direct to your email inbox