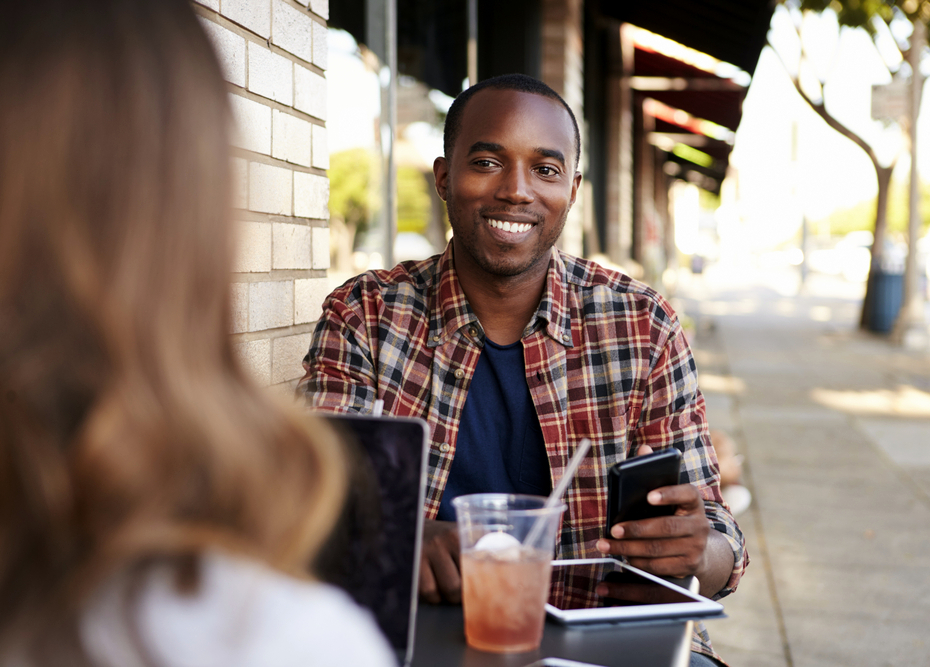 Dating is changing. Are you?
If I happen to mention I write about faith and relationships, the questions flow. When to date. Who to marry. How to make good decisions. Even who to spend time with. Who, how, what, where, when. So many questions. And, of course, there's a dizzying array of possible answers…
In theory, Christian dating and relationships should be straightforward. Wait patiently and at the right time a God-chosen soulmate will appear, marriage will soon follow and lifelong happiness and fulfilment will be yours – or so many have been taught. But often the longed-for fairytale of simple Christian perfection has become hazy as time has passed. Life just hasn't gone as expected. Instead, the reality is challenging, contradictory, maybe even scary. It can be surprising and demotivating to find you're left with regrets, curiosity, dilemmas, choices, and above all, questions. Knowing how to date in the age of sites and apps, and what to look for in a partner when the world is a couple of clicks away, adds extra layers of complexity.
And it's not unusual for churches not to understand how relationships are changing. The resources and advice given to the single and seeking are often idealistic and far removed from real experiences. Single people are typically no longer wide-eyed teenagers in youth groups but interesting, independent people in their twenties, thirties, forties and beyond who live in the midst of evolving situations. Rather than meeting the perfect person over coffee after church without having to try, it can be hard to accept finding a relationship may take time and work, and there may be practical considerations too.
It used to be accepted wisdom that making a list of what you wanted in a spouse would give God something to work with and help speed the awaited one's progress towards you. If they hadn't yet materialised, God was working behind the scenes crafting perfection, and the longer the wait, the better they would be when they finally appeared. The list could turn unnoticed into a kind of romantic ten commandments, a non-negotiable decree that carried the weight of law and expectation. It was easy to forget real humans were involved on both sides, and neither would be likely to live up to towering expectations.
If you're open to meeting someone and you haven't thought consciously before about what is non-negotiable for you when dating, take a little time now. You may have hopes and wishes that reflect the person you used to be. You may not have a list, but whether you know it or not something will be lurking under the surface, shaping your desires, leading you down certain paths, guiding you towards or away from romantic prospects, perhaps even stopping you connecting with people altogether. It's time well spent ahead of meeting someone you like and want to get to know better. The risks of entering into a relationship, even a marriage, without giving this significant thought can be enormous. Disappointing in the dating stage, but potentially much more serious post-commitment when differences under the surface and unmet expectations come to the fore.
Ask yourself some questions about where you're coming from and where you want to be. Would you insist on meeting someone with exactly the same faith expression as you, or are you open to exploring how someone else understands and lives out Christianity? Are you honest about what attracts you to another person, and why? Do you value certain physical characteristics over character? Do personal qualities of kindness and generosity matter more than shared politics or identical worldview? Is whether they want children make or break? How do you feel about someone who is already a parent? In an age where it's as possible to meet someone hundreds of miles away as just down the road, unpicking the conscious or subconscious lists that shape your search will help with the decisions to come, and make for interesting connections along the way.
Get weekly blog articles direct to your email inbox