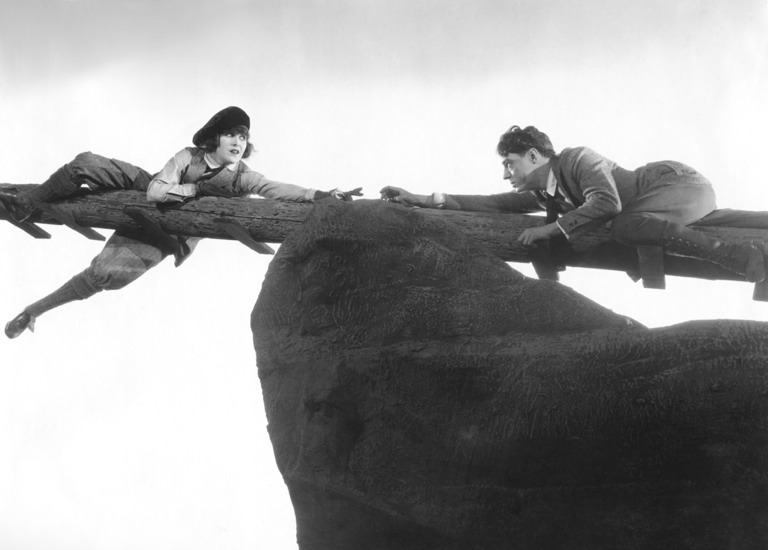 Dating tips: A guide to safe online dating
'I'm so excited to meet him at last, HopefulGirl. We've been chatting online for a while, and he's such a lovely Christian man! He's invited me to his place for dinner.'
My blood ran cold at her words, but this lady couldn't see the problem. She thought this chap could be the answer to her dreams. I was worried he might turn out to be the stuff of nightmares.
Now, I don't wish to put anyone off internet dating – far from it. I'm something of a connoisseur of Christian dating websites myself, and I'm enthusiastic about the opportunities they offer. I know lots of happy couples who found each other online, and one in three marriages in the US now start out that way. Researchers at Chicago University found that married couples who met online are actually happier and less likely to divorce than those who met through friends or at work or church!
The vast majority of those using Christian dating websites are good people – and in many ways, you know more about someone you've met online than a stranger you've stumbled across at a party. But in both cases, the occasional bad apple can slip through the net. If you wouldn't climb into a car with someone you've just met in a pub (and I sincerely hope you wouldn't), then neither should you with someone you've met on a dating website, social networking site, chatroom or gaming forum. However well you feel you know someone in cyberspace, you can never really be sure who they are until you get to know them in real life.
I'm always shocked when I hear of women agreeing to be picked up in a car or even go to a man's home on a first meeting. I suspect women on Christian sites may be more trusting and naïve than most, because they assume they're dealing with men of faith – plus they believe God will protect them from harm. Sadly, life doesn't always work like that, as some women have found to their cost. It's something you chaps would do well to bear in mind, too – you may be more capable of taking care of yourselves physically, but women aren't the only ones who can be targeted by an obsessive stalker.
So should you cancel your profile immediately and retreat to a safe distance? Not at all. Online dating is as safe as any other way of meeting someone, provided you exercise the same common sense. By taking a few simple precautions to protect yourself, you can enjoy getting to know new people safely, and without fear. Here's my checklist for dating without danger…
Don't give out personal information. There's no need to share your surname, Facebook profile, or where you live, work or worship. Stick to the website's messaging system until you've met several times and are confident they're trustworthy. Consider setting up an email address without your full name on it for dating purposes. Be wary of anyone who's pushy about wanting personal details.
Make sure someone knows where you're going and when you'll be home, and check in with each other. Before each date, I'd email my brother any information I'd gleaned about the man (such as his mobile number), plus an itinery for the evening.
Meet in a public place with a safe journey home planned. I usually opted for a busy riverside café, a short walk from the train station.
If your instincts tell you something is wrong, politely make your excuses and leave. If someone behaves inappropriately, in person or online, report them to Christian Connection to investigate.
Oh, and gentlemen: even though YOU know you're a decent sort, don't be offended when she's evasive about personal details and refuses your kind offer of a lift home. In fact, encourage her safety precautions, because her next date may not be as trustworthy as you.
What precautions do you take when meeting new people? Would you add anything to HopefulGirl's safety tips?
Read Christian Connection's advice on how to stay safe online
Get weekly blog articles direct to your email inbox