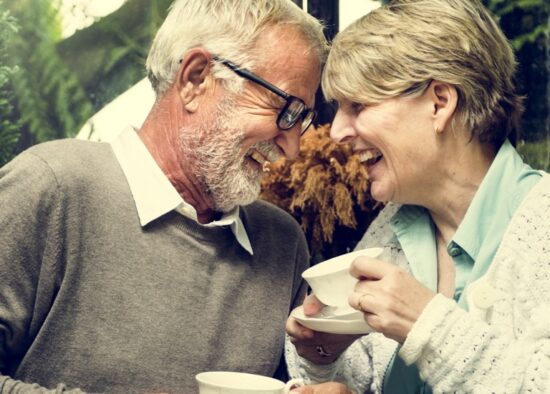 If at first you don't succeed – don't give up!
The journey of online dating is unique to each individual and couple: everyone has different experiences in terms of timing, something that's true not only in this scenario, but in life in general. Many singles start out with high hopes of quick results, but can become despondent after a while and even give up after a series of unsuccessful dates, or time spent searching. But the key is perseverance, so whatever stage you're at right now, don't lose heart. Here are some of the reasons why it's important to keep going.
Perseverance is great preparation
It can be easy to feel like things aren't working out, or you're getting it wrong in some way when it takes longer than you'd imagined to meet someone suitable. On the contrary, a protracted dating and searching process can be the best route into a long-term relationship – something those around you might not realise. Apart from brief marriage preparation courses, we don't receive schooling in being married, so think of dating as a training ground. Through it, you learn so much more about yourself and others, including needs, dreams, desires and compatibility. Developing awareness on this level helps you to make better choices in the long term and increases your understanding and empathy – valuable tools in a marriage.
Perseverance produces hope
We all love a shortcut, but there are plenty of occasions where it's just not the best thing for us, and the Bible explains why: perseverance produces character, character produces hope and hope does not disappoint us (Romans 5:4). It might not be easy, but it will be worth it – that's a promise to hold onto when it feels like a long road. Remember, the more you've grown in spiritual maturity and character along the way, the more you have to offer your future husband or wife, resulting in a richer, more meaningful relationship from which you'll both benefit tremendously.
Perseverance pays off
We read of persistence being rewarded time and again in the Bible. It's tough to have faith when it doesn't feel like you're moving forward, and to keep going when you feel dejected, but there are countless tales of those who have found love after a very long period of trying, even when it seemed hopeless. When you find yourself in need of encouragement, why not have a read through some of the success stories, direct from couples who found love through online dating. Or chat to those you know who didn't find the path to the altar quick or straightforward, but who wound up with something better than they could have ever planned, thanks to their refusal to give up on finding love.
So wherever you're at on your dating journey, try not to fix on a time frame. Know that it may take more time (or even less) than you imagined. But also know that when it does happen, you'll not only be forever glad you hung in there, but you'll appreciate your spouse even more, as every bit the precious gift that he or she is.
Get weekly blog articles direct to your email inbox