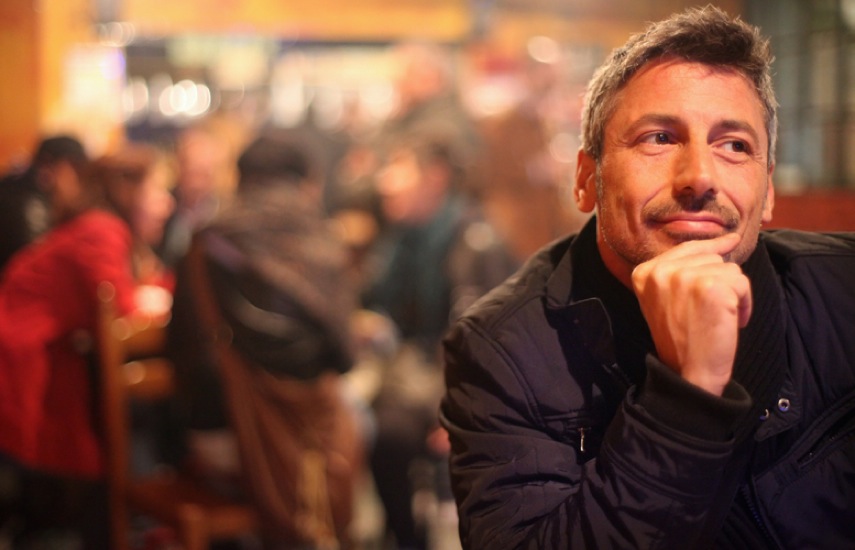 Don't miss the (love) boat
'Nice to meet you, HopefulGirl. My name is ShyMan.'
As I arrived at the Christian singles event, my eyes alighted on a cute chap by the bar. He wore a slightly nervous expression, and I could tell he was out of his comfort zone, which instantly warmed me to him. Later, as I chatted with a group in the garden, he appeared in the doorway. I beckoned him to join us. He looked over his shoulder to see if I was targeting someone behind him. Cute and modest! Eventually, ShyMan and I separated from the group for a one-to-one chat. He was quiet but friendly, and I fancied there might be a little connection between us.
All evening, ShyMan and I kept catching each other's eyes. Every time I glanced across the dance floor, he was gazing back. Should I cross the room and strike up another conversation? Maybe he had no interest and I'd just embarrass myself. Should I let him approach me? Maybe he was too timid. I wrestled with it all evening. As the party wrapped up, I finally found my nerve and went to say goodbye to him, my card clutched in my palm to hand to him. But he'd already left.
I hoped ShyMan might drop me a line via the post-event contact service. But nothing arrived. Had I made no impression on him, I wondered, or was he too shy to get in touch? The day the service was expiring, I knew it was my last chance to find out. Scanning down the list of first names, I fired off a short message saying that if he ever fancied meeting for a drink, I'd be pleased to hear from him.
ShyMan's reply wasn't quite what I'd hoped for. 'I'm afraid I don't remember you, HopefulGirl,' he wrote. 'Please send me your dating website profile.' I couldn't believe it! After I'd debated for weeks whether to take the pressure off the diffident chap by getting in touch myself, he didn't even recall me! Humiliated, I reluctantly emailed him the link. He replied: 'I've checked your photo and I vaguely remember you. Okay, let's meet.'
'Don't do me any favours,' I thought glumly. Then I clicked through to his profile to discover… a completely different chap with the same first name as ShyMan! I'd emailed the wrong man! Mortified, I apologised and beat a hasty retreat.
ShyMan obviously hadn't signed up for the contact service, and now there was no way to trace him. Perhaps we'd have gone on one date and found we had nothing in common. Perhaps we'd have ended up celebrating our golden wedding anniversary. But now, unless God had other plans, I'd never find out. I kicked myself for not giving ShyMan my card when I'd had the chance. Really, what did I have to lose? A little pride, maybe? As if a moment of discomfort matters in the greater scheme of things!
The moral of my story? Sign up for the contact service, for heaven's sake! But mainly: don't allow fear, embarrassment or inertia to cheat you out of an opportunity to find love. Yes, it takes courage, but you have more to gain than you have to lose. Don't put off until tomorrow what you can do today. Strike while the iron is hot. Don't miss the boat. (And other metaphors). In short, grab every opportunity that presents itself, because the chance may never come again.
'Love is worth risking everything for. And if you don't risk everything, you risk even more.' Erica Jong
'Be strong, be courageous… for the Lord your God is with you wherever you go.' Joshua 1 v 9
Have you ever missed an opportunity and regreted it? Or taken a chance and reaped the rewards? Share your stories.
SAVE! Looking for a fun gift for a friend – or a treat for yourself? Get 25% off HopefulGirl's book 
Would Like To Meet
 for Christmas at 
www.brfonline.org.uk/christmas2013
.
Get weekly blog articles direct to your email inbox