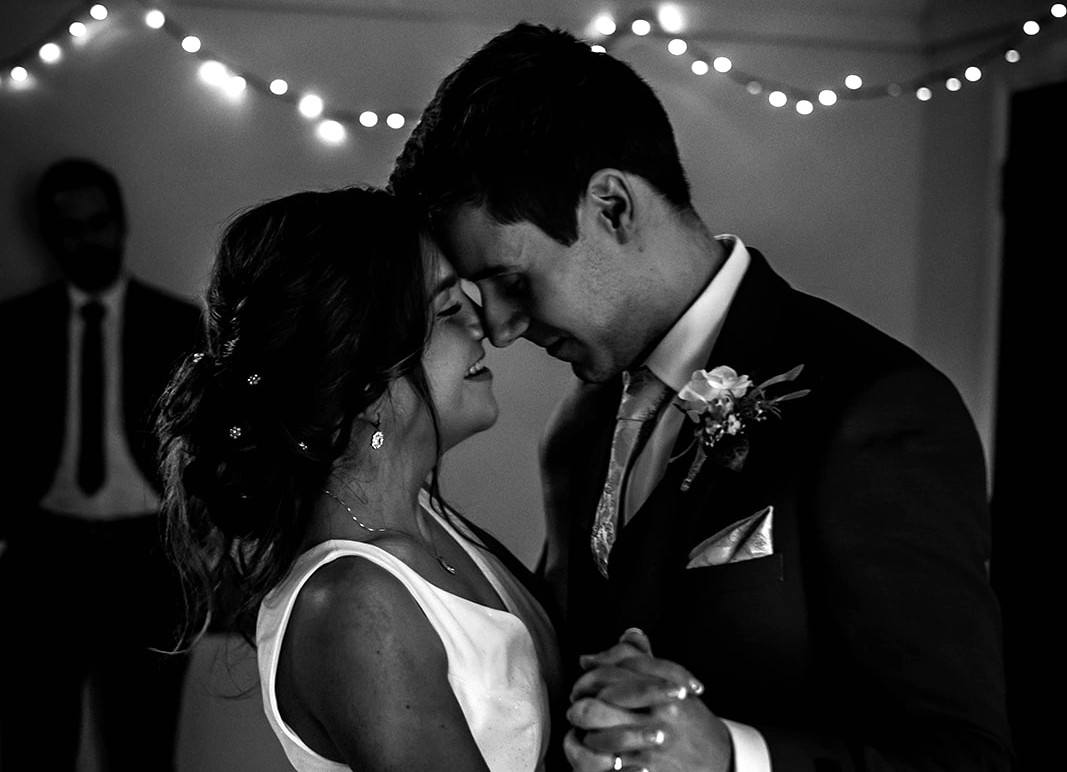 "I saw Emma's profile and was hooked" – Emma & Sam, our Christian Connection story
When Emma joined Christian Connection she was looking for friends in a new area, and Sam was one of the first people she connected with. "I'd done the dating in church environment, and it hadn't worked out for me," Sam said, "So I decided to try online dating. Christian connection seemed like one of the best options. Within a few weeks, I saw Emma's profile and was hooked within the first couple of lines. Because the start of it was 'nice to e-meet you', which I found hilarious."
Emma's profile contained a lot more that caught Sam's eye. "Then I saw that she was into her running, enjoyed guitar, seemed a solid Christian from her profile, was also into cats quite a lot into cats. Which I am. I enjoy cats."
Emma didn't want to rush into dating. "I was adamant," she said. "I just wanted to be your friend then…It lasted about a week."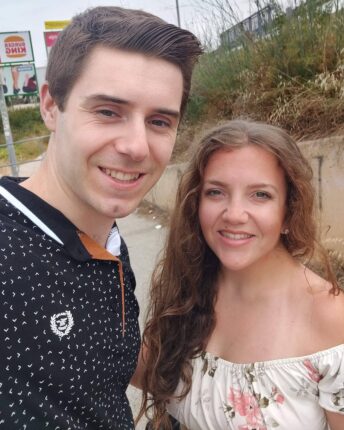 They were both reassured by what they found on Christian Connection. "We know quite a few people that are on it," Emma said. "Or have tried it, or are trying it, or have been success stories, as well," said Sam, who also appreciated "sections you can fill out about faith and fun habits and funny questions, which is a really helpful and good feature."
For Emma it was important to be able to see someone's faith. "Having been on sites that weren't all that Christian, I felt like over the years, I've been able to detect from a bio how much their faith actually means to them." Sam, who was looking for a "solid Christian, with like-minded interests and a similar kind of age," was surprised to find that "in fact, Emma and I are only 20 days apart, so definitely hit the nail on the head there!"
"Joint birthdays forever!" laughed Emma, who was clear that she "knew what I wasn't looking for. And to have so many shared interests off the bat. With Sam, just, yeah. That was what I was looking for."
"We started off texting heavily," remembered Emma. "I went from getting up at runs at 5am to getting up slightly later, because our texts we're going later on later in the evening. So you changed my body clock for sure. And then we tried to do video calls quite soon, because I feel like that's the best way to get to know somebody… we were trying to build up the confidence to speak to each other. So we did voice notes."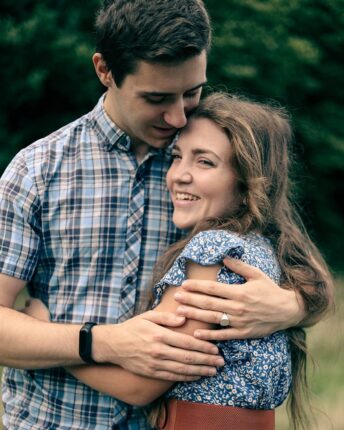 Things developed into shared interests. Emma recalled, "We started doing Bible studies, and we would send each other songs that we were singing with guitar because we both play guitar. So we did a bit of recording for each other. And then we were keen to get that date in as soon as lockdown lifted quickly. Of course you could go absolutely nowhere."
Because of lockdown restrictions at the time, Emma and Sam's first meeting in person was a little limited. "Our first date was in the car, and then walking in the forest," said Emma, "It was really cold." But they were still able to share some quality time together: "We ended up watching some Star Trek episodes in the back of the car on Sam's phone."
Their relationship developed quickly. "We became official after three dates," Sam said. "We were boyfriend and girlfriend." Emma added "I think honestly, I knew the first day that I wanted you and you weren't going anywhere!" Sam laughed, "I wasn't gonna get away".
Being upfront about feelings was helpful. "We were very honest with feelings from the start. It wasn't a case of 'I'm not going to tell you' or playing hard to get. We were just very open on how we were feeling," said Emma.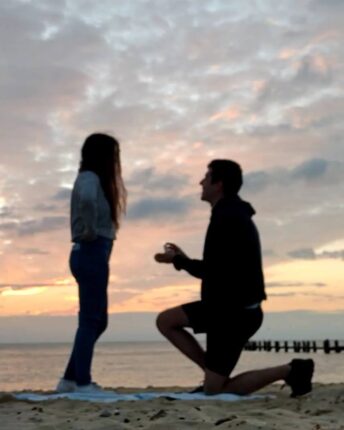 Several months later, Sam hatched a plan! "It was a beach sunrise where I prepared the camera set that all up. You very patiently waited siting down. Then I proposed on the beach as the sun was rising. On the most easterly point of England."
The place for significant for Emma, who had served on a beach mission there. "The area itself means quite a lot to me and Sam had never been before so we were taking a little holiday. And to be honest, when Sam said we're going to for sunrise walk at 5am I thought okay, there's something coming here because typically neither of us see that hour of the day!"
A beautiful wedding soon followed. "We had we three months to plan it, because we wanted to get married on the day that we met, one year to the day."
"We had about 50 or 60 people there," Emma remembered. "I've got a really small family. We just wanted to keep things small, so we had the ceremony at my childhood church and then we had the reception just at a little village hall. Yeah. And it was very cold but very beautiful. I was praying it wouldn't rain…"
"And it didn't," added Sam.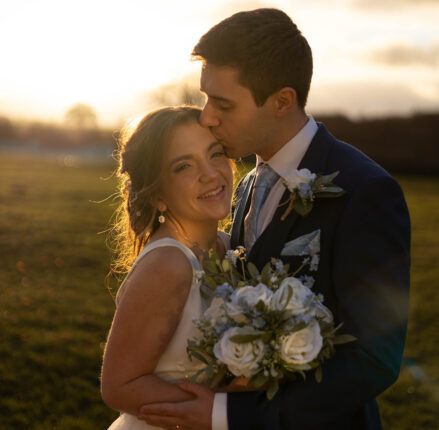 After the wedding, relaxation beckoned. "We've done two honeymoons," said Sam, "A mini moon when we went to a spa, an overnight spa, with a swimming pool, and then we went to Spain for a week as like a second honeymoon."
Since they've settled into married life, Emma and Sam have been joined by some new friends! "I have I've waited like 10 years to have cats back in my life," said Emma.
The couple also have great advice to share with single Christians who want to meet someone special. "Fill out your bio!" said Emma. "And be honest in it," added Sam. "There's no point lying. People are going to find out eventually. So tell the truth on it. Be open."
Being clear about who you are is important, Emma noted: "Really do put what you're interested in. Because you're trying to find common ground. That's the first thing you're looking for. Obviously, number one is are they a Christian? How is their faith? But after that, you do want to connect on other levels as well. So put as many things as you think they can relate to on there. And that should help immensely? Because it did with us."
And don't forget to complete your profile with good pictures, said Sam: "Put some effort into the photos, as well. Clearly they work. So don't be afraid to if you see a profile that you like, someone you like on there. Don't be afraid to actually read their profile properly, and then ask a personalised question." Emma agreed. "If your first message clearly shows that you've taken the time to read their essay, then yeah, that bodes well."
Watch more #MetOnCC stories here and here
Get weekly blog articles direct to your email inbox