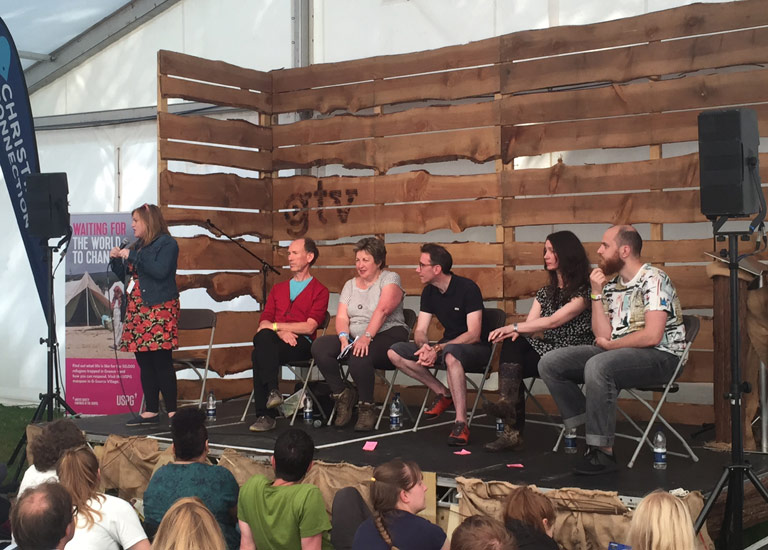 Greenbelt 2016
Christian Connection was back at the Greenbelt Festival at the end of August. Along with the usual social events and meetups, we arranged a special panel with the title "Has Online Dating changed everything?"
The panel explored how Online Dating has affected people and relationships. There was a great diverse lineup to address these matters together with a large and diverse audience (Christian and not) – the tent was packed.
The Chair was Rev Kate Bottley, famous for the viral video on YouTube, and Gogglebox. She is also a vicar and recently interviewed Archbishop Justin Welby.
The panellists included (from left to right in the photo above):
The panel covered everything from: "Is online dating a force for good or not?", "How it can be used or misused?", "How quickly should people meet?" and "How do I tell my friends and family how we met?". There was a wide range of views both on the panel and among the audience with a few myths laid to rest.
Online Dating is of much interest to those who are single and looking but also important for leaders, and influencers. Even those long married before the dawn of cyberspace could benefit from hearing about the issues. Kate Bottley pointed out that many of those she married, met online but kept it quiet. Listen to the recording below or download it from the Greenbelt website.
Has Online Dating changed everything?
Get weekly blog articles direct to your email inbox