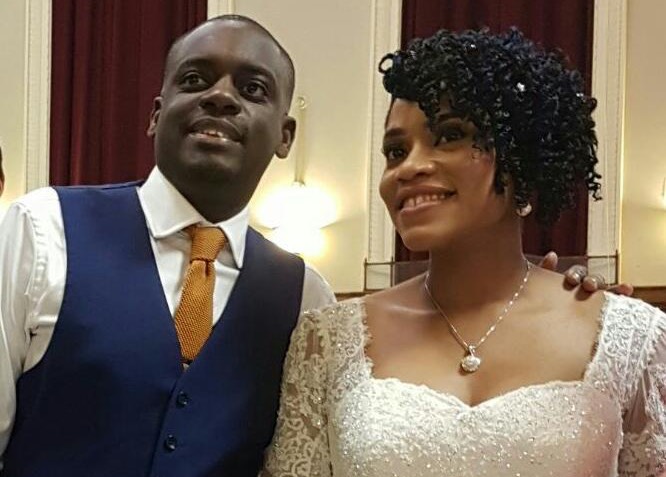 How we met, and a few lessons on finding 'the one'
We met on Christian Connection a couple of years ago. I was completely against the idea of online dating, and actually had a couple of friends on different websites, constantly trying to get me signed up, and I always refused. One day, after a conversation with one friend, I decided to give it a go. I thought to myself, 'at least, after this, you can say you've tried everything'.
It didn't work out the first time I signed up to Christian Connection; I wasn't too keen on the guys that contacted me, and those I contacted, I guess weren't too keen on me either! I gave up after a month.
I decided to write for CC (Christian Connection), as I enjoyed reading their blog posts, and soon found myself signing back onto the website. Not long after, Rob waved at me. I remember this clearly because I was on the website and chatting on the phone with a friend about whether or not I should wave back. I liked his profile, but I didn't want to seem too keen! My friend told me to go for it, and I did.
Rob and I messaged each other for a few weeks before we finally met for the first time. Our first date was pleasant enough and I agreed to meet him again. The rest, as they say, is history, and we got married in October last year.
I want to share a few things I've learnt on the journey of finding 'the one'.
Don't give up too soon
Rob was the inspiration behind this post. The first time we met, I never thought this was the man I was going to marry. He seemed nice, but I had no 'butterflies in my stomach' kind of feeling. I wasn't sure about meeting again, but I decided to give it one more shot and I'm so glad I
You may have to step out of your comfort zone
I wasn't a fan of online dating, and kind of dreaded the idea, until I tried it. And I had to try it more than once! I think this applies to most things in life. If you're not happy with where you're at, be it a job, or relationship, maybe it's time to try something different and see what happens. If you don't try, you'll never know.
Be patient; it's all in the timing
The first time I went on CC, I bypassed Rob's profile. And he never came across mine, as he had suspended his account briefly. The second time I signed onto CC, Rob contacted me and we both liked what we saw. Don't be disappointed if it doesn't happen straightaway for you. God's timing is always perfect.
God has a great sense of humour- never say never!
I never thought I would meet my husband on CC. Even when I signed up, it was more like a 'tick-box' exercise, so I could say I've tried it. But, God had other plans for me. It may not be online dating for you; it may be something completely different. But, don't put God in a box or limit Him; He can use any and every situation to bless you if you just trust Him.
Be open-minded
Just like trying out online dating for the first time, I also had to be open-minded about the kind of person I wanted to meet. Things like love for God were non-negotiable, but I was open to meeting someone that was different to me. Rob and I have different nationalities, personalities and interests. But, I wouldn't change him for the world (and I hope he wouldn't me, too!)
Get weekly blog articles direct to your email inbox