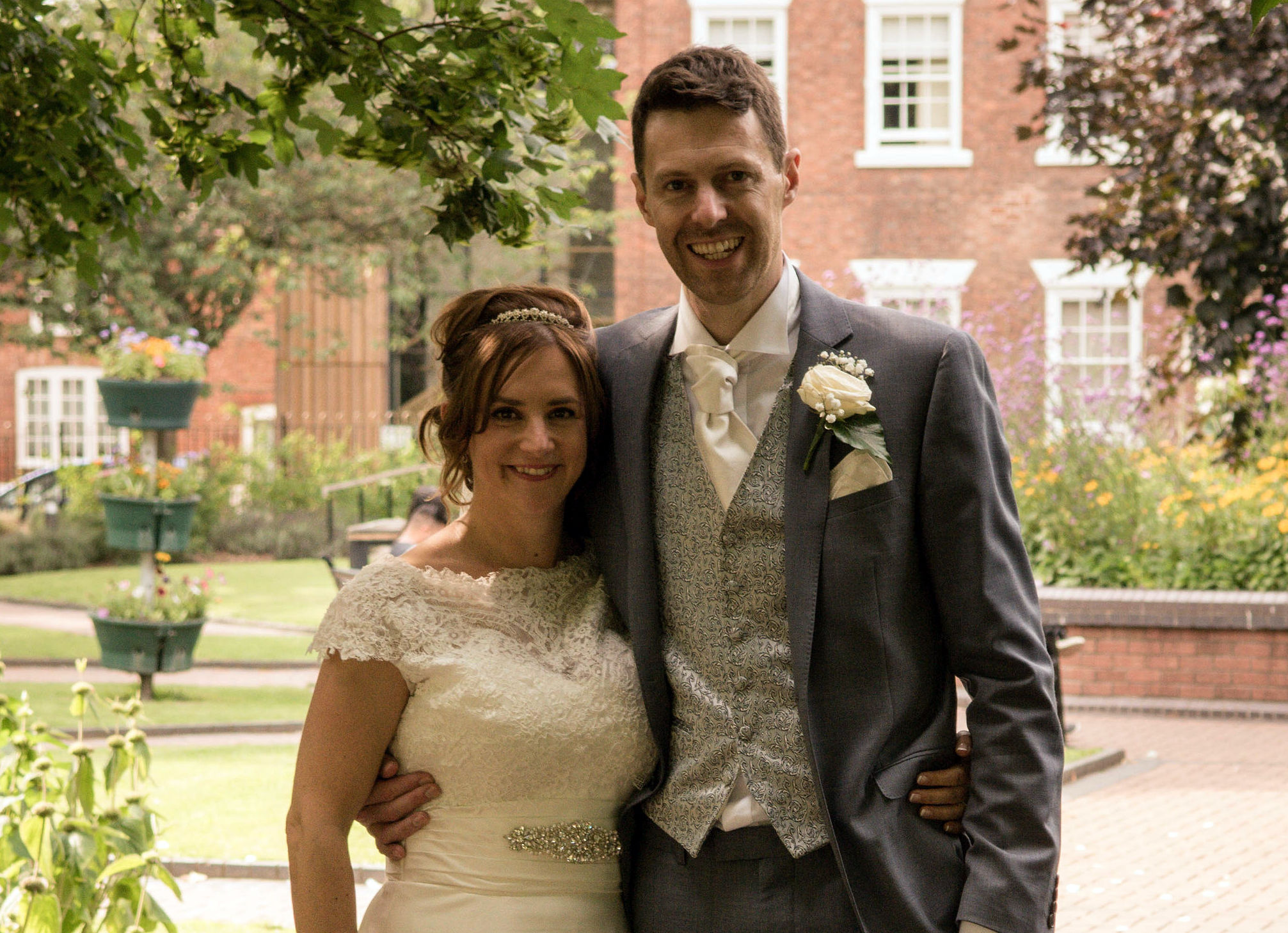 "I am so grateful to God" – Lindsay's Christian Connection story
Lindsay met Steve on Christian Connection – but found the dating journey more challenging than she expected! Her story is honest, thought provoking and encouraging.
"For a long time I had been a very content and fulfilled single person. My job, home, friends and family filled my life and my desire to meet someone and get married was pretty low. In fact, it took a little convincing to even consider whether this was something I wanted! But a fairly surprising revelation came to me a couple years ago following my friend digging a little deeper and I realised that I would like to share my life with someone. But that meant internet dating… Christian Connection was basically the only option for me. I wanted to meet someone who loves the Lord, and initially I had a very long tick list of criteria thinking that God would plonk the ideal person in my lap immediately. I felt God say to me to give 18 months on Christian Connection and if it didn't work, then I'd put in some time and effort and I could get on with my life!
The first weeks were so exciting – there seemed to be so many guys! But, to be honest, the whole process was fairly difficult for me. There was a huge amount of low level rejection as men failed to respond and I felt my criteria getting less and less. I decided that I would meet up with people who were near-ish where I lived if there was any click at all in our chats, so ended up meeting maybe 10 people. It's amazing how quickly you think 'no'! But it was good to spend an hour together and then say thanks and goodbye. Nearing the end of my 18 months, I was in a good chat with someone who lived in the town next door and we had just arranged to meet. One week before the end of 18 months, a message popped up from a new guy called Steve.
Looking back, I am so grateful to God for that 18 months of working through issues around identity, value, rejection, pride… internet dating sends you through internal processes that you wouldn't necessarily face! I found in myself pride when I was rejected yet again by someone who I deemed inferior! I found issues of rejection and was driven back to the arms of God to figure out my identity is totally in Jesus, and it is a confident and stable identity because of that. By the end of the 18 months, I was quite different.
Steve ticked a huge amount of the boxes I had set up at the beginning of the 18 months. He loved travel, and, like me, had worked in Africa. He lived in the same city as me (!) and had just returned home from a placement and was dipping his toe in exploring whether he would like to meet someone. We met up quickly and after a month or so became a couple. Both of us are in our late 30s and the dating relationship was not always easy figuring out whether this massive life shift was what we wanted. But in January this year, after a huge amount of talking (and aching), we got engaged. In August we tied the knot on a beautiful, relaxed day and 6 weeks into our marriage, I have never been more happy. This is NOT to say that life before was awful or lacking, it wasn't at all! But this is a different, parallel existence and I am grateful to God for it!"
Get weekly blog articles direct to your email inbox