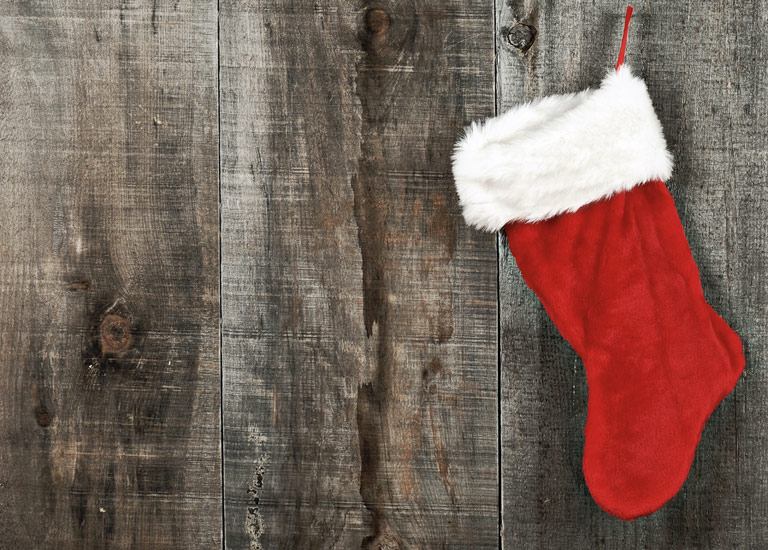 Lonely at Christmas? How to beat the festive blues
'As a single person, I dread Christmas,' wrote an on-line pal. 'My family live too far away to visit, and my friends disappear to spend time with their own families. For me, Christmas and new year are the loneliest times of the year…'
For many of us, struggling with loneliness is the toughest part of being single: evenings alone on the sofa, Sunday lunch for one, no one with whom to share holidays and sometimes the festive season, too. But there are things we can do to help ourselves – as long as we don't allow embarrassment, fear and self-pity to hold us back…
A couple of years ago, a single pal of mine was upset and hurt that no one from her church had invited her for Christmas Day. When I probed further, I learned that she hadn't actually told anyone she'd be alone – she just expected people to somehow know! After I encouraged her to make her situation known, she received several invitations. So don't be embarrassed to tell friends and church members you'll be spending Christmas alone – you may be surprised by their response. Christmas is a madly busy time when people's minds are elsewhere, but if they're made aware of your situation, they may be keen to include you.
If you're concerned about gatecrashing a friend's family gathering, then consider a different approach. Are there other singles in your church who struggle over the festive period? Or friends and colleagues who might spend Christmas alone? Perhaps you could consider hosting Christmas lunch for others who'll be on their own over the holiday. An invitation in the church notices and a post on social media may bring friends out of the woodwork, keen to find company for the festivities, and happy to pitch in with the preparations.
Some singles prefer to use the Christmas break to relax in peace and meditate on the previous year, and to pray and make plans for the year ahead (for an over-busy person like myself, this sounds genuinely blissful!). Others treat themselves to a holiday, and just leave it all behind. A number of Christian holiday companies offer short breaks, house parties, skiing and winter sun trips over Christmas and new year, so you can enjoy the festivities with like-minded people and make new friends. Check out www.christianguild.co.uk, www.oakhall.co.uk, www.richmond-holidays.com and www.goldhillholidays.co.uk for breaks this Christmas.
Another friend of mine was alone in the city one year, and decided to volunteer at a homeless shelter over Christmas (as I've done myself in the past). She said it was the most special Christmas she'd ever had. As Jesus put it: 'It is more blessed to give than to receive' (Acts 20 v 35). There are many people far worse off than us singles, and charities are crying out for volunteers at this time of year.
As for me, Christmas can be a strange time. My mum is no longer with us; my dad spends the holiday abroad with his in-laws; and my brother is sometimes working overseas. For the last two years, I've spent Christmas day with my elderly, housebound aunt. This dear lady was widowed after five decades of marriage, and has no other family. I can't possibly leave her alone at Christmas, so my new tradition is spending the day with her. She gets some company, a little fun (I hope!) and to feel cared for. I get much more…
So if you're dreading the festive season, why not take time now to dedicate your Christmas to God? Ask him to guide your preparations and bring opportunities to serve others. When we focus outwards, we forget about ourselves – and are often surprised by the blessings we receive in return.
How will you spend Christmas? What tips can you share with others for a happier festive season?
Get weekly blog articles direct to your email inbox