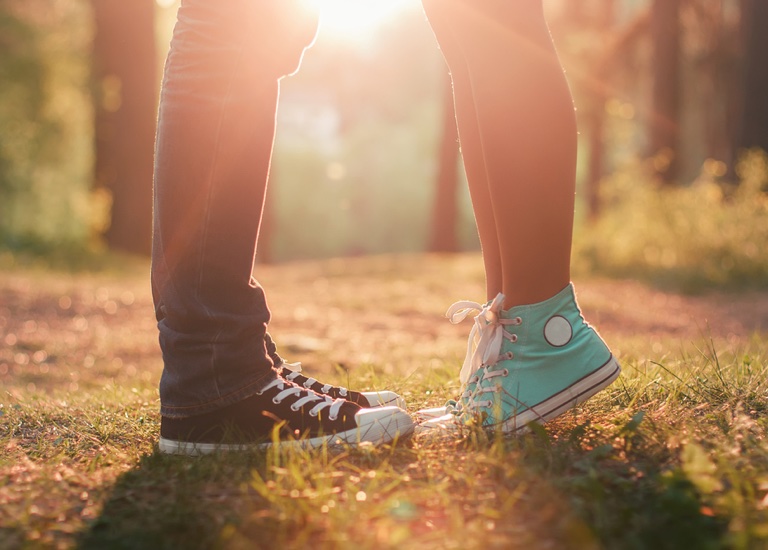 Never been kissed and never been happier
I'm 32 and have never been kissed – and I have a message for all my single friends.
Do you remember watching that Drew Barrymore film, back when we were teenagers, about the girl who had never been kissed? Drew's character is quick to clarify that she had actually been kissed – she's not that weird! She just hadn't experienced the magical moment of kissing a man who made the world stop around her.
I'm 32 years old and I've never been kissed. Not just in the magical, floaty, world-stopping, heart-wrenching sense. Literally: I've never been kissed.
There have only been a few guys I have wanted to kiss so far. Turns out, none of them were interested in kissing me back. So the furthest I've ever gone is holding hands, and even though I've fallen in love, it has never gone beyond the intimacy of hand-holding.
In our culture, that's pretty weird. If you know any other single 32-year-olds, they're either far more experienced or a little unusual – but I like to claim I'm fairly normal.
I don't want to march on a singleness mantra. I also don't want to take on the branding of 'that one girl who is single and happy and wants everyone to know it'.
But the other day, I was spending time with a good friend in New York and he reminded me that I have a unique voice in this world of heartbreaks and heartaches. Many of my single friends are trying Tinder or E-Harmony, Happn or Zoosk, and a few are even on the super obscure websites like christianfarmerdating.com.
More than a few have found the love of their life on these websites. I'm so happy for them. I celebrate their joy, and miss most of their weddings because I live in England now. I send them presents and laugh at their online love stories, and think to myself: "I'm so not ready to try that."
Sometimes I forget Jesus was single. He lived for 33 years. He had crazy stories and deep relationships. He was friends – good friends – with men and women. They travelled together, ate together, prayed together, saw some incredible miracles. They went to weddings and wept at funerals. In the middle of all of that, we can't imagine saying that the life of Jesus would be more complete with a partner.
The other day, a well-meaning friend came to pray for me. He prayed that I would be "the riblet under the chicken wing of a man of God by this time next year". Exact quote.
Another friend was standing with me. After the prayer, he turned to me and said: "I rebuke that. I want you to know that you are loved and valued in the sight of God and that won't be changed or shifted because you need to be completed in a relationship."
I want to be more like that second man. I think someday I will be married, but I'm not sure. I hope someday I will be kissed, and kiss in return. I certainly expect that at 32 years old, I still have a whole bunch of chapters of life ahead.
This article is for my single friends, the ones who are living with joy, laughing with Jesus, the ones who have purpose and value and know that they are loved. I pray that your relationships are deep and your lives are rich. I pray that you have friends who are married, and friends who are single. If you want to date online, I pray that you meet amazing guys or girls, and that when you meet them, you love them with the love of God.
Above all, I pray that you know that you are complete in Jesus, whether or not you ever meet the perfect match, even if you've never been kissed. I met Drew Barrymore one time. She was lovely. But the most magical, magical, floaty, world-stopping, heart-wrenching moments of my life? They come because I know and love Jesus.
This article was originally posted on Threads.
Get weekly blog articles direct to your email inbox