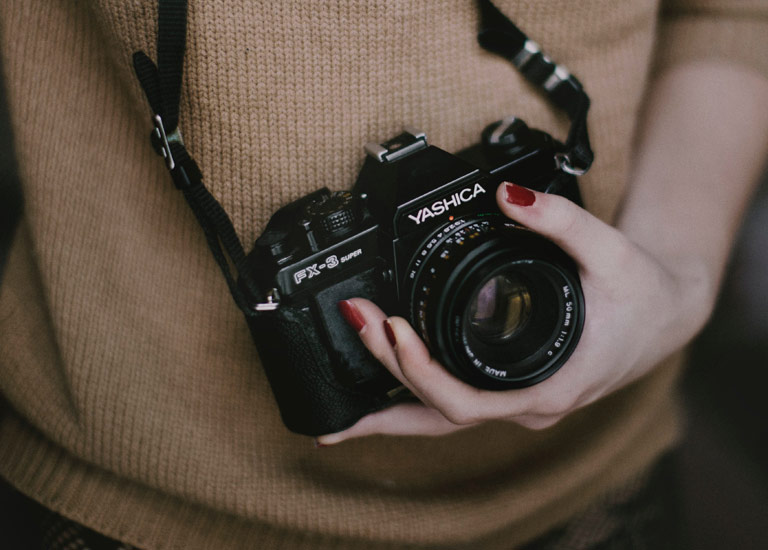 Pro tips to perfect your profile photo
As a photographer for twelve years, I've had my fair share of taking thousands of photos from people in a multitude of settings. Looking through the lens, I see something unique about their personality and characteristics.
Just about the biggest mistakes people make with their dating profile photo is that they don't show any personality characteristics about themselves. One of the first things I explain in the dating profile chapter of my book How to Look Good in Photos is that your profile photo needs to stand out. It must communicate who you are and your interests in life, to attract the right partner. By posting a really great profile photo, you enhance your unique qualities, which will grab the attention of like minded suitors.
You are also essentially aiming to appeal to your target market, aka your potential life partner. There's no point in posting a cute selfie with no insight into what drives you, so when you take your photo, keep this in mind. Learn to be proud of what makes you tick and make sure it's crystal clear in your photo.
Wow, with a few tricks.
Use sunglasses, a fedora, a camera or something that represents your passions to help create your story. Love extreme sports? Take a photo while you're snowboarding. Love to cook? Snap an image while you're creating a masterpiece in the kitchen.
Face it.
Your main profile photo needs to show your face in the best light! If you have baby blue eyes that would have made Sinatra reach for contacts, then use your best assets and stare directly into the camera. If you have a smile that can shine through an eclipse, then grin your way through the photo.
Body form.
Positioning is important, helping you become more at ease with your body. Put your hand on your hip, in your pockets, run your hand through your hair or have it resting on your neck – your limbs are now props so they draw attention to your best features. It's also important to angle your body, making sure only your face is direct towards the camera. This is called 'slim and streamlined,' where you place the weight on the front foot while slightly arching your back. These tips apply to guys also, so don't square-on towards the camera, or your shoulders will look bulky.
Avoid Selfies.
Even though selfies have been trending for a year, they don't usually show your best characteristics or bring your personality to life. On Christian Connection, look at some selfies and then review some action shot photos. I absolutely guarantee you'd be more interested in the latter.
Don't just see online dating as a necessity to meeting people. See it as a pure opportunity to meet a like minded partner you can share experiences with. So put your best foot forward, using some of my tips, and you'll be surprised with the new quality of attention you receive. It's also a fun way for friends or family to take these photos of you, so enjoy snapping away.
Photo by Mia Di Domenico. Licensed under Creative Commons
Get weekly blog articles direct to your email inbox