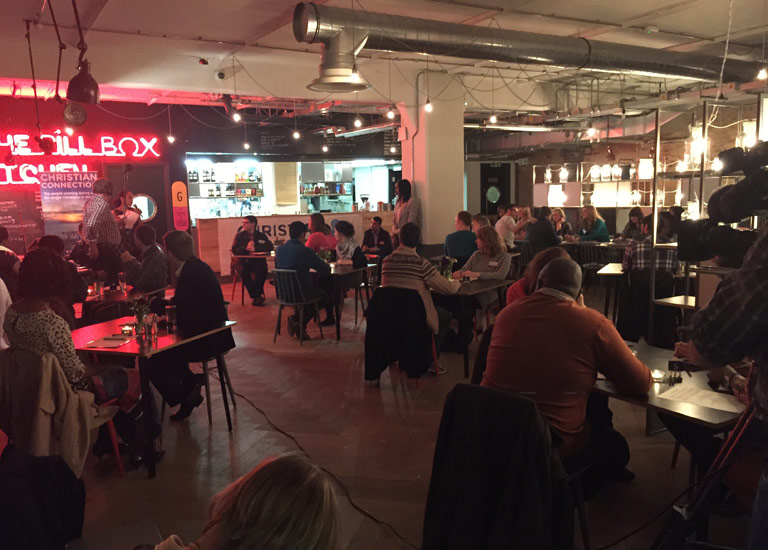 BBC Songs of Praise goes dating
The BBC's flagship religious TV programme, Songs of Praise, featured Christian dating this past Valentine's weekend.
The abiding image of Songs of Praise is one of traditional hymns sung in churches and cathedrals across the UK, but as part of the show's recent makeover, it is expanding coverage to appeal to a younger audience.
Presenter Josie D'Arby speaks to speed daters to discover why it's important for many Christians to meet someone who shares their faith. The programme also features a couple who met on Christian Connection and recently celebrated the birth of their first baby, as well as an interview with the site's founder, Jackie Elton.
"It's great to see online dating being featured on programmes like Songs of Praise because it shows how prevalent dating has become, and how central it is to people's everyday lives." Jackie Elton explains, "Too often dating programmes on TV have felt rather trivial and sensationalised. The Songs of Praise feature shows that this is about real people who are searching for real love and companionship with a faith dimension. It was shown to an audience that wouldn't normally watch a dating show and we think it could change a few minds."
The programme was filmed in a converted factory in the East End of London – more associated with reality shows like Dragons' Den than cathedrals and churches, the traditional venues for Songs of Praise.
People have been asking whether the speed daters sang hymns during the event "Definitely NOT!" said Jackie, "You hear the chatter of daters with a touch of live jazz. But we always start with a prayer, which helps people to find a sense of calm and focus before they begin."
---
Press Coverage
Songs of Praise to feature speed dating
Christian Today – 9 Feb
BBC Songs Of Praise Goes Speed Dating With Christian Connection
Global Dating Insights – 16 Feb
Radio Coverage
BBC Radio Gloucestershire Talks Speed Dating – 15 Feb

BBC Radio Kent Talks Dating – 15 Feb

Get weekly blog articles direct to your email inbox