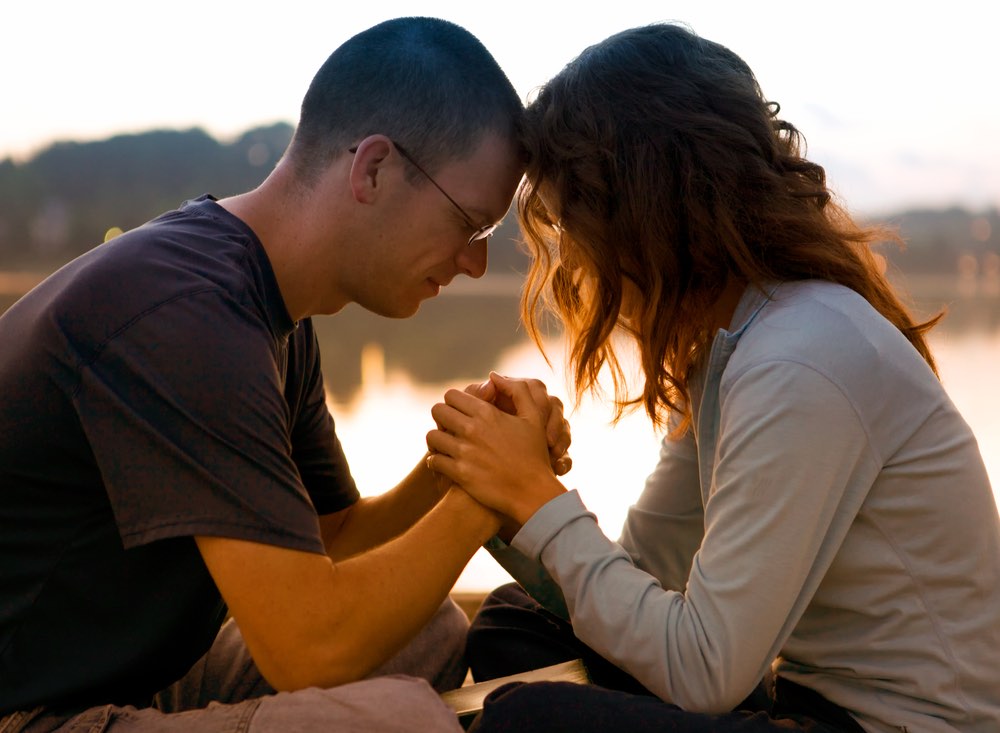 3 simple ideas for building spiritual practice into your dating relationship
Building spiritual practice and growing in faith together is important in every Christian relationship, however, the timing and priority will be different for each couple. It can be difficult to know when or how to introduce this when you first meet someone, or a relationship starts to get serious. If you're dating someone, ideally you should both have a similar mindset when it comes to spiritual activities, to avoid strife in your relationship. So where should you start?
Building spiritual practices together can help to strengthen your relationship, but it is important to make sure you and the other person both see the value, and no one feels pressured into doing something they are not yet ready for or may not feel comfortable with. This is because some spiritual activities such as prayer, can be seen as intimate and personal, and it takes time to feel comfortable sharing that with someone else. You also want to avoid giving any false sense of security about the relationship if you're still not sure what direction it is heading towards.
So, we know that spiritual activities are great for a relationship. But if this is something you're keen on doing with your partner, how do you go about it?
Communication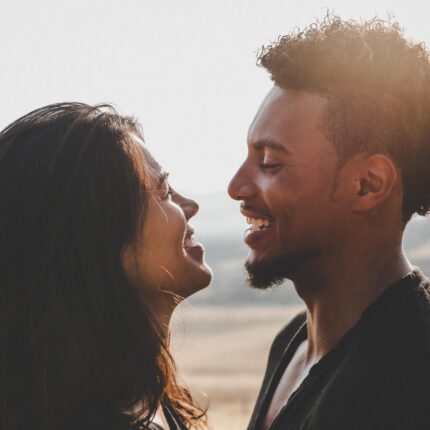 For starters, I would say that communication is key. If you would like to start praying with your partner, for example, perhaps start by asking them how they would feel about praying together. Their reaction will help you gauge whether it is something you should pursue, or whether it needs a bit more time.
If they're up for it, you could introduce prayer by praying together before the start of your dates, for example, but I would suggest keeping it light and simple (it is not a prayer meeting after all) and just asking God to be with both of you and bless your time together. If they would like to pray but are not quite ready to do it together, you could ask them if there is anything they would like specific prayer for, and you both could pray for each other separately, in your own individual prayer times.
Praying with and for each other helps you to get to know more about each other and can reveal what is important to the other person.
Church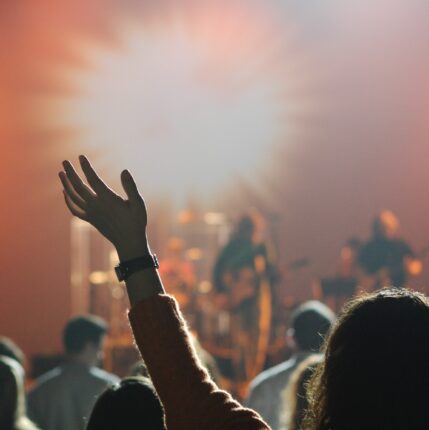 Another spiritual activity you could do together is going to church together. If you're further along in your relationship, for example, engaged or considering marriage, you may have already discussed whether you would attend one of each other's churches in future, or find a new church altogether. But if you're still in the early stages of your relationship, it is still a good idea to see the kind of church the person you're dating attends.
Whilst there should be no pressure to attend each other's churches, attending your partner's church allows you to see what it is like, understand their theology, and decide whether it is somewhere you would potentially like to worship in future. If the church has an evening service or one that is less formal this may be a good place to start.
The other option to going to a church service is to attend a smaller meeting, such as a home group or fellowship. Be careful though, as smaller gatherings might make some people feel more exposed as fewer people sometimes means more questions about you and your relationship, which some people would feel uncomfortable with. When inviting someone to your church or fellowship, it is worth meeting them beforehand and heading to the venue together and making sure they feel comfortable by staying with them during the service, so they at least have a familiar face to engage with.
Scripture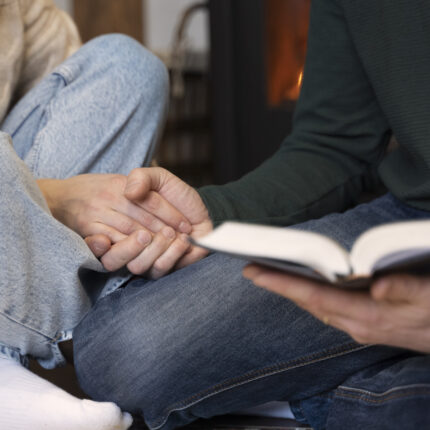 One more practice you might want to consider is reading the Bible together. This is a great way to build intimacy in a relationship, learn from each other and understand what each other believes when it comes to Scripture and doctrine.
Again, ask your partner if this is something they would be interested in doing together, and if so, look for fun ways to do it. You could decide to go through a book of the Bible together- read a chapter on your own, and discuss it when you meet, or use a study guide to go through it together and share your thoughts when you meet.
You could even find some videos of teachings on the topic you're studying and listen to / watch it together. Doing this not only helps each person with reading and studying the Bible but is also a great way to build a foundation for your future relationship.
As Christians, building spiritual practices is very important in any relationship, but it is important not to rush it when dating. Make sure the other person is comfortable and ready, and you're both on the same page. Maintain communication, and as you progress in your relationship, you will feel more comfortable sharing these special activities with each other.
What are your tips for building spiritual practice into a developing relationship?
Enjoyed reading '3 simple ideas for building spiritual practice into your dating relationship'? Read more by Urenna Kiwanuka here
Get weekly blog articles direct to your email inbox