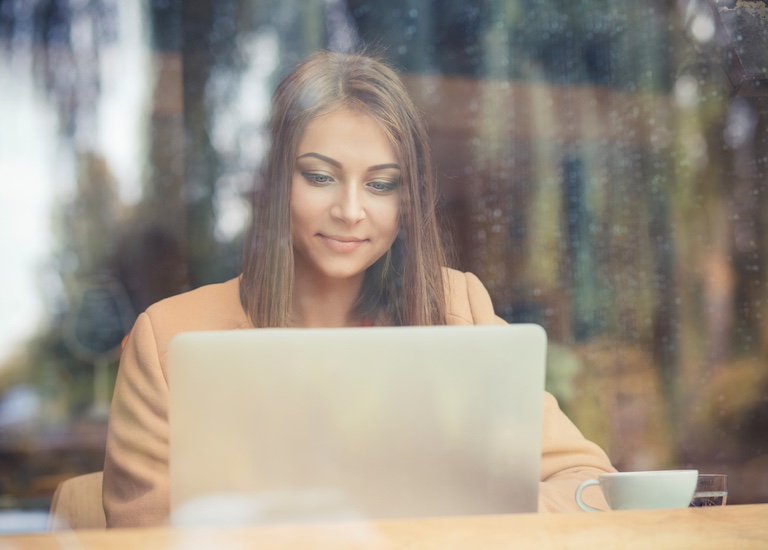 The Christian Connection guide to perfecting your profile
"I don't really know what to say here".
Here at Christian Connection we see a lot of members' profiles, and know just how common it can be to struggle with what to say. Starting your profile with something like the line above can mean you lose a great opportunity to connect, and someone perfect for you could just skim by.
Here are some of the Christian Connection team's tips and suggestions for easy ways to write an interesting and engaging profile.
1. Fill it out!
It sounds obvious, but many people never fill out their profiles beyond a sentence or two. A blank profile isn't very interesting or easy to respond to, so although there's no need to answer every question, it's a good idea to share a few fun facts or talking points.
2. Describe yourself
Remember, profiles with photos get far more responses, so the most important way to describe yourself is with a great photo! A clear, friendly looking photo is the first way you might catch someone's attention. You can also upload a gallery of pictures which reveal more about you and show you in your element.
Your profile description should be a quick introduction to who you are. Think about what your friends would say about you – perhaps even ask them to give you a few ideas for what to write. Decide on the qualities that are most important to you, and share those.
3. It's all in the detail
Adding some fun and interesting details to your profile will help add depth and give others more reasons to contact you.
You don't need to come up with a list of every hobby you've had, down to the stamp collection you owned when you were 12. But it's a good idea to mention things you'd love to have in common with a future partner, so if you're sporty, add a line about that. If you'd like company at the theatre or on long Sunday walks, say so, and there's every chance somebody reading will be looking for the same thing.
And of course if you have an interesting or unusual hobby, have been on a thrillingly different holiday or have an exciting job, always mention it. Being the only person you know who enjoys illustrating illuminated manuscript letters could be a brilliant talking point!
4. Keep it positive!
Try not to share negative opinions, whether it's on politics or the personal attributes of people you've dated before! Negativity can be off putting, and if you have very strong or controversial opinions it can be best to bring these up for respectful discussion once you've made a connection with someone.
Similarly, try not to write lists of qualities you don't want in a partner, but perhaps mention one or two you'd love.
5. Keep it brief
Your profile is designed to be a snapshot of who you are, but it doesn't need to be your life story. While you don't want to leave it too blank, writing very long 'walls of text' can be intimidating for someone just skimming through.
A short paragraph or two in each section is perfect, and keeps your profile interesting and concise. Remember, you just need to catch someone's eye, not share all of your opinions! Longer and more detailed thoughts on life, the universe and everything are ideal to share once you've started to get to know someone better – don't give away everything in your profile!
6. Why not ask a question?
It can be hard to make the first move and send a message. By asking a question in your profile, you're helping to remove the pressure of finding something to say. Questions like, 'Who most inspired you in your life?' or 'Where's the most beautiful place you've visited?' can really open up the potential for someone to send you a response, and can spark some fascinating conversations.
Finally, and most importantly: be yourself! Your profile should be a space to share the unique qualities which make you who you are, and the perfect place to find someone who might just fall in love with them.
---
Profile sorted? Time to start messaging: Getting the most from your messages: the key to connection
Get weekly blog articles direct to your email inbox