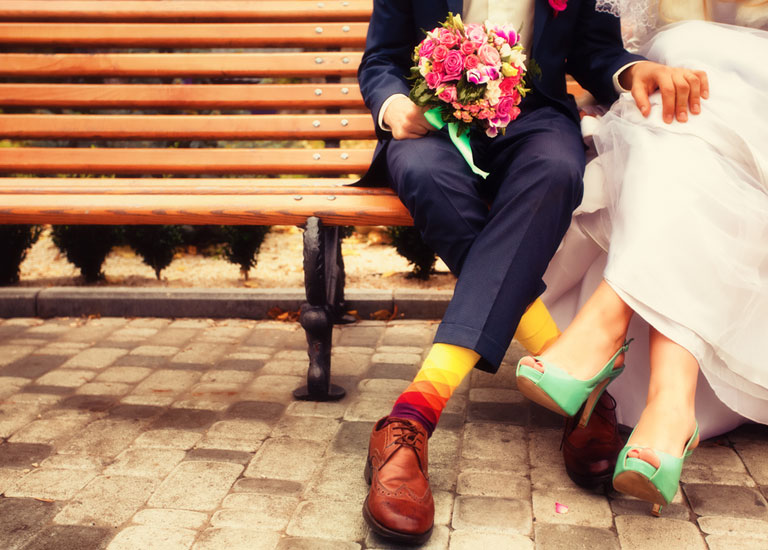 The root of every great marriage
It's wedding season, and boy do I know it!
I've just about recovered from attending three weddings in less than three weeks. I don't mean to complain, especially as I had the pleasure of being Best Man at two of them. The travelling, organising, and expense can certainly take their toll, but it's always worth it.
Like most people, I do love a good wedding. Watching the happy couple say their vows always brings back memories of my own wedding day. It spurs me on to want to be a better husband and live up to the remarkably high standard that Christian wedding vows set for both man and wife.
Weddings can do many things. As well as providing me with the opportunity to eat far too much cake, they can highlight the importance of family. Christian weddings always remind me of the greatest love story of all (Christ and his bride the Church). Weddings can even demonstrate that you're never too old to fall in love!
At one of the weddings I recently attended, the happy couple shared their story of how they had grown up together, and known each other since they were toddlers. They were friends through thick and thin, yet their romance did not sparkle until very recently.
Something very important happened to these two people when they were between the ages of 3 and 23. They built a fantastic friendship.
There was no pressure or expectation that their strong bond of friendship would evolve into anything else. They simply got on with building a meaningful, lasting and trust filled friendship. And then, one day, the lightbulb came on, and they realised a romance was developing. And now they're married.
What I love about this story is the fact that these two people had been laying the all-important foundation for their marriage for years and years and years (but without knowing it)!
This foundation of friendship is the root of every great marriage.
What does this mean for those who are dating? I think there are at least three lessons to be learned.
Firstly, and most obviously, you never know. That 'we're just friends' slogan may well be true for now. But your friendship could also spark into something else.
Secondly, work on your friendships. My friend's wedding reminded me of the importance of friendship within my own marriage. My wife and I really are best friends. There's no substitute or short cuts. Work at being friends. Even within marriage and dating relationships, friendship is arguably just as important as the spark of romantic love.
Thirdly, if (as I've already argued) friendship is so important, those who are dating may need to refrain from giving up on someone after only one date. I recently learned that it takes on average 7 hours to form the beginnings of an emotional connection with someone. While it's possible to make friends and hit it off within minutes, it's not the norm. Becoming friends (and then something more) can take time.
And on that final point, if you don't believe me, talk to another married friend of mine. Him and his now wife met on Christian Connection. But their first date was awful. She was bored, he was awkward. It would have been easy for them both to call it quits after one meeting. I'm glad they didn't…and so are they!
Get weekly blog articles direct to your email inbox