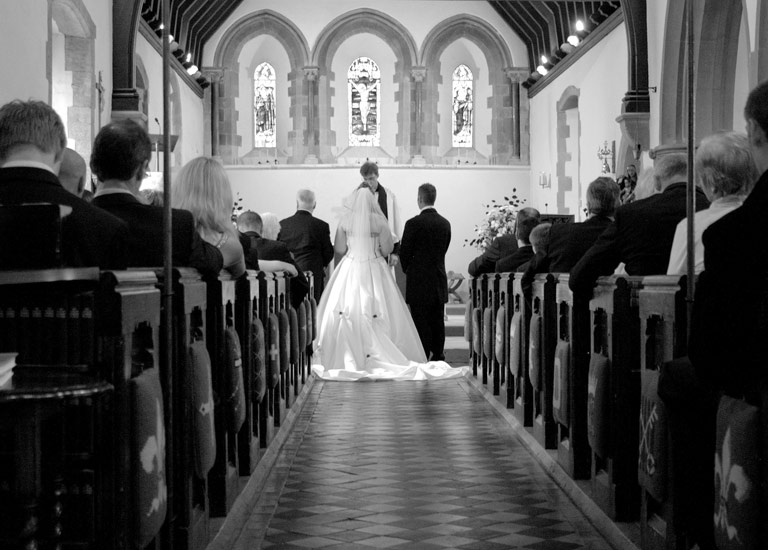 Christian Connection Impact on UK Marriages: Survey Results
A recent survey commissioned by Christian Connection, in partnership with the Greenbelt Festival, has revealed the positive impact that online dating sites and apps, like Christian Connection, have had on bringing together people of faith in the UK.
The survey conducted by Dr David Pullinger has unearthed some compelling findings which highlight how Christian Connection has transformed how Christians form relationships over the past two decades. One of the standout results is that half of the Christian marriages in the UK whose partners first met online have done so through Christian Connection.
This remarkable statistic underscores Christian Connection's pivotal role in fostering enduring relationships among Christians. It shows how Christian Connection has become a trusted platform for Christians seeking to find their partner online.
Another noteworthy finding from the survey is that one in three respondents knew couples who had met through Christian Connection. This statistic highlights the reach of Christian Connection and how it has connected thousands of couples who may never have met otherwise.
Using data from the survey in conjunction with Christian Connection's internal metrics, it is estimated that at least 100,000 people have tied the knot as a result of meeting on Christian Connection. This number is a testament to Christian Connection's impact on Christian dating in the UK.
Joff Williams, Communication Director, is thrilled with the survey results and what they signify for Christian Connection. He says, "The findings from this survey confirm what we know about the rising popularity of online dating and the impact this has had on how people form relationships. Over the past 21 years, we have heard from tens of thousands of couples who found their partner through Christian Connection, and I'm sure this is just the tip of the iceberg."
The survey results paint a compelling picture of Christian Connection's impact on Christian relationships in the UK. As more and more Christians turn to online dating to find love, Christian Connection is well-positioned to continue connecting like-minded individuals and fostering meaningful, lasting relationships.
Some of the key findings from the survey include:
Of those who were married or in a relationship and had first met online, around 1 in 2 (52%) had done so through Christian Connection.
1 in 3 (32%) knew couples that had met through Christian Connection.
108,562 to 81,422 people married as a result of meeting on CC.
Data from Christianconnection.com show this number to be at least 100,000.
Read some of the success stories from Christian Connection couples.
—
Download a full copy of the survey findings.
Get weekly blog articles direct to your email inbox