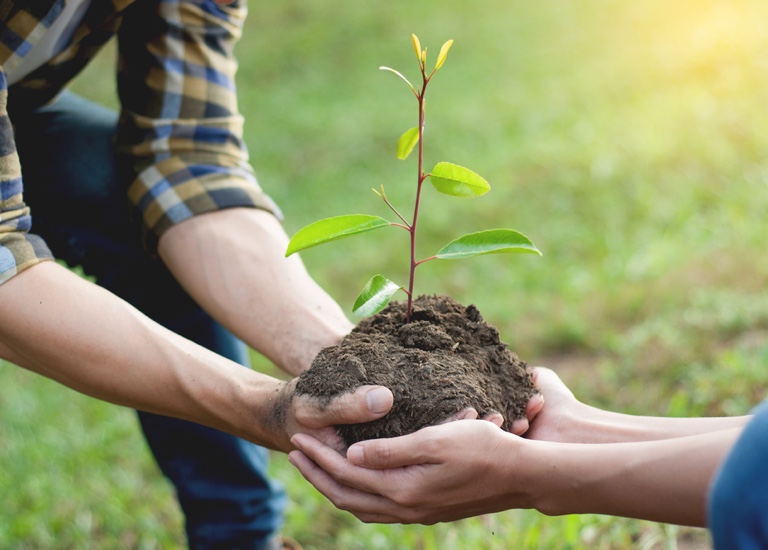 We have different ministries – can it work?
'I feel God has called me to a specific ministry in the future,' said the Facebook post. 'But my girlfriend says it's not something she's called to. I love her and want to marry her, but I've always imagined myself and my future wife working together for the Lord. Should I break up with her and look for someone who shares my calling?'
It's important for a married couple to have shared goals, so if you're looking into the future with someone you're considering marrying, you need to ensure you're heading in the same direction. However, that doesn't mean you have to be following identical paths – more that you believe in each other's passions, and can support each other in your ambitions or ministries, rather than pulling in different directions.
The image of the vicar's wife, for example, being the (unpaid) secretary, Sunday School teacher, women's minister, vicarage housekeeper, chief bottle washer and general dogsbody is long gone. These days, ministers' spouses often have their own, unrelated careers. That doesn't mean they don't support their partner in serving the body of Christ – it's hard to be in leadership without your spouse's support, and it's inevitably going have a significant impact on their life – but they may also have their own work, priorities and ministry.
So while many couples have a shared calling – which can certainly make life easier in some ways, such as spending more time together – it's entirely possible to have two ministries or occupations running concurrently, with each person supporting their partner's calling, while also fulfilling their own. In fact, it's often helpful to share your life with someone who isn't overly involved in your work, as they can offer different perspectives and respite from the daily stresses.
Of course, all this depends on the nature of your ministry. For instance, if you're certain God is calling you to missionary work in China, and your future spouse has no intention of moving countries, clearly you have a problem on your hands. It's possible your partner will change their mind and embrace the move, or that further prayer means you'll revise where you think God is calling you. But to get married without first thrashing it out and agreeing on a shared vision will likely end up with one of you feeling cheated, frustrated and upset that you've missed your purpose – or the other feeling resentful that they've given up their life for a partner who doesn't seem concerned about their happiness.
Remember, your spouse's needs and priorities are as important as your own, and serving your spouse means not imposing a life on them that makes them unhappy. So if you have radically different visions of the future, it's time for some raw and honest discussion, prayer and soul-searching about whether you have a future together.
On the other hand, most ministries are nowhere near as dramatic as moving across the world and are not incompatible with a strong, supportive marriage. For instance, if you feel called to prison ministry, while your other half is passionate about using their musical talents, you can both follow the paths you feel drawn to while supporting the other's endeavours. Thinking laterally might mean the two can mesh sometimes – for instance, using a music ministry in prison services to reach out to prisoners.
What matters most is that you're unified in your vision, and can get behind and encourage each other's work. It's also important to remember that you should not neglect your spouse or family for the sake of your ministry. 'If anyone does not know how to manage his own household, how will he take care of God's church?' says 1 Timothy 3 v 5.
It's also worth keeping an open mind and remembering that a ministry can change over time. What God is calling you to now may be different to what he calls you to in five, 10 or 20 years' time. Some people revise what they believe is God's plan for them, or discover that their ministry looks different to how they expected – for instance, realising that they're called to work within a Chinese community, but not necessarily in China (as happened to a friend of mine).
So if you're wrestling with ministry versus marriage, take some time out – alone and with your partner – to think, pray, plan and prioritise. Hopefully, the mist will clear and you'll start to see the path ahead.
Next month: Are you waiting to meet your future spouse before you make a start on your dreams, ambitions and ministry? HopefulGirl weighs up whether you should wait to start your big life plans – or plough on ahead as a single person…
Get weekly blog articles direct to your email inbox