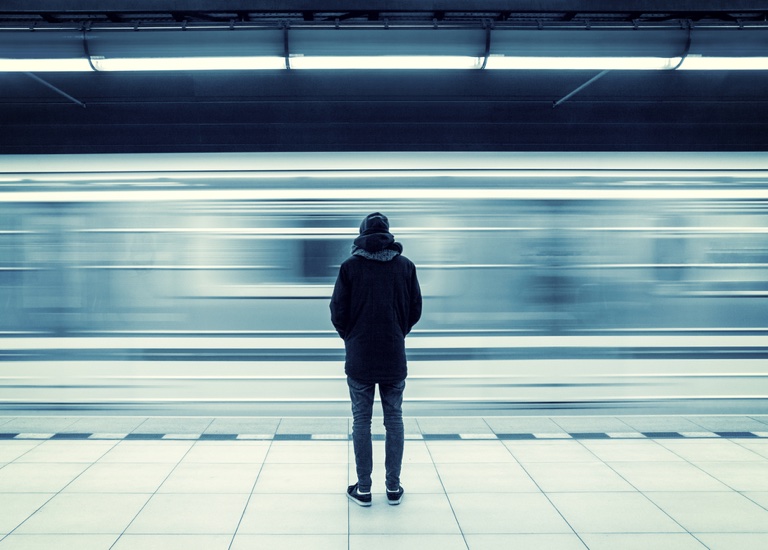 Worth the wait
I wanted to get married at 22. I ended up getting married at 32. Yes, a whole ten years after the age I thought would be ideal! So, I know what it's like to want to be married, to see all your friends getting married, to go to social events and wonder if every guy that as much as looks your way is 'the one'. Not to mention the pressure that comes with being the oldest girl in an African family.
When I was 22, I was only just finishing university and to be honest, marriage was the last thing on my mind. I was more interested in getting a good job and finally earning some money. But, three or four years down the line, I thought I was ready. I was in a relationship and had read more marriage books than I care to remember.
So, I thought I had the whole marriage thing covered. But it wasn't to be. I had to wait another few years before I met the person I was to marry.
In that time God taught me so much about myself. I learnt to step out of my comfort zone and realised that I loved travelling. I learnt skills for myself, without having to depend on someone all the time. I learnt to think things through and make decisions on my own. There's something liberating about that kind of independence. But it wasn't all rosy. I made some mistakes; quite a few of them actually.
I really believe that until you learn to love and accept yourself as a single person, and not see yourself as a failure, or singleness as something to be ashamed of, you'll keep making the same mistakes that I made, albeit in different forms. It's like the famous saying; I was 'looking for love in all the wrong places'.
When I met my husband (to be), again, I thought I was ready. But, I had to wait. We had to get on the same page, and I learnt patience. Someone once said that when we ask God for patience He doesn't just give it to us, but puts us in situations through which we learn to be patient.
Now that I'm married and look back on my journey as a single person, I have to say that it was well worth the wait. Being married to my husband is worth all the prayers, tears, heartbreaks and past rejections.
Meeting the right person is worth the wait.
Marrying the right person is worth the wait.
Sex with your spouse is worth the wait.
Planning a future with the right person is worth the wait.
Having loving and supportive in laws is worth the wait.
Having someone that allows you to be all you can be is worth the wait.
Having someone that respects you and your opinion is worth the wait.
Knowing that someone has always got your back is worth the wait.
So, if you're where I was a few years ago- praying to God and feeling like He's not listening, or somehow has forgotten about you, trust me when I say that it'll be worth it in the end. Let God complete the work He's doing in you, so that when it's time, you'll be ready, lacking nothing (see James 1 verse 4).
What is God teaching you in your time of 'waiting'?
Get weekly blog articles direct to your email inbox