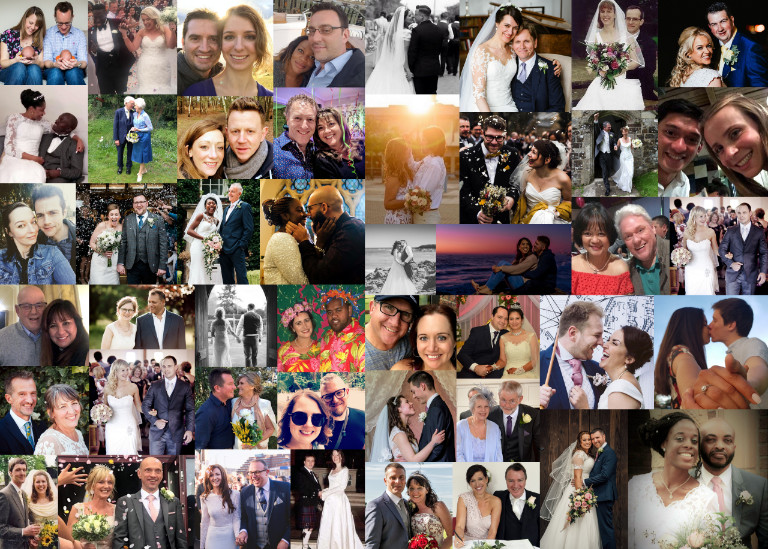 20 things we've learnt in 20 years of Christian Dating
A lot can change in 20 years – especially the way people look for love. Back in the early days of the new millennium, it could take just as long to connect to the internet with dial-up as it does to create a profile. We set out with a simple idea: helping Christians meet other Christians beyond the walls of their local church. Since then thousands of couples have met through Christian Connection, and now, as we mark turning 20, more couples than ever before are meeting online all over the world.
Every day, we hear stories of friendships that have been born and love that has blossomed after a click and a wave. We've seen over and over again how a few carefully worded messages and a nervous face-to-face meeting can be life-changing. We've cooed over photos of babies sent by couples who met on CC (even identical twins!) and been thrilled by updates on their progress. We've delighted over blended families, adopters and new beginnings. We've been moved by stories of love and loss, and been honoured to be part of the story of couples whose time together was cut short but transformational.
We've enjoyed the differences and similarities in many stories and the unique elements of each couple's story. People who discovered that they went to the same school, grew up in the same small town or could never have met if they'd joined Christian Connection a week earlier or a day later.
We've seen couples' joy at answers to specific prayers and many happy surprises and unexpected connections. We've celebrated each wedding photo, and empathised alongside those who've felt it might never happen for them. And we're always struck by the wisdom our couples have to share, and the encouragement they offer to our members around the world; who are waving, messaging, dating and hoping right now!
We'll be sharing more of our couples' stories and tips throughout the year, from those who are just starting out together and how they navigated the ever-changing world of dating to meet someone special, to those who now have years of making relationships work!
So, to get started, here are 20 things we've learned in two decades of helping Christians find love…
The way people meet may have changed, but love hasn't.

It's different for everyone. No two stories are the same.

More than ever, big romances, fairytale weddings and happy ever afters often start with a click.

Opposites can attract – and stay together.

Even the best relationships go through tough times.

Long-lasting, happy relationships are built on shared core values. If you don't know yours, it's worth taking the time to think it through.

Your past doesn't have to define your future.

Don't compromise on who you are to meet someone, but being open-minded about the little things can be a revelation.

Being truly yourself is the best way to connect with someone who can know and love you for who you are. Take the risk.

Love can happen when you least expect it – but it's OK to give a helping hand.

Timing just might be everything.

Finding the right person can take time and patience – don't give up!

Be prepared for change and to work on growing together as a couple.

You've haven't really met someone until you've met face-to-face!

The right person might not look like you expect…

Treating everyone you meet with love and kindness makes the world a better place.

You are already whole. There's no such thing as your 'other half' and finding a partner doesn't complete you as a person.

Don't put your life on hold until you find some – embrace your singleness and be honest about the challenges.

Life never goes exactly as planned!

Remember – these three remain – faith, hope and love. But the greatest of these is love
Wishing you all the very best for 2020 and here's to the next 20 years and beyond!
Get weekly blog articles direct to your email inbox