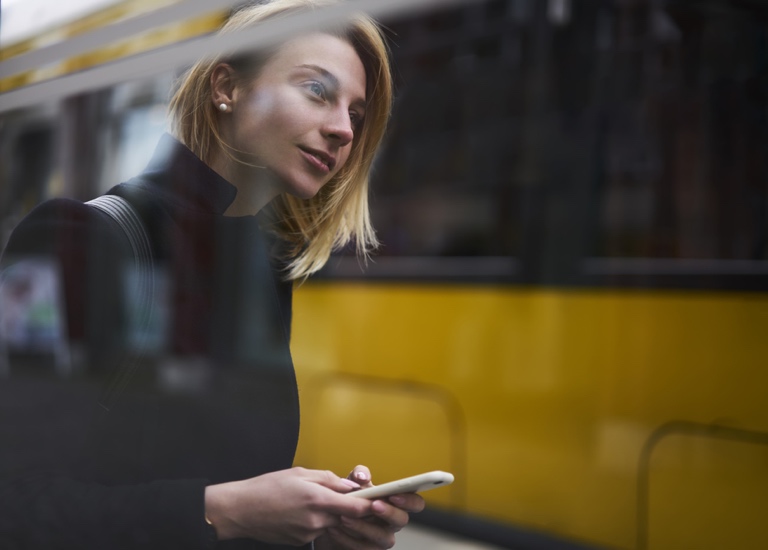 5 steps to staying safe and happy online
So much of our lives are now spent online and when it comes to finding a partner, over 1 in 3 people now meet someone through online dating. It's an exciting time of possibilities, but it's good to be wise too! As concerns around privacy have increased in recent years, it's worth taking a moment to consider how you can best stay safe and happy online as you make connections and meet new people.
1. Check out the site or app you're joining
With new apps popping up almost every month, it's worth taking a moment to check who is running the site. A good start is to look at the privacy policy, which will lay out how your personal information is looked after – or not. A few things to consider: are they a member of the Online Dating Association? Do they follow the latest privacy laws (known as GDPR) which gives you stronger controls over your personal data? Do they share your details with any other site or app, perhaps without making it clear that's what they're doing? How easy is it to close your account or cancel your subscription once you've met someone, and what happens to your personal information then? A well-run site will have the best intentions to protect and support it's members throughout the dating process, so take time to check and choose wisely!
2. Get to know the person, not the profile
In a perfect world nobody would need to question another's motives, but it's smart to be cautious. It's worth familiarising yourself with how 'romance scams' work and be aware of anything that seems too good to be true. Taking your time is advisable. Be cautious of anyone who expresses deep feelings early on, such as declarations of love, particularly if they are unable to meet in person. While emotions are naturally involved in dating, be wary of heart-wrenching stories of sudden emergencies. The golden rule is to never give money to someone you've met online, even if you feel you have got to know someone and can trust them. If you are ever asked for money from another Christian Connection member, please report it to us immediately so we can protect others.
3. Meet in person!
Of course, the best way to get to know someone is in person – which is why you're online in the first place! We always say that 'you've never really met until you've met in person' as messaging and online interaction can create a different impression to the reality of being face to face. It's better to meet within a few weeks of making contact online, so you can start to get to know each other. There's lots of good advice on meeting up in person on our blog, if you want some tips to get started. Arranging something simple is a good idea, where you can relax and chat. First date nerves are normal and it's likely you're both a little anxious about meeting up. Don't worry if the 'sparks' don't fly at first sight. It's often on the second date and beyond when you start to really get to know the person and start to work out where things could go.
4. Check your privacy controls
Going online to date can feel vulnerable, but there are lots of ways to feel reassured. Most good sites or apps will give you privacy controls, so you can determine who can see your profile and what personal information you want to share. You should be able to decide who will see your photo, and anything that's personal, like your first name or contact details. Messaging through the site or app gives you more protection than moving to other methods. While it's great to have profile photos that show you at your best, it's a good idea to only share photos that you wouldn't mind others seeing outside of your dating circles. Take your time working out the best way to set up your profile and how you want to communicate. Don't feel pressured to respond to time-sensitive requests from people who contact you, like giving your contact details just because someone says their subscription is about to end.
5. Pray! (and trust your instincts)
As with every important decision, take some time to pray and ask God into your decisions and the Holy Spirit to guide your steps. Remember that you are in control and you don't have to give out personal information or do anything until you feel ready. It can be a good idea to talk to a wise and loyal friend or family member along the way. They can offer moral support as well as advise on your dating journey and as a relationship starts to unfold. If you're a Christian Connection member or have any questions, you can get in touch with us at any time with any concerns. A few simple steps to make sure your profile is just how you want it can increase your confidence and make the whole online experience more enjoyable too.
Take a look at our safety advice for more tips and advice.
Get weekly blog articles direct to your email inbox