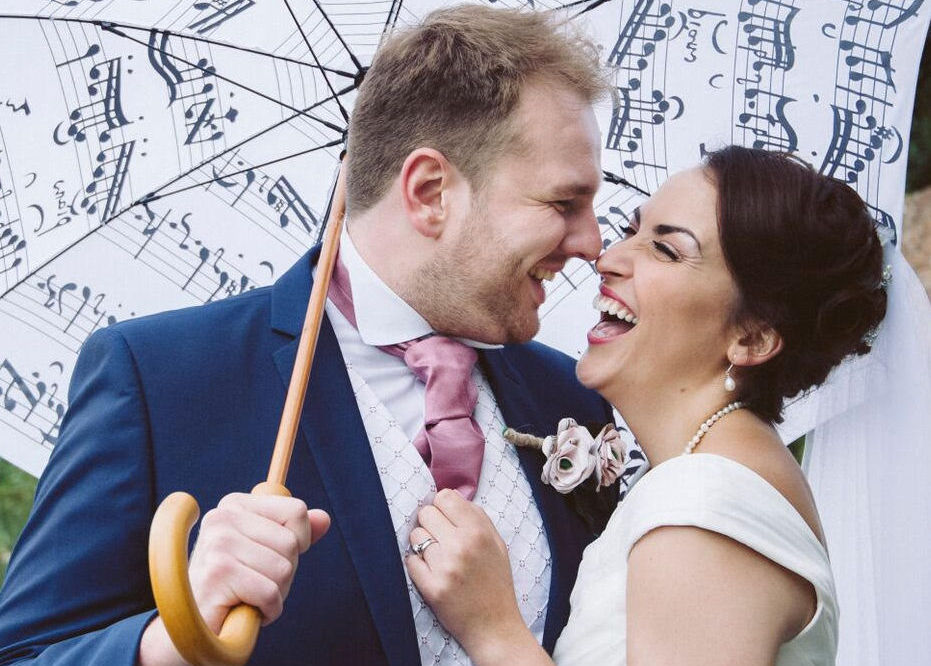 A year of marriage after meeting on Christian Connection
Do you recognise Hannah and Jonny? After connecting on CC they shared their story with us and even feature in our #StartsWithFaith campaign. A year after their beautiful wedding we caught up with Hannah to find out how an online wave has become a marriage…
"I was initially the first one to do the "holy wave"! I'd been on for four years and went on to delete my account when Jonny popped up and I waved! He then took me to the Ping Pong bar "Bounce" (bearing in mind I'm the least sporty person…!) which was fun and from then on the rest, as they say, is history!
Our first year of married life has been full of highs and lows! The best, most rewarding year but also hard. We love being married and living with your best friend is the best! It's been a whirlwind but we're finally getting into some sort of a routine. We've made our home together making decisions on making it our own. We've made some wonderful memories together: we've been to Croatia, had a weekend away in a Pullman carriage, celebrated job successes, redid our garden, went to Disneyland Paris and celebrated our first Christmas together. All these have made wonderful and special memories. It's brilliant coming home every night to a spouse who's so supportive, sharing everything with each other.
Not seeing each other due to work has been tough. Our jobs are such that we never see each other…! Jonny wakes up at 6am leaves at 7am, gets back at 5pm. I leave at 4.15pm and get back at midnight! (And I work Monday to Saturday) Communication therefore is hard and problems that should be nipped in the bud take a lot longer to sort out. But the bonus with that is that we're a lot stronger after! Time for each other is a constant battle with work commitments as we just don't see each other! It's also been tough as Jonny's had a hard year at work and with everything new (job, house, county, wife, Church!) it's been a lot to adjust to. Finding a church that we are both happy and settled in is not easy when we've had different backgrounds.
We both get hangry if not fed!!! The weekly food shop isn't the most harmonious of occasions! (One wants frozen pizza… one wants salmon and avocado!!) We've learned some surprising things about each other too! I've learnt that Jonny eats imaginary food in his sleep and chomps away on air! He's also becoming quite the DIY man! (Having done none before, this is good news!) As for Jonny, he has learnt that I snore! He's also learnt that too like a bit of DIY ….with a pink and flowery hammer!
What would be our advice for Christians wanting to connect? Just go for it! What have you got to lose? You only need one and God can do the impossible and create a love story! Pray and enjoy the adventure! We are SO grateful for Christian Connection as God used it to bring us together! Have patience and trust God!"
Watch Hannah and Jonny's video below

Discover more stories on Twitter with #StartsWithFaith
Get weekly blog articles direct to your email inbox