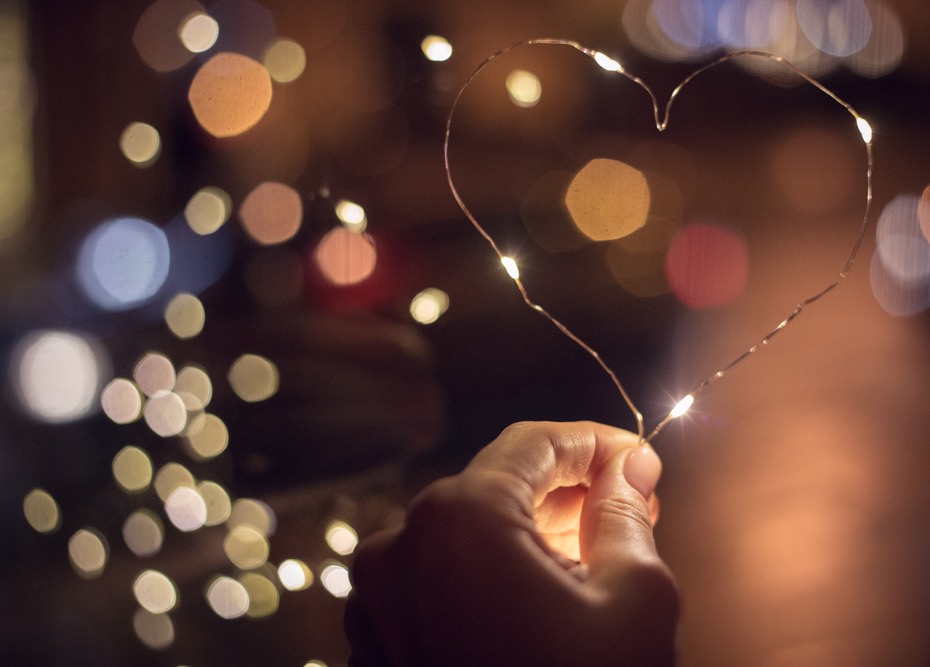 What Advent teaches us about hope
Dating during this past year has had unique challenges. We've all had to cope with isolation, whether single, newly dating or in a relationship. When I was single and waiting impatiently for God to show me the right man, I found I had many moments of loneliness, impatience, frustration and despair. Christmas accentuated it. Every Christmas, I would say "This is the year I meet my husband," and for many years I was disappointed. But every year gave me time to prepare, reflect and grow closer to God.
Covid accentuates all these emotions. This year has been a strange one for us all – a year of disappointments, cancelled plans, empty diaries and unfortunately for some of us, illness too. We've all had to get used to new ways of living, communicating and surviving. Dating, too, has been transformed, as the usual ways of meeting stopped. Now we're entering Advent and approaching Christmas.
Advent is a time of preparation, patience and reflection, as we look forward to celebrating the birth of our Lord Jesus Christ. We look forward – to His second coming – and we look back, on the year we've had. Despite everything going on around us, it's important to remember, "Jesus is the same yesterday, today and forever" (Hebrews 13:8).
Looking back can be painful but the hope of the future allows us time to prepare our hearts and minds. The Bible says "Trust in the Lord with all your heart, and lean not on your own understanding. In all your ways acknowledge Him and He shall direct your paths." (Proverbs 3:5-6)
The themes of Advent help to combat negative feelings, as well as point us to Christ and prepare our hearts to meet Jesus. Change your perspective to focus on Him during this time. Prepare your heart also to potentially meet someone new, looking forward to what a fresh new year can bring with all the possibilities. Let's consider the themes of the four Advent candles, and what they can show us in this difficult year:
Faith – Our faith in Christ must be at the forefront. Often God teaches us patience so that we become closer to Him. Holding fast to God amid a rocky storm gives us stability and a security that surpasses everything else, and all other relationships – Jesus doesn't change. Use this time of preparation as a time to grow in faith and learn more about the Lord. The worship song "Faithful One" keeps coming back to me throughout uncertain times in my life – "You are my rock in times of trouble, You lift me up when I fall down, All through the storm Your love is the anchor, My hope is in You alone". Put your faith in God and not in humans.
Hope – We have a blessed hope as Christians that things will get better, maybe not on earth, but definitely in heaven. There is also the hope of the new year. We don't know what 2021 will bring, but I know that I started every new year hoping to meet my husband, and eventually that did happen. Having hope when dating is necessary to keep going, keeping spirits lifted.
Joy – Having joy and contentment during a time of waiting, preparation and uncertainty is vital. Find your joy in the Lord, and not in circumstances. Personally, I found the moment I gave up feeling down about being single and accepted it, handing it over to God, He brought joy through a relationship. Keeping spirits up during a tough year, feelings of isolation, and through dating is a must for your mental health. We have such wonderful, good news in our salvation in Christ, let's celebrate that as we prepare for Advent.
Love – God is love and created love. Use singleness to prepare yourself for a relationship, if that is where God is leading you. Enjoy finding love in many areas – family, friends, pets, hobbies, reading – even if you have to do some of these remotely at the moment. Most of all, prepare yourself in loving God first and foremost as He is all sufficient and perfect. This time of Advent is looking to Him. Love is patient, not only when you're in a relationship, but also when you're waiting for one because it makes it more worthwhile.
Advent is a time of excitement; I remember the build up to Christmas, the weekly lighting of the candles and the anticipation of what's to come. Let that hope, that joy and that faith in Christ help you on your journey to finding love. Above all else, remember that God is love and no human relationship can compare to our relationship with Him.
Get weekly blog articles direct to your email inbox