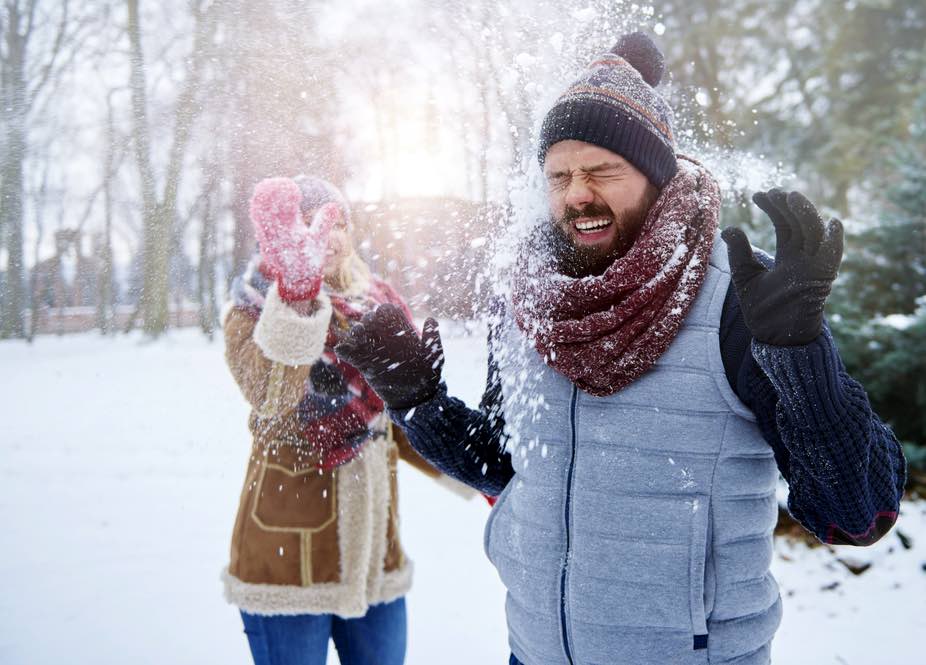 4 great Christmas date ideas
Rather than feel lonely at Christmas, remember that the festive period has a lot of dating potential. Maybe you'll find that 'love actually IS all around'! It's the perfect time to get out and meet people (especially if you're intent on getting a kiss for midnight on New Year's Eve). With all the build up to the season, there's a plethora of special Christmas date ideas to keep you entertained.
The weeks before Christmas provide dates that are outside of the box so that you can really enjoy getting to know someone through festive activities. It's the season to be jolly, to show love to those around you and with so much going on, you'll never be at a loss for Christmas date ideas. Dating over the Christmas period provides so many opportunities for fun and festive memories to be made. It's a time to cosy up and embrace the festivities.
Movies
Look out for Christmas films at the cinema during the festive season. Some places show movies with a live orchestra or the option to sing along! This can be a very romantic and special thing to do, to experience the live music during the film – or treating your date to your wonderful harmonies!
If you want a relaxed night there are plenty of Christmas movies to catch up with. Some TV channels show Christmas movies throughout the day! There's always an excuse to watch a Christmas movie. Make it special with homemade treats to eat or a festive drink.
Markets
German or Christmas markets seem to pop up in various towns and cities providing a good opportunity to meander, find good food, look at stalls and listen to Christmas music! Craft markets open up around this time of year too, often in local schools and churches to give the perfect opportunity to buy Christmas presents for people.
Perhaps you could even invite someone on a date to help give you advice and look for a present for a relative or loved one…you really 'need' some help choosing that gift…! Wandering around markets gives a focal point and something to talk about if you want a conversation starter. Sometimes there are stalls with games and activities, which is a fun date idea to break the ice.
If you're further on in your relationship, then perhaps you can find a Christmas bauble together to commemorate the last year. Our baubles are not matching on our tree, but each bauble is a memory from when we were dating right up to now. It's a Christmas tradition of ours to go on a date and find this year's bauble!
Making
Decorating a gingerbread house, or Christmas biscuits is a fun activity to do as a date, and eating them afterwards is always a bonus! Having that little bit of icing on the face is a great opportunity to lean in for a kiss, if that's appropriate!
You could make something crafty together or go to a pottery painting shop together to decorate Christmas mugs for your hot chocolate. Making something brings a sense of achievement, unity and teamwork which is wonderful for a successful date.
Movement!
Even the most ordinary activities can take on a festive feel when you're looking for fun Christmas date ideas. A romantic setting could be going for a walk to look at the Christmas lights. It brings joy and livens up a 'normal' walk. Who can count the most Christmas trees?
If the weather is agreeable, why not challenge your date to a (friendly) snowball fight? Or perhaps you need some help choosing a Christmas tree (or at least some help getting it home!).
More Christmas date ideas
Keeping your perspective on the true meaning of Christmas and finding solace in your shared Christian faith whilst putting Christ at the centre is a great idea. Perhaps you can see what churches in your area are doing that you can join in together – a carol service together, Nativity, play or pantomime, or charity events.
These provide perfect opportunities for you to get to know each other by doing something together without the pressure of one to one if you're on a first date!
There are plenty of live music events, food, and craft opportunities giving a feast for the senses during this time of year. Make the most of what is around locally if you're both from the same place, or explore new places and towns together if you're meeting up somewhere in between.
It's a time to thank God, a time to be excited for new beginnings and to enjoy the opportunity that Christmas gives to remember that God gave His Son to us, that He grew up to die that we might be saved. Have a fun and happy Christmas time!
Get weekly blog articles direct to your email inbox