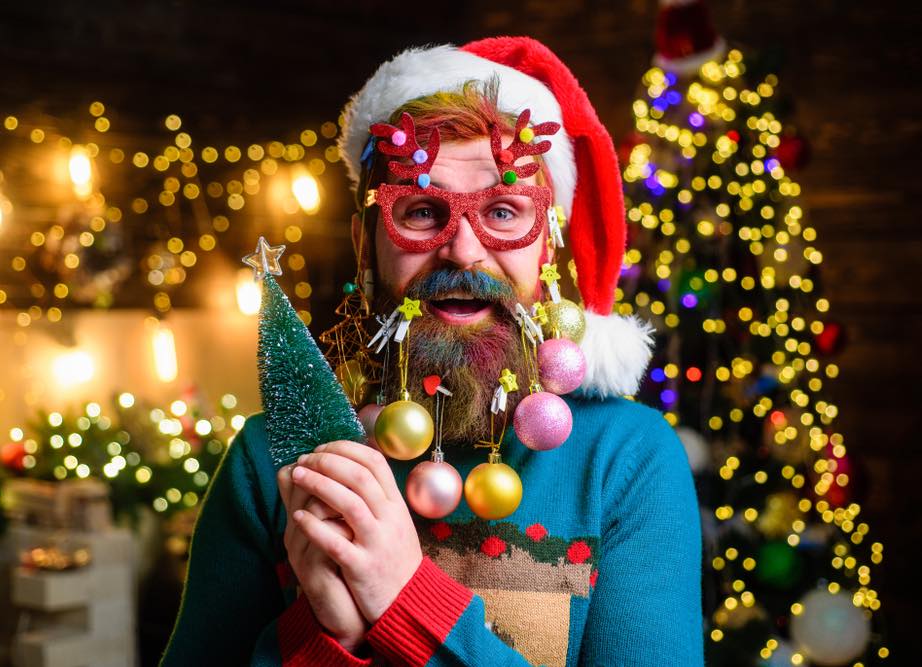 5 simple ways to make the most of Christmas
The season leading up to Christmas is an exciting time of the year. Not only do we celebrate the birth of Jesus but it's a great time for all kinds of treats – festive markets, hot chocolate and marshmallows, gingerbread, seeing family, twinkly lights and pantomimes. Despite cold weather in some parts of the world, it's a heart-warming time of the year, and it's very worthwhile looking for ways to make the most of Christmas and feel connected with others, whether you're single, dating or in a relationship.
It can be a hard and lonely time of the year too, but there are lots of ways to feel connected at this time, discover the joys of the season and how to make the most of Christmas.
Connect – and reconnect
December can be a great time to reconnect and spend quality time with people you love, to laugh and enjoy their company. This might be with family (I know for some this can be stressful) but family can also be your chosen family (i.e. your closest friends). Christmas is a great time to hang out and have fun with your friends and make new Christmas traditions.
It's a great time to connect with new people too – maybe get together with your neighbours, creating a community feel in the neighbourhood, or join in a community project like a local pantomime or choir. People seem to be more friendly around Christmas time so it's a great time to connect with new people as well as old.
Don't forget to check out online Christmas events too, if location is an issue. There are people in other places who want to feel connected at Christmas, as much as you!
Get creative
Christmas is a perfect time to light the creative spark. Channel your inner craftiness and make homemade cards, presents or tasty goodies. It's a lovely way to make your friends and family feel special – and even if you're not very skilled, they'll at least appreciate the thought!
If there are people you haven't managed to catch up with in person over the last year, a homemade card with a personal message can mean a lot. And baked goods can be a real treat (dietary requirements permitting!).
Personally, it's a time of year where I love to make Christmas gifts. A tradition in my family is to make marzipan sweets (even though I don't like marzipan!). I spend time during the year finding a new project to make for presents, researching and then attempting to make it until I perfect the art – I've made candles and soap the last couple of years!
It's a perfect opportunity to show kindness and giving without having to spend a fortune. There are plenty of Christmas craft markets too for inspiration or to sell what you've made, if you find you've got a previously hidden talent.
Connect with Church
Church is extra busy during this time of year with services and community activities. Perhaps there's a choir at church you can join or go carol singing with, or maybe you just want to join in the carol or Christingle services. Sometimes churches organise a gift collection event to help those in need.
These are great ways to have fellowship and connect with others whilst making new friends. It's a great way to remember the true meaning of Christmas and keep perspective during a very busy time too. It's important to remember that we only have Christmas because of Jesus Christ!
Make the most of Christmas and explore!
At this time of year there's an excited buzz with plenty of events going on. Investigate what's happening near you – like carols by candlelight, festive markets, Christmas movies and shows. Why not take a walk to see the Christmas lights down a local road or if you're close to a city then walk round and appreciate the city lights?
Plenty of places have beautifully decorated trees, Christmas displays in shops, and it's a time to look around you and appreciate the beauty that brings. Get out and about to see and explore. The Christmas markets are always fun to wander round to get into the Christmas spirit!
Take time to reflect
Christmas is a time to reflect on the past year whether good or bad. It's a time to work on aspects that you would like to improve on, but mostly to celebrate the past year and reflect on what God has done for you. Christmas is a perfect reminder that God loves you by sending His Son Jesus to earth as a baby. Spending time with God during this time will help you strengthen your faith and to remember that He is in control.
There's so much to see and do to make the most of Christmas, if you are willing to embrace this time of year. It doesn't have to be lonely; it can be a time full of love and laughter with those closest to you or with new connections. There's nothing quite like getting into the Christmas spirit than with a Christmas movie, a hot chocolate, and some sort of open fire (be it on YouTube or just a candle!). Here's looking forward to a merry Christmas for one and all!
How do you plan to make the most of the Christmas this year?
Get weekly blog articles direct to your email inbox