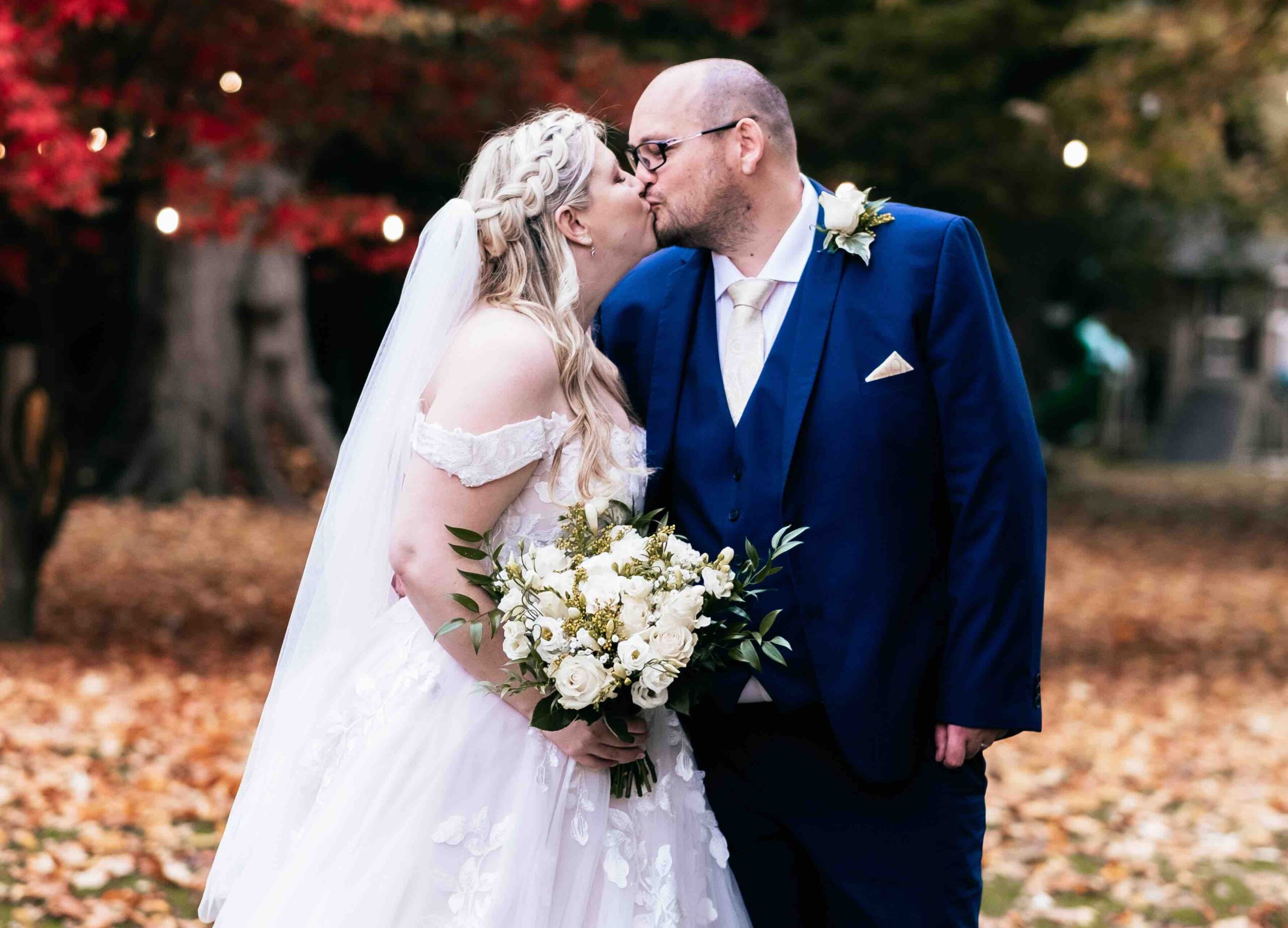 "It was like we had known each other forever" – Christian Connection couples share their stories
Joining Christian Connection might just be life-changing! That's the testimony of all the couples who get in touch to share their #MetOnCC love stories as an encouragement to others. From couples who lived far apart whose paths would never have crossed, to those who discovered they shared mutual friends, each story is unique – with some key things in common! Behind each joyful wedding and engagement photo is that first nervous wave and message, the uncertain first date, and the back and forth of growing together after meeting online, made special by the two people at the heart of it.
Here are some of the stories shared with Christian Connection recently.
Chris and Christiana
For Chris and Christiana, their connection on CC revealed they'd crossed paths once before!
"Chris and I met through Christian Connection early January in 2021. I had just got back to New Zealand a couple of months before after spending a year teaching overseas in missions. I was keen to meet someone with a similar heart for supporting missionaries, but attended a very small church. I joined Christian Connection and met Chris shortly after this.
Chris and I quickly connected up in real life after a couple of weeks of messaging. We discovered we had a lot of friends in common and had even attended the same event a few years previously!
We eventually got engaged and got married a year after meeting. We have been so happy and would highly recommend using this website. My number one tip to members is to look for someone with similar values to them."
Sarah and Stephen
Sarah and Stephen met on Christian Connection and recently married – that's their lovely wedding photo above! They shared some helpful advice for daters, along with their happy story:
"At the beginning of 2022 Sarah had Covid and was lonely whilst isolating so took a chance on Christian Connection and met Stephen (who was about to give up!). We exchanged numbers and had our first date a few weeks later. We knew quickly that we'd found our partner for life and got engaged in April. We were married in October 2022 and are so thankful to God and Christian Connection for bringing us together.
Top tip: be upfront about your deal breakers! We talked about marriage, kids, faith FIRST as we didn't want to waste each other's time. Once we knew we matched on those, we could relax into dating easily."
Nokuthula and Welcome
Welcome got in touch to let us know he and Nokuthula had got married after meeting on CC and a tentative first date. He told us:
"Super grateful for this platform. I met my wife here. We began chatting and decided to meet up for drinks. It was super duper. I had no idea how the date would turn out. The date was amazing, the conversations were flowing and we didn't want to leave each other that day.
We continued chatting every day until we made it official, and also decided we would keep pure until we got married. That decision helped to deepen our connection and to honour God. This December we got married. Always trust God to lead your heart. He is a good shepherd."
Michael and Michelle
"Michael and I met on Christian Connection in 2018 but we didn't meet up. Until 2021, I decided to come back to UK and reopened my account at CC, Michael waved and liked me. When he texted me "Happy Easter", then I replied. We had been texting and video chatting for few months. Finally we met in person in Aug 2021.
After few dates, we were not sure whether we were good for each other. After few weeks, Michael decided to reconnect with me and we went out again. Last December, he proposed and we got married in September 2022. We are happily married and enter our new chapter of life.
God is great and we are sure it's God who put us together. We are totally different but our differences make us better people. Thanks to Christian Connection."
Bryony and Philip
For Bryony and Philip, the pandemic didn't get in the way of a lasting connection.
"My husband and I met on Christian connection in December 2020 during lockdown. Because we weren't legally allowed to see each other for months due to the restrictions we had to rely on virtual dates and virtual movie nights.
After months of talking we finally got to meet up for the first time and it was like we had known each other forever. We just got married this week. Would like to thank Christian Connection for helping me find the most amazing Christian man."
Read more stories of couples who started their love story on Christian Connection here.
For help getting started on Christian Connection and making the most of the site and app, check out the great advice, stories and encouragement in our blog archive.
Get weekly blog articles direct to your email inbox