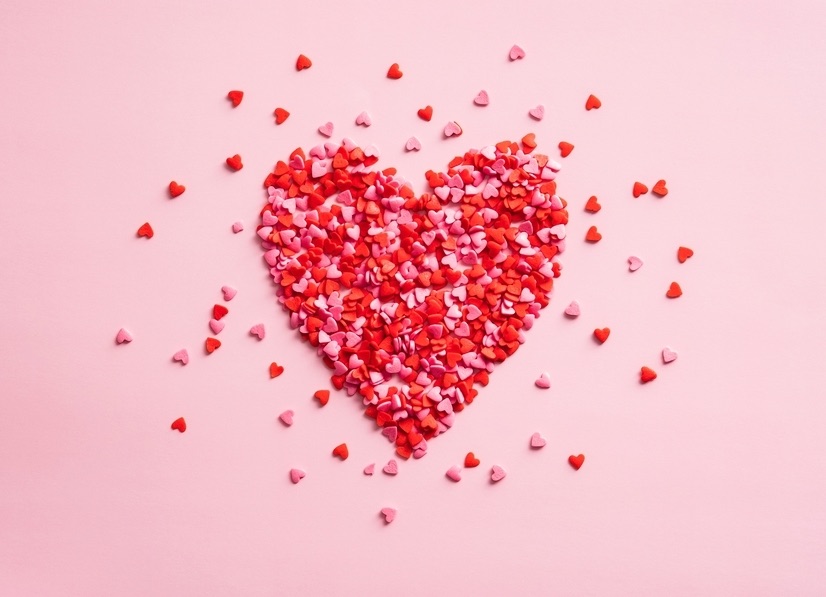 5 simple ways to make the most of Valentine's Day on Christian Connection
We like to think of Valentine's day as a perfect excuse to spread some love, both for ourselves and others. It's a time when many people are thinking about romance and dating – it can be hard to avoid! – so it's a really good opportunity if you want to meet someone. You don't need to take it all seriously, but instead think of Valentine's Day as something fun if you want to use the time to make new connections. Here are five ways to make the most of Valentine's Day – either on it for before – on Christian Connection.
Reach out to someone new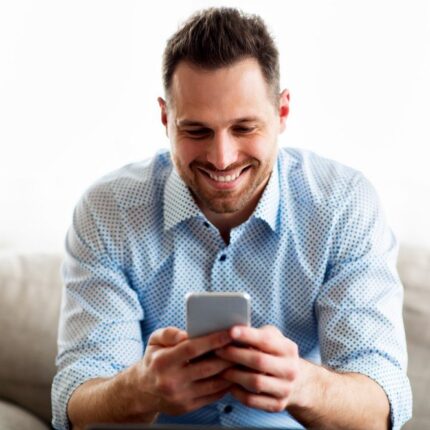 If you don't have a partner on Valentine's day, you're not alone. In fact, just about everyone you meet on a dating site will be in the same boat! This time of year is always extra busy on Christian Connection, which makes it one of the best times to meet someone new. If you haven't yet received a message from your perfect match, maybe it's time to make the first move.
Remember, everyone feels nervous about reaching out first, but sending a positive, friendly message and asking a question about the other person's interests can be the best way to get a reply. This Valentine's day could be the start of something special.
Refresh your dating profile
If you're active in your search for a partner, it's a great idea to make sure your profile is looking as good as it can. Why not take some time with another single friend or two to review each other's online presentation and make some constructive suggestions?
If you don't have Valentine's plans, why not make it a social event? You can encourage each other over food and drink – or over a video call if you're not in the same place – bring up happy memories, and be the glowing personal biographer to describe all the things they're too modest to mention, while they' do the same for you!
Take some new profile photos
When was the last time you checked your profile pics? Are they showing you at your best and reflecting who you are today? Along with that written refresh, why not join up with some friends to take some new photos for your Christian Connection profile? If you're relaxed and having fun, that's much more likely to make for great pictures so think about how you can turn your informal photo shoot into a social occasion.
Maybe a walk in the park or a trip to the beach for an outdoor vibe? Or something cosy at home where you can try a couple of outfits and veto the pics as they appear? It'll be a Valentine's Day you'll remember for the laughs and joy, plus you'll have some fantastic photos to add to your collection.
Join an event with other single Christians
You might know other single people who are at a loose end in the run up to Valentine's Day or perhaps you feel like you're the only one in your social circle. There's a simple solution in getting together with some like-minded people, even if this is the first time you've met! It doesn't have to be awkward or hard to arrange.
Check the 'Events and Meetups' page of Christian Connection where you'll find events organised by other single Christians. If there's nothing near you that looks suitable – or nothing near you – it's simple to create your own for others to join. It doesn't have to be in person; online events are popular too.
If you're not a member now, join!
As you might imagine, Valentine's Day is a busy time on Christian Connection. If you've been thinking about joining, Valentine's is a great time to take the first step. If it's your first time on the site or app you'll have three days to fully explore the site for free – the perfect opportunity to create a profile and jump in to waving and messaging other members. You can find out more and join here.
Remember, if Valentine's Day is a day you'd rather ignore, and none of these suggestions inspire you, you can let it pass you by. You are valid and loved all year round and precious in God's eyes every single day.
Will you be thinking of ways to make the most of Valentine's Day this year or not?
You can find more advice and suggestions for Valentine's Day on our blog here, and Christian Connection's sister organisation Single Friendly Church has resources on Valentine's Day for single people.
Get weekly blog articles direct to your email inbox