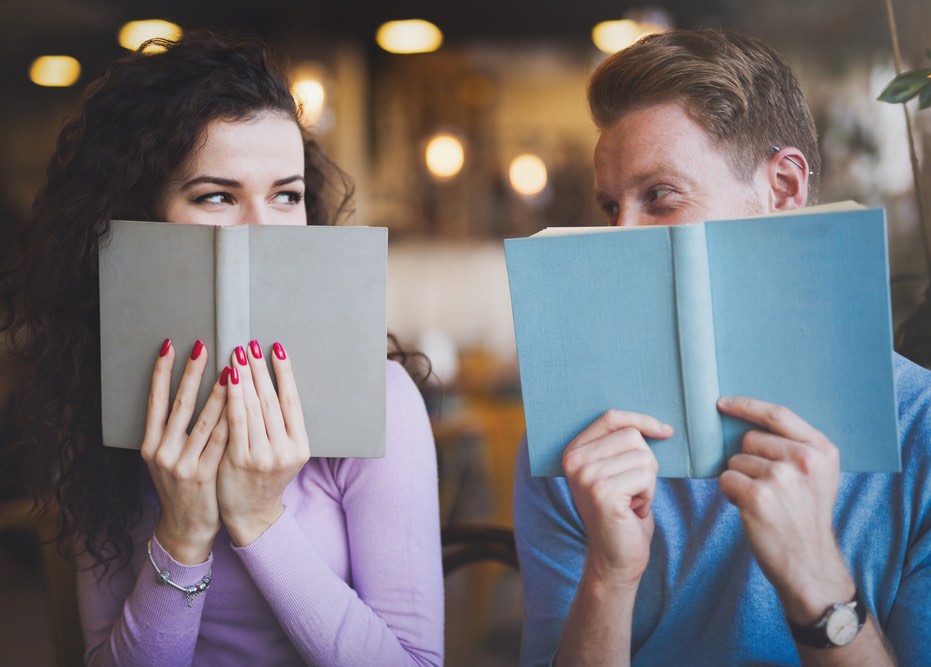 7 fun, free date ideas to try
Getting to know someone is an investment. Spending time is a given, as you swap stories and ask questions, and it is rewarding to see the connection grow. Often it can seem spending money to meet up is a necessity too – but it doesn't have to be. There are lots of fun things to do that don't cost a thing. Finding enjoyable free date ideas can add creativity to your time together without a bill at the end.
Being outdoors can also help with any considerations about mixing safely, allowing you to be socially distanced if you need to. Here are seven fun, free date ideas to consider for your next meet up.
Volunteer together
What causes are you passionate about? Maybe you're already involved in something you're keen to share with the person you're dating. Perhaps it's something you already have in common and part of what drew you together!
Spending a day helping out gives you a great opportunity to see each other interact with the wider world and understand more of what makes you both tick.
Volunteering can also be a great way to attend events that would otherwise not be accessible, too. Festivals, concerts, and conferences and other large gatherings often require volunteer stewards and support in return for free entry. Find out what you could help out at together.
Go to a church event
Turning up to a service together might feel like too much pressure when you're getting to know each other, but there's often more going on at church to take part in. Look out for initiatives happening across your town or city, where multiple churches are joining together and you won't already know everyone.
Investigate seasonal events too – carol services, concerts and recitals, film nights and light parties. If you're involved in something it's a great opportunity to invite someone you're dating to come along and help out or just enjoy the experience.
Exercise together outdoors
Walk, run, skip – it's up to you! If you're keen cyclists, a bike ride can take you to new places as well as providing a workout.
Check out the free facilities at local parks and leisure centres too. Some have ping pong tables, outdoor gyms and marked trails to enjoy.
If you don't know each other well, it's a good idea to stay somewhere public, but that shouldn't stop you showing off your best star jumps and burpees in the park if you're feeling energetic!
Find out what's happening at your local library or bookshop
Libraries are welcoming places and often hold free events for the community. Book club discussions, story crafting workshops, writing classes, conversation cafes to help speakers of other languages learn English, storytelling – there's often lots to choose from.
Likewise, you might find a local bookshop hosting an author reading. Go along to listen and learn. As well as being one of the more low pressure free date ideas – no dress code to worry about – you'll have an interesting conversation starter for later.
Have a games session
Ready to show your competitive side? There are lots of simple and free ways to spend time together with a game. Pick an online quiz and either form your own team or compete against each other. You could create your own quiz to test each other's knowledge.
Drag out your favourite board games, a notepad for scoring and prove that you're the Scrabble champion of the world – or at least your street.
Or you could tackle a giant jigsaw puzzle together. If you're feeling the need to be competitive, give yourselves a time limit or hide the picture and guess your way to success!
If you're a video game whizz show your date how it's done – and see how long it is before they can beat you to the finish line.
Borrow a dog
One of the most inspired free date ideas is bringing along a canine companion. Owning a pet isn't possible for everyone, but if you're a dog lover there's no reason why you can't make the most of the furry friends in your social circle! Armed with a few treats and ready to clear up as you go, a date chaperoned by a amiable dog can be a lot of fun.
There are dog borrowing services online too, now, so if you don't know anyone willing to hand over the leash, see what you can sign up for locally.
You could try and take a rabbit or a cat for a walk, if you were feeling adventurous – leads and harnesses are on sale for both – but they may not be as cooperative!
Visit a museum or gallery with free entry
Having some culture or history to focus on can distract from any dating nerves and give you something to talk about. As well as being educational, a trip to a museum gives you the chance to take things slow and wander at a leisurely pace while you chat.
Many museums have interactive exhibits too, so you can test yourselves, try some virtual reality experiences, climb inside historical recreations, and engage with the material as you go around.
Art galleries can be a sedate dating experience, with an environment designed to give priority to the works on show and space to appreciate them. It's one of the most relaxing free date ideas around!
If you like an unhurried pace and to spend some time taking in creative details, find a gallery with free admission – or head outside and look for murals in the local area. Many towns commission artists to decorate the sides of buildings, and some have an online tour to follow to see the best works.
What are your favourite free date ideas?
Enjoyed reading '7 fun, free date ideas to try'? Read more date ideas on the Christian Connection blog here.
Get weekly blog articles direct to your email inbox