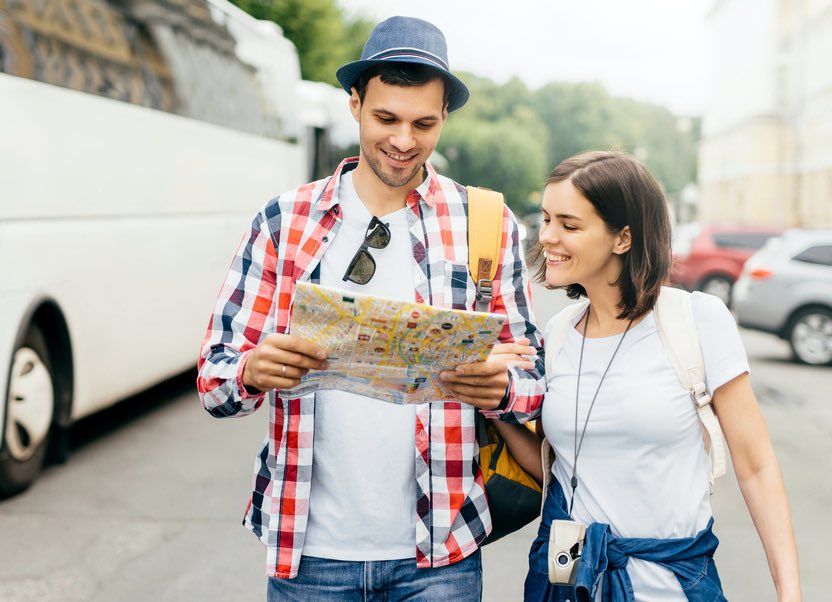 7 cheap date ideas to make great memories
Getting to know someone is a time for fun, newness and adventure – but it doesn't have to be expensive. Rather than feel pressured to spend money that's needed elsewhere, get creative with some simple and fun cheap date ideas that can help to build your connection and make memories. Whether you're meeting for the first time or looking for something to spend quality time together, read on to be inspired and get planning.
Exploring cheap date ideas doesn't have to be a restriction. You can even make it a feature of the date! Set a budget and get creative in sticking to it. A few pounds or dollars can stretch to make a memorable date with a little imagination. The time you spend, the conversations you share and the memories you make are all more important than how much you spend.
Here are seven easy to organise, enjoyable to do, cheap date ideas to try.
Embrace park life
Parks are free to visit but you can make more of a feature of your trip if you plan some activities while you're there. A cheap tennis or badminton set, or a frisbee – which you can borrow or buy cheaply – can give you an hour or two of activity and healthy competition.
A couple of drinks or ice creams from the park café to help you recover, and a relaxing walk will give you chance to chat (and debate who plays the best badminton).
Take a few minutes to check out the wildlife, too. Many parks sell little bags of bird food to keep the feathered residents happy so you can bond over cute ducklings and over-eager pigeons!
Have a picnic
One of the classic cheap date ideas is the humble picnic. Set your own menu, grab a blanket and head outdoors. You could build it into a park date, but more creative options may come to mind – look for scenic sites like river banks, museum grounds, or even somewhere urban where you can people watch.
If you're a whizz in the kitchen make some of your finest treats to bring along and share, but if not shop-bought is fine too. It's more about the time you spend than worrying about your culinary skills.
If your budget doesn't stretch to a three course al fresco experience, a shared cake and a bottle of something fizzy can feel like a special occasion.
Explore a food market
If you prefer your food on the go, food markets are a great place to go for a date. Some places have well established artisan or farmers' markets running regularly, where you' re guaranteed to have a wide selection of fresh food to choose from.
Other options are pop ups, with local makers taking over a space for a day to sell their wares. Though less frequent, they're still full of interesting flavours and treats to try.
Look out for food trucks and stalls. You'll know what you're getting is very fresh as you see it cooked in front of you, and you don't need to restrict yourselves to just one type of cuisine. If your tastes are very different there's no make or break conversation about a restaurant menu, just an opportunity to try new things as you both indulge.
With lots of free samples to try and lower prices than a restaurant visit, this is one of the tastiest cheap date ideas going!
Do a public transport expedition
In many places a small fare can give you the freedom to explore for miles. A 'ride all day' ticket can take you to parts of your area you may not have known existed or haven't been to for years. Some bus companies offer a return fare that can take you to other towns, out into villages or to the coast so you can venture further for the day.
Plan ahead and make the journey part of the experience with time to chat on the way there and pictures of your day out to share on the way home.
If you live somewhere with an open top bus tour, grab your camera or phone, become tourists for the day and enjoy the hop on / hop off opportunities to explore whatever takes your interest without paying more than the one-off fee at the start.
If you live somewhere that you can hire city bikes or scooters, this can give you a personalised experience at your own pace with lots of opportunities for breaks to stop and chat.
Pick an old school activity
Some of the most fun cheap date ideas give you the opportunity to create your favourite childhood birthday outings – or pick the kind of thing you wanted to do when you were 12 but didn't get the chance to!
A couple of hours of fun at a fairground, paintball, laser quest, bowling or mini golf is usually very reasonably priced – and will give you a focal point for the date.
So, pick your favourite, channel your boisterous inner child and jump in!
Take to the water
If you live near water, why not make the most of it, for a date that could be relaxing or energetic depending on your preference?
If having time to chat while you float past lovely views is the most important thing look out for river cruises, where you can sit back and take it all in.
Maybe you've been looking for an opportunity to show off your sailing or rowing skills – or at least work on improving them! – so look for places you could  hire a small boat for an hour or two. You can take it turns to row and see how well you work as a team.
Check out local parks or lakes for lazier options like pedalos, which can be hired for a small fee. If neither of you feel like putting in the effort you can drift for a while and talk.
Have a 'Happy Hour' dinner
If you prefer a more traditional date, don't rule out a restaurant trip. It's still possible to eat out without breaking the bank. While you're meeting to get to know each other and want to enjoy the time, don't put yourself under pressure to spend in order to impress.
You could look at meeting early to get an 'early bird' deal or look out for vouchers with special offers. Loyalty schemes can also provide discounts, and some places offer a set menu with a capped price.
Be honest about your financial limitations and agree something that works for you both so can focus on the company and not worry about the bill.
What are your favourite cheap date ideas?
Enjoyed reading '7 cheap date ideas to make great memories'? Read lots more great date ideas on the Christian Connection blog.
Get weekly blog articles direct to your email inbox